I often think how fortunate we are to live in a digital age. Technology like computers and smartphones enable us to make purchases from the comfort of our homes. Social media digitally connects us to the world's latest news and trends with the push of a button (or swipe of a screen). All of this is convenient, but I believe it comes at a cost -- the loss of what I like to call "the human connection."
By this I mean to truly connect with someone, even if they're a complete stranger. Strike up a conversation with a random bystander for no other reason but to be kind and make their day a bit better. Recently, I went on a trip with my wife and in-laws and discovered that the human connection does still exist, and to my surprise it was where I least expected it... New York City.
Don't Judge a Book by its Cover
New York is known as "the city that never sleeps," so maybe that's why for years I've heard rumours that all New Yorkers are grouchy and in it for themselves. I wanted to finally put these myths to rest and see the city for myself. My father-in-law told me prior to us leaving that he had been there 20 years ago and at that time, some areas were "less than desirable." Images of some of my favorite mafia movies popped into my head -- gangsters walking down dark and dreary alleys, up to no good.
Still, I wanted to give The Big Apple a fair shot. I'd heard that while in office, Mayor Rudy Giuliani had really cleaned up the city. Surely this meant that the New York my father-in-law remembered from two decades earlier was a thing of the past? We packed our bags and headed off, not knowing exactly what we were in for.
When we arrived, the first thing we noticed was that there wasn't a single piece of stray garbage on the streets. This was remarkable considering the area of town we were in was undergoing a fair bit of construction. It was around supper time and we were all getting quite hungry. We left our hotel rooms and decided to explore the surrounding areas for a good place to eat. Not five minutes into our journey, we heard a voice from behind us.
"Can I help you guys find something?"
A local had seen us pass him and since we looked lost, he decided to speak up. The next thing I knew, we were getting recommendations of nearby establishments, he was even breaking them down by the type of meal we could enjoy. Here was a complete stranger, taking time out of his day to connect with us and make sure we found what we were looking for. I was beginning to realize this wasn't the New York I had been told about.
A Helpful Hand Where Least Expected
Navigating the busy streets of the city can be a challenge for anyone. This is particularly true if, like me, you happen to use a wheelchair. The subway system (Metropolitan Transportation Authority or "MTA") is a series of mostly underground tunnels, and at times I felt like it was a riddle just to get on the right train. One sign read "Take the R train to Uptown, unless late night take seven." What? Once we figured out how to get from point A to point B, we had the added "bonus" of trying to decipher which stations had elevators. We learned that on some maps, stations listed as "accessible" might mean they have an escalator but no elevator.
Luckily for me, I am able to get out of my wheelchair and walk short distances with support. This came in handy one late night after exploring Times Square. The train we needed to catch was only available from a certain subway station, but the problem was that the station wasn't accessible. There were two flights of stairs leading to the platform. To top it off, my wife had recently had shoulder surgery and was in no position to carry my chair down the stairs. It was so late, we'd figure out something -- I hopped out of my chair, grabbed on to a nearby railing and started to make my way down.
Within seconds I hear "Let me help you with that!" and look up to see this young 20-something (who was a dead ringer for rapper Wiz Khalifa) helping my wife lift my chair down the stairs. He was with a few friends who looked like they were anxious to go, but he insisted that he wanted to stay with us and make sure we got to the platform okay.
I was blown away, and asked him if there was anything I could do to repay him for his kindness. He replied, "No, I was happy to help!" and with a smile added, "Follow me on Instagram." With that, he was off. Not only was he willing to connect with us face-to-face, but he expressed interest in staying connected after this one seemingly small interaction.
A Light at the End of the Tunnel
This same trend of human connection and kindness continued throughout our journey. Commuters offering their seat to my mother-in-law who was using a cane, others providing directions or shortcuts when they overheard we were going to be late attending a show across town. All of this for nothing more but to make our day a bit better.
It's easy to see that no amount of technology can replace the spontaneity of providing a good deed in-person. Whether it's thanks to the leadership of Mayor Giuliani or the great equalizer of the 9/11 tragedy that has brought this city together, one thing is certain, the heart of New York City is beating strong and no matter where you're from, that is something we can all connect with.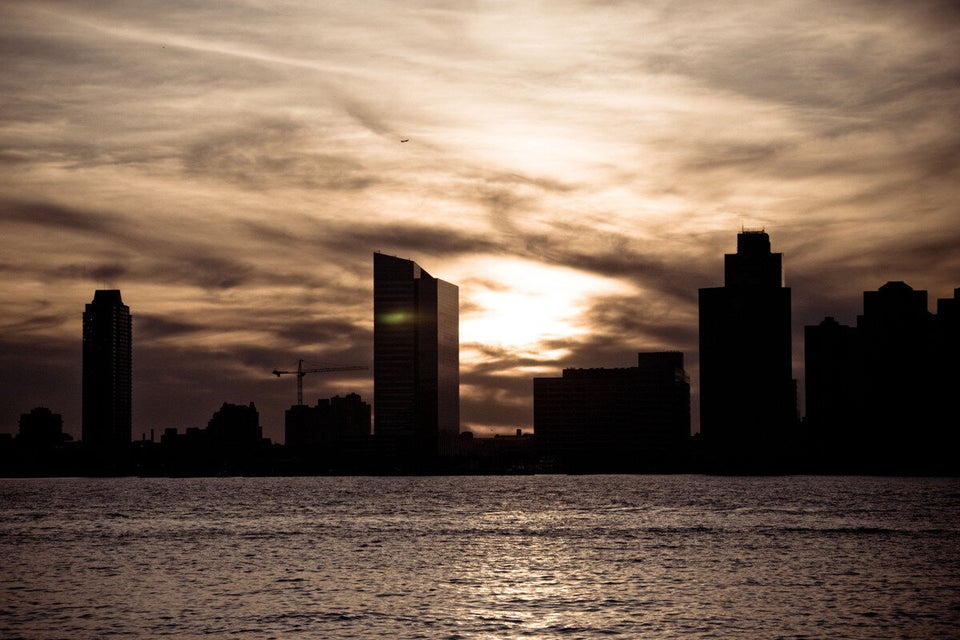 Gorgeous Snapshots of New York City