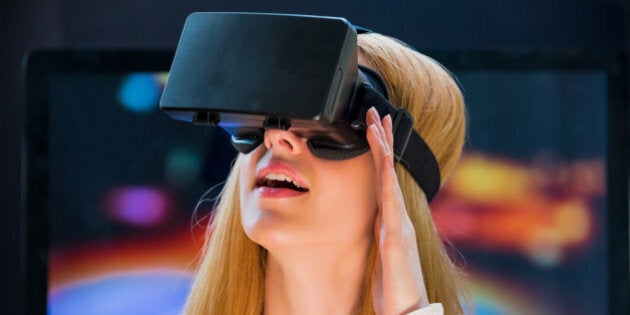 Virtual reality, smart homes and digital assistants -- what was once science fiction from our favourite episodes of The Jetsons, is now well on its way to becoming science fact. We're only two weeks into 2016, and I predict that it's going to be a big year for technological innovation. While some have said that 2016 is set to be "the Dawn of the Drone Age" I want to take highlight other digital trends -- some were showcased at this year's Consumer Electronics Show (CES) and others. Well, I just think they're pretty cool!
The rise in popularity of devices like the Fitbit and Misfit prove that there's a strong business case for the digital tracker market; so much so in fact, that watchmakers Fossil acquired Misfit for a healthy $260 million last year, and they aren't the only ones making timely business moves.
Facebook earlier in 2015 saw the promise in the wearables market with their $2 billion acquisition of virtual reality start-up Oculus Rift and it doesn't stop there. Sony's PlayStation VR and the HTC Vive were also big hits at this year's Consumer Electronics Show and are scheduled to release later this year.
That's right, soon we can look forward to sitting in a room with our friends and loved ones, and instead of ignoring us with the constant distraction of their cell phones, they'll transition to headsets wear they don't even have to look at us at all. That last part was sarcasm if you hadn't already guessed.
Smart Appliances and Devices
If you're more of a homebody and using digital trackers or headsets isn't really your thing, perhaps you'll appreciate these next devices instead. The Kwikset Kevo Bluetooth Door Lock allows you to unlock your doors with a simple tap of the deadbolt (as long as you've got your smartphone or their compatible key fob on you). This is great for anyone who is tired of fumbling for their keys or perhaps doesn't have the dexterity to turn a key.
This is also quite similar to the LifeControl technology we've developed at Reality Controls, which can be expanded from locking your computer, to granting access physical doors and monitoring anyone who has a fob on them. Now that you're safely inside your home, why not let your devices do some work for you? Bosch's line of smart appliances (compatible with Home Connect) should have you covered.
Whether it's checking on what groceries you might need with their "fridge cam" (not the actual name) or their coffee machine that can brew you up some international recipes for those extra adventurous days, they've got something for everyone, not matter what's your flavour.
Granted, these are novel tasks but it showcases what is possible. I think it's only a matter of time before we see your microwave coordinating its schedule with your oven to prepare the ideal meal moments before you walk through the door, but maybe I'm an idealist.
Who hasn't had the fantasy of owning their own HAL 9000? We might not have self-aware AI as of yet, but the Amazon Echo is definitely one step closer. My wife and I were visiting a friend of ours who works for Amazon and he had one placed in his kitchen. Not only was he able to ask "Alexa" (the name given to the devices AI) what the weather would be like over the weekend, but he also had it set timers for the meal we were preparing, cue up the holiday playlist and even finish off by telling me a joke.
Now, I know this is nothing new, and is similar to that of what you can do with Apple's Siri or Google Now, but it's the first of its kind that I've interacted with that is outside of a computer or smartphone. The only drawback in my eyes is that it uses Microsoft's Bing search engine to collect real-time information, and well, do I really have to explain further.
Other hopefuls like the Jibo and mycoft are worth mentioning. Both of these devices were started through crowdfunding campaigns and show a ton of potential, but I won't be 100 per cent sold until there's a standalone assistant built in-house by Google.
Whether all or none of these trends were on your radar, the fact remains that the future is upon us. I'm curious to see where things go over the next 12 months. My only hope is that as our devices get smarter, we make the conscious effort to do the same.
Follow HuffPost Canada Blogs on Facebook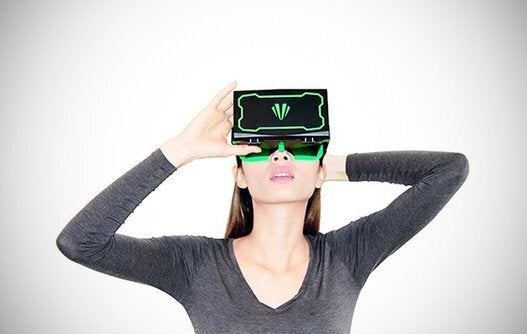 Technologies That Changed The World In 2015