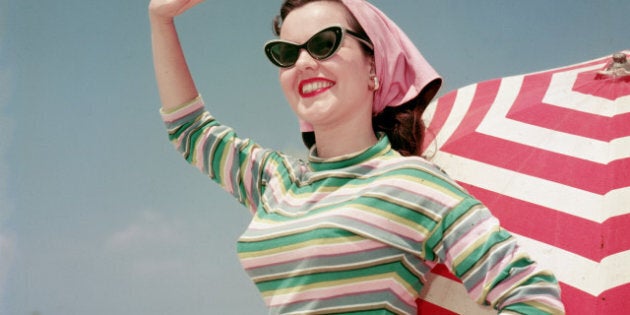 Summer -- the trickiest season of all here in Canada. Sure, the much-deserved hot weather after a long, dreary winter really hits the spot. But for most ladies, summer means a big fat uh-oh in the hair and makeup department. Here are a few ways to avoid summer's most common beauty blunders.
Mismatched Under-Eye Concealer
You love that concealer. You wear it all year, don't you? Well, stop! I suffer from dark circles myself and I am a freak about covering them up. I won't even do groceries without cover-up under there! Yes, I know the 14-year-old bag boy doesn't care about my eyes, but I'm a stickler for good makeup! Now, here's the concealer problem that summer brings with it: If you're taking some sun and getting tanned, the pale concealer you wore in winter just doesn't match any more! If you don't want to invest in another shade, stick to your pale one but sweep a light layer of bronzer over it to make it blend in with your skin. White lines under the eyes are just as unattractive as bags! Blend some bronzer in to cover up the mismatched look and just like that -- goodbye bags and hello glowing goddess!
Oily skin is usually genetic and the summer heat and humidity can make it even worse. Since you can't change your skin, change the products you put on it instead. Look for makeup that's made for you. To keep your face dry all day long, avoid foundation as much as possible and if you must use it, opt for an oil-free one. And, of course, dust a light layer of mattifying loose powder all over every day. (Try MAKE UP FOR EVER HD Microfinish Powder). It'll keep your skin from turning shiny with the heat.
If you're not acquainted with SPF then you haven't been reading my blog as often as you should be. Your skin's only defence against the sun's harmful UV rays is SPF with both UVA and UVB protection. It doesn't matter if you're not sunbathing all afternoon. Even just a stroll through the city or walking quickly to work can expose your skin to the harsh sun long enough to get a completely uneven sunburn on your cheeks or forehead.
The biggest mistake you can make on a humid summer day is to style your hair for an hour before leaving the house. Unless you plan to walk around with an air conditioner strapped to your head, let your hair do what it normally does. If you have curly hair, don't straighten it. The more you do to your hair to pull it from its natural state, the easier it will get undone in the heat. Plus, when the mercury rises, you'll want to stay as far away from heated styling tools as possible. Buy a diffuser and some mousse -- get to know each other. You'll be besties before you know it.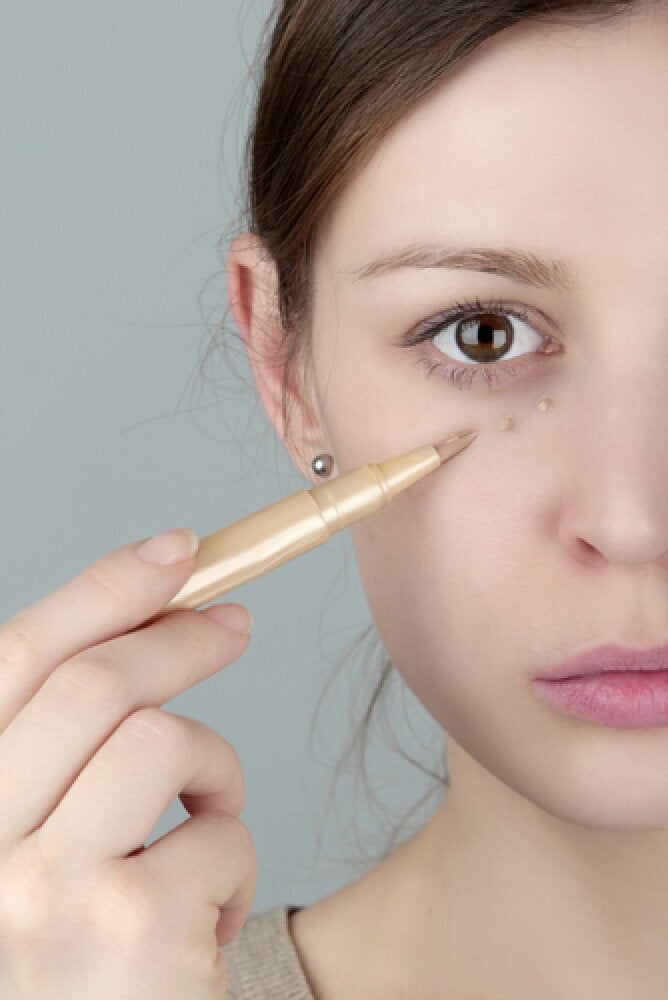 Summer Make Up Blunders To Avoid