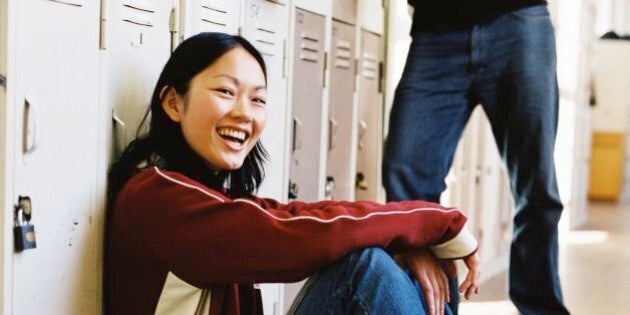 Having a good start to the school year can set the tone for many months to come. It is always a difficult transition for teenagers to head back to school after summer. Now that the first few days of back to school frenzy are behind us, it's a good time to set the foundation for a positive school year for students.
A few simple tools can help:
Positive Mood: Studies show that positive mood has tremendous impact on our cognitive function, health, stress, and immune function. However, this can be a difficult idea to bridge with teens when it comes to back to school. Here are a few things to try:
List / discuss what they are looking forward to in September and going back to school. It is sometimes easier to have these as random periodic conversations to start setting the mood and tone. This may seem difficult for them to articulate.
Help with suggestions to refocus their thinking, for example: seeing friends again, participating in (sport, club, activity, etc.), taking a class they enjoy, an after school club/activity, etc.
This is also a great time to start talking with them about what their goals are for the year.
Research shows that something as simple as talking about positive events, boosts mood and attitude.
Plan Schedules and Routines: Be proactive and talk about schedules and routines. Discuss in as much detail as possible what the schedule and school routine will look like. Encourage your teen to contribute and express what they need or would like to establish. Having these conversations can help alleviate school anxiety by creating a concrete plan.
Get Enough Sleep: The importance of sleep cannot be understated. Teens need between eight to 10 hours of sleep per night. Readjusting to early mornings can be a difficult transition, much like overcoming jet lag. It will take time to get sleep rhythms back on track, but it is fundamental to healthy bodies and minds. Although it may be difficult for them to agree to initially, suggest they leave their phones, and other digital devices outside of their bedroom at bedtime. It is very difficult for teens to self-regulate their technology time, and many spend hours on social media at night. A recent study by Cleland Woods, a sleep researcher, found that night time digital use in teenagers increased anxiety and depression, lowered self-esteem, and affected sleep quality. Establish a bedtime routine and help them understand the importance of adequate sleep.
Offer Support: Let your teen know that you are there for them. Ask them if there is anything that is making them feel anxious or worried. Listen without judgement and offer support. Let them know you will be there to support them in whatever way they need.
Organize their Space: Help them organize their personal and learning spaces. Keeping things where they can easily find them can help reduce the feeling of anxiety and chaos. If they like to study in the kitchen or family room, create an area where they can keep / store some of the supplies they need. Help them create systems for their things to help with morning routines and after school activities.
Technology Guidelines: Discuss the use of technology and establish guidelines. It is unrealistic to expect most teens to stay off technology, however learning to self-regulate and manage their time effectively is an important life skill. Discuss how they can use technology to help with their learning and time management. Engage them in creating technology rules and parameters that they feel are fair.
Wishing all parents and students a wonderful and successful school year!