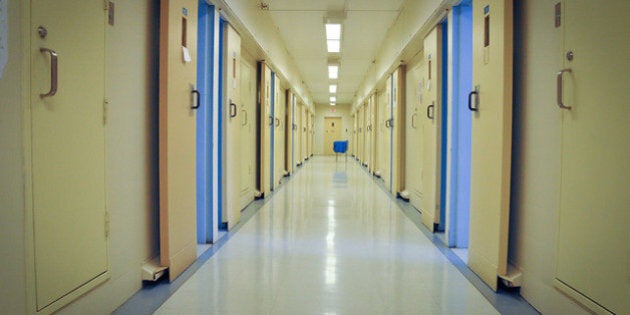 Last summer, a woman named Terry Baker took her own life while being held in solitary confinement in the same facility where Ashley Smith took her life. Despite all that we've learned since Canadians first saw the disturbing and heartbreaking video footage of Ashley Smith in the days leading up to her death, solitary confinement continues to be a tool used in federal correctional facilities.
It seems obvious that solitary confinement for someone with mental health issues is dangerous and destructive. Then why does it continue to be used? Will it take yet another death to bring about change?
The Canadian Human Rights Commission has long held that placing vulnerable individuals in solitary confinement denies them their human rights, and for those with mental health issues, it can lead to irreparable harm. Canada's human rights laws and the Corrections and Conditional Release Act give people with mental health issues the right to receive correctional services that respond to their unique needs. Yet, despite the law and all the evidence, those with the keys are unwilling to recognize the harm they are doing. Correctional Services Canada continues to deny that their actions can cause profound damage.
We are looking for a gesture that acknowledges that there is a serious problem.
While this position is not new, it comes as the pressure continues to mount. Last month an Ontario judge certified a $600-million class action lawsuit against the federal government on behalf of thousands of inmates who say they did not receive proper treatment of their mental illnesses. The lawsuit alleges Canada's federal prison agency fails to properly care for mentally ill inmates, relies too much on the "cruel and unusual punishment" of solitary confinement, and neglects to adequately train its staff.
Whether prison officials are unwilling to find other ways to manage inmates with mental illness, or there are not enough resources to allow them to do their job properly, the truth remains: it is wrong and stands in stark contrast to our international reputation and how Canadians see themselves.
That's why we are a looking for a small step. We are looking for a gesture that acknowledges that there is a serious problem. We are calling on government to place a moratorium on the use of solitary confinement for women in federal prisons. Why women? Because the overwhelming majority of incarcerated women suffer from past trauma and a significantly higher percentage of them have an identified mental health need.
A moratorium for incarcerated women would immediately impact less than 10 inmates, but could have an impact on countless others. As punishment for their crimes, their freedom has been taken away, but not their human rights. Whether we call it administrative segregation, or solitary confinement, or the "shu" -- it is cruel and unusual punishment. And it's happening in Canada.
Follow HuffPost Canada Blogs on Facebook