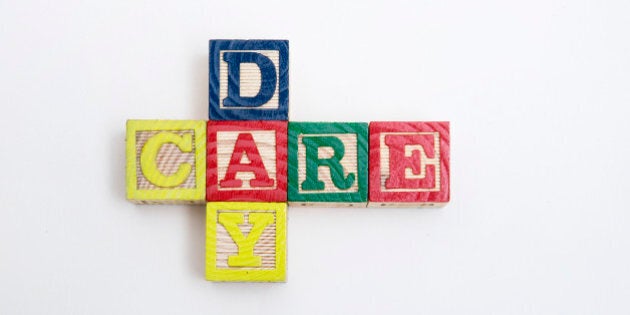 On both sides of the fence, the system has its good side and its ugly side.
One of the first things I did, after telling my husband, that I was pregnant was to go on the Ma Garderiewebsite to put "baby" on the waiting list. A year after putting my name on the list, there was still no place in any of the subsidized daycares in my area. At that point, I had to try to find a place on my own by contacting local "in-home daycares" one by one. I visited about 20 of them, whether they were part of the subsidized program or not, and I finally choose a wonderful lady that happened to be located on my street. Or should I say, she chose me.
Four years later, both of my kids attend this very same daycare and they are extremely happy. She is amazing, she loves the kids, and they do so many great activities. They are really learning a lot with her.
Months ago, the government decided to change the program. Now, instead of paying $7.30 per day for each of the kids, I now have to pay $20 per kid starting in April 2016.
I won't pay that money up front on a regular basis, but rather it is to be paid when I do my taxes, after the expense has already occurred. So, I am trying to be wise and put money aside in order to be able to pay that amount next spring. To add to that, not only do they charge this amount at tax time, but they also consider the income from the previous year in order to determine the amount you pay (it's a sliding scale based on income). If your income changes in the new year -- let's say you make less, or you have lost your job -- you would still pay based on what you made last year. This doesn't make sense in my opinion.
Not only will I have to pay more than double the fee I am currently paying, other kids in the same daycare with families that have a lower income base will still pay $7.30 for the exact same service that my kids are getting. I already pay more in taxes, why do I have to pay more for the exact same service?
If my kids were to change daycare and go to a non-subsidized one, the government would reimburse me and I would actually net out closer to the $10 mark... but after four years with the same loving provider, do I really want to change my kids from the environment where they are comfortable and thriving?
We are by no means a wealthy family, we work hard for our money, we made the decision to go to school and pursue our studies to make better salaries then our parents... but it seems like we are being penalized for doing well. I don't think this is a exactly the amazing system that they media and other provinces make it out to be.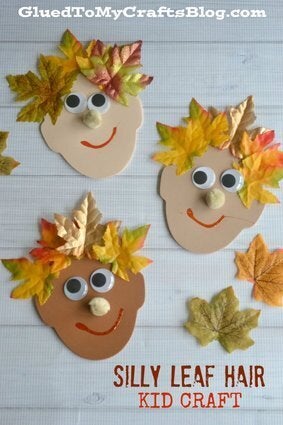 18 Kids' Crafts To Usher In Fall