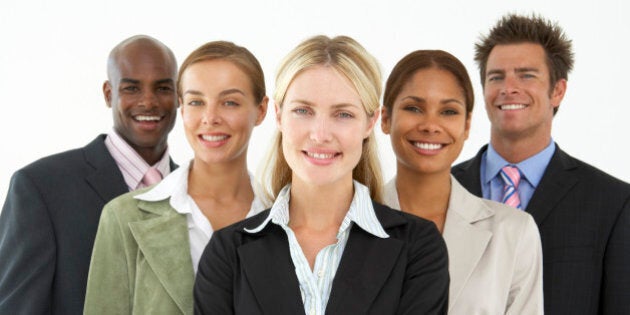 The answer turns out to be a bit of a paradox. We interviewed women and men at senior leadership levels (EX, DM and equivalents). Most of the women cited their leadership style as their major contribution, a more open, collaborative and less hierarchical style that brought out the best in their employees and allowed them to do the best job they could for Canadians. Not all women exhibit this style, and some men do. In fact, the first women managers in the public service, those who broke through the glass ceiling, were described as "iron ladies" and "tough as nails," some of whom "could make men cry."
The second generation of women managers were freer to contribute something different. So this style is not biologically rooted, but socioculturally rooted, and it can be learned. To view the effect of a lack of significant numbers of women in leadership, we only need to look at the Royal Canadian Mounted Police (RCMP), facing a class action lawsuit by over 400 women on allegations of widespread harassment and assault, and the Canadian Forces (CF) which an official investigation found hostile to women and some members of minority groups. Women have made the public service workplace more inclusive, which has then allowed for different perspectives at the table.
The paradox of women's increasing number as leaders in the public service bringing a transformation in workplace culture, is that public service hierarchies and procedures do not support such a style. The Canadian public service is based on the British civil service, which itself reflects military-style hierarchy. Through many attempts at public service renewal, the hierarchical model hasn't changed substantially in a hundred years. It is not a model that encourages collaboration and creativity. All it takes is one bad manager, who could be either female or male, in a hierarchical chain to throw a spanner in the works.
But women leaders matter more than their transformative value in the workplace. Women public servants have sometimes been one of the few or only women at the table in in the transportation, natural resource and national security sectors. As individuals, they have had an impact on policy, programs and operations. Although women and men as individuals have views across the spectrum, there are measurable gender trends. For example, a study of what issues were considered priorities for senior public servants in the federal and provincial governments found measurable gender differences in terms of whether the environment, economic inequality, and the fiscal imbalance between the national and provincial governments were pressing policy issues.
Our research was conducted as Canada's contribution to the Washington, D.C.-based Wilson Center's Global Women's Leadership Initiative Women in Public Service Project. The goal of that project is to have 50 per cent representation of women in public services around the world by 2050. So our report also contains an appendix about how women got to be 55 per cent of Canada's federal public service, including 46 per cent at the EX managerial level and about a third of the most senior level (DM and equivalent).
Near gender parity did not come about simply because of the much misunderstood employment equity policy. The Employment Equity Act applies to all federally-regulated industries, such as banking, interprovincial transportation and communications, yet women have not been able to climb in great numbers to the top of the private sector.
Another major enabling factor is support for employees with family responsibilities. As the Pew Research Center points out, parenthood does not have the same impact on the careers of women and men.
Parenthood is a challenge that can contribute to employees' skill sets. One senior public service manager, a mother of three, talked about how parenthood had made her a better manager, because it taught her patience, how to get the best out of a team with different needs and priorities, and how to juggle many different responsibilities at once, including financial. Instead of destroying advances such as family leave or stripping it back to match the private sector, another approach would be to expand these benefits to the private sector to make it possible for businesses to operate on a level playing field while making the most of the human capital of parents.
Many in the millennial generation entering the workforce want a more humane workplace, one in which they can be workers, leaders and involved parents. Far from simply being an "individual choice," having people dedicated to reproducing the next generation of workers, taxpayers and citizens is a necessity. If all women were to make the choice not to have kids, the human species would be wiped out in one generation.
Our report, Women's Leadership Matters: The impact of women's leadership in the Canadian federal public service, contains a number of recommendations about governor-in-council appointments, which the current government has committed itself to reforming. It is interesting that wherever jobs are based on merit, women and "visible minority" group members do well. At the very highest levels, this transparent process is not used, and it may be relying more on preconceived notions about who looks like a good leader. That is the level at which women and visible minority group members do not do well.
It is important that the public service leadership reflect Canada's diversity, to make the best use of our country's human resources, perspectives, skills and talents.
This article was first published on Dr. Morris' blog.
Follow HuffPost Canada Blogs on Facebook