Red or white? It's the first thing you're asked when you walk into a party. Booze is everywhere, and women are now a big part of the drinking culture. Is that a problem? Well, yeah, says writer Ann Dowsett Johnston who wrote about her own struggles with the bottle within the pages of her new book, Drink: The Intimate Relationship Between Women and Alcohol.
Intimate it is. "Men go to sports bars and drink with friends. Women tend to drink alone, to medicate difficult feelings like sadness, loneliness, depression and grief," Johnston told me. It starts with young women who drink to combat the social anxiety they feel when they go on a date. Women like her (writer, editor, speaker, university VP, daughter, partner, Halloween costume-maker -- she's had many roles) try to have it all. And why shouldn't they -- except that when they do they do it all, too.
"Has alcohol become the modern woman's steroid, enabling her to do the heavy lifting necessary in an endlessly complex world?" she asks. Good question. "Is it the escape valve women need, in the midst of a major social revolution still unfolding?" Maybe.
Although the seasoned writer's personal story is a compelling one that's honest and full of heart, Drink, is much more than "quit lit" -- the kind of drinking memoirs made famous by Caroline Knapp's Drinking: A Love Story. In fact, Johnston's new book will resonate with any woman who asks herself if she drinks too much -- and, according to the author, that means a lot of us.
For example, women with a university degree are almost twice as likely to drink daily as those without. Recent results from Statistics Canada's Canadian Community Health Survey suggest nearly 30 per cent more women engage in risky drinking (that's having five or more drinks a sitting, once or more a month) than 10 years ago. Binge drinking is part of university life today, a Centre for Disease Control study notes that female binge drinking is under-recognized and that almost 14-million American girls and women binge drink about three times a month.
Why girls and women drink is a question that Johnston explores fully. For young women, she says, alcohol has become a kind of "rite of passage and a sense of entitlement. It's like, I drink because I can do what the guys do."
The link between alcohol and romance should not be underestimated: A date without a glass of wine, a wedding without champagne? Never! Romancing the glass includes shopping for designer crystal patterns, and drinking that midnight brandy with a lover is a reminder of classic movie romances like Audrey Hepburn and Albert Finney in Two for the Road.
Johnston explores the feminization of alcohol culture: Alco-pops, those premixed drinks that groom younger drinkers for the heavier stuff later on; marketing strategies to target women with wines that have cute names like Girls' Night Out and Skinnygirl Vodka; and pretty pastel tote bags that look like they came from Martha Stewart's workshop.
"You have a role that industry has played and a role that emancipation has played where women say I am going to be a lawyer, raise and family, and do everything a man does," she says, recalling her own long professional career and life as a single mother, "sipping wine while I chopped up veggies. My drinking was fine for many years -- until it wasn't."
Alcoholism is a progressive disease. On average it takes 12 years of problem drinking to get to a breaking point. But Johnston needed no intervention: She took herself off to rehab and has been sober five years.
One of the reasons she wrote the book was to address the stigma that surrounds alcoholism: "If you're a sophisticated person, you know your wines and you know how to handle your alcohol. We expect that and we don't look kindly upon anyone who gets into trouble. I grew up with a lot of silence around alcohol."
Now, years sober, people still ask her if she wouldn't like "just one" drink: "I don't lie and say I'm on a prescription or something. I say no thank you, I have a problem with alcohol. It's only by standing up that we may see some change."
Johnston believes we need to have the same kind of discussion around women and alcohol that we have had around tobacco use. Alcohol ups the risk of breast and colon cancer, for instance. One Australian study reported that 47 per cent of pregnant women consumed alcohol. Many women in her book attest to the link between alcohol and depression. In Britain, young women in their 30s are presenting with end-stage liver disease, she says: "That used to be an old man's disease."
But back to the stigma: She was advised by a colleague not to admit to alcoholism in print if she ever wanted to work again. Addiction needs its own anti-stigma campaign, she says. When interviewing women drinkers for this book, she asked each whether they'd rather be known as a depressive or an alcoholic. "None said alcoholic," said Johnston. "To a person they felt the stigma was too overwhelming."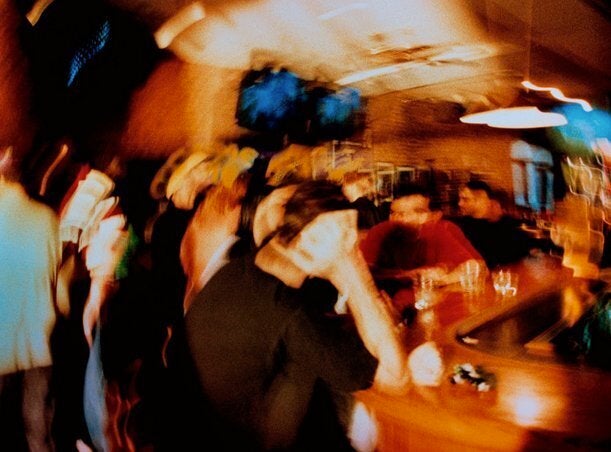 7 Things To Know About Women And Alcohol