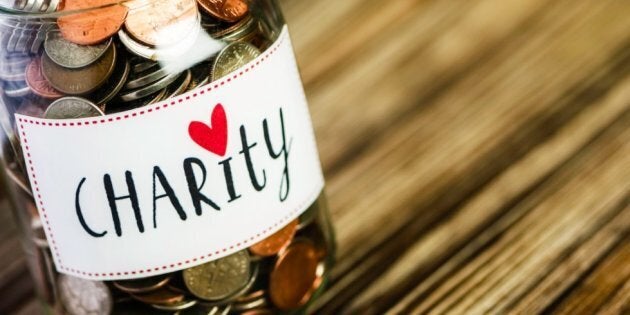 Last month I spoke at Israel's national nonprofit conference to over 300, mostly small, charities. In talking to them and learning about the charitable sector in Israel, I was struck by familiar feelings of awe at what charities are accomplishing and the passion and dedication of their staff, contrasted with worry over the lack of any serious capacity to scale their results because of inadequate funding. I often feel this way when I talk to smaller charities in Canada -- let's define them as those with less than $500k in annual revenues, representing a whopping 81 per cent of the 86,000 Canadian charities.
What I've learned about the dynamic and fast-moving charitable/philanthropy space in the last four years (as long as I have been working in the space after a long C-level career in media and consumer technology) has brought me to a pessimistic place right now. It's not that I don't deeply respect the work charities do in our society and know how much I, and all of us, depend on them, it's just that I think that a particular confluence of trends and factors at this time in history will make it really hard for most charities to survive and thrive in the future.
The environment has been shifting and will continue to shift in ways that are incredibly challenging to where charities are at -- this is mostly driven by technology, a near complete dependence on digital frameworks, and distinctly different habits, expectations and preferences of the next generation of potential donors.
The majority of donors today are over age 50 and they continue to give more even as their numbers overall have shrunk. Charities are failing to attract and engage younger donors in any significant way. Younger donors are 100 per cent digital, interested in causes more than the institutions that work to address them, often agnostic as to "who does the charity," and expect the seamless user experiences they have come to expect from other apps. They're loyal to each other, influenced by each other, and consider their influence a valuable asset they bring to the table. Research points out that these behaviours won't change as millennials enter other life phases.
On the other hand, charities today are not expected "just" to service a vulnerable population or to deliver programs, they are asked to actually solve those problems in a long-term, systemic way. Much of this raising of the bar has happened as the government has cut budgets and downloaded some of its rightful responsibility onto charities in the last decade – affordable housing is a good example. Most Canadians are actually completely unaware of how much charities do, naturally assuming it's done by governments.
Most charities are ill-equipped to deal with today's challenges successfully, and most Canadians, all of whom have or eventually will depend on a charity for their services, never think about these issues. Many Canadians express various doubts about the effectiveness of charities and are ironically turning to completely un-regulated crowdfunding platforms (often unaware of the exorbitant fees they charge) to give directly to projects or people in need. Like it or not, this won't change since crowdfunding has captured the modern consumer preferences, and the platforms have effectively harnessed the power of simple user interfaces, effective marketing and sleek merchandising.
There is also a generation of social innovators and social entrepreneurs outside of the charitable world, many with a naïve and solutionist orientation, as well as opportunists (this is after all a lucrative space with more than $13B in Canadian charitable donations and an estimated $258B in the U.S.) and increased venture funding in the "social innovation" space.
Juxtaposed against these challenging and fast-moving trends is a sector mostly comprised of small, under-funded and resource-starved charity players – so good at understanding what they do, innovating and helping, but many not as good at strategy, finances, technology, business planning, talent development etc. because of the endless funding starvation cycles they've endured.
Why? Because no one funds charitable capacity. In the charitable world, it's a transgression of sorts to spend money on yourself -- on training people, learning, setting up technology, and building bigger capacity to scale results. Donors and funders will only fund specific programs, and most charities live in a perpetual state of pitching programs rather than core work because they can't get funded to help build the internal organization. The ridiculous idea that we can't and shouldn't invest in charities' core capacity/infrastructure for fear of operating costs getting out of control will come back to haunt us.
The upcoming era of increased competition from all sides, shifting donor sentiment and loyalty, the changing face of corporate support, and increasing dependence on technology infrastructure and technology know-how across the board will see us pay dearly for decades of under-investment in charitable capacity and core strength.
In addition, charities don't have access to sources of capital that businesses do, as well as write-offs, loop holes, subsidies, government credits and grants, access to capital for entire industries, and many other incentives like those for the small and medium size business sector that exist because the government recognizes that they are the backbone of the economy. Sure, charities don't pay taxes, but that's not enough to even the playing field. This strikes me as unfair since charities are the backbone of civil society, delivering trillions of dollars worth of social good (and saving the government money) ranging from settling newcomers, providing housing to seniors, educating and caring for children, creating a vibrant and diverse arts culture, providing health care and social services, rescuing orphaned animals, and so, so much more.
At the end of the day, the fate of charities is about the fundamental question about the type of society we want to create in Canada for each other and what example we want to be for the rest of the world. We take pride in this awesome country and what happens to the charitable sector and its massive positive impact on our society is a big part of it.
Follow HuffPost Canada Blogs on Facebook