Only 5 per cent of Canadian tech companies have a solo female CEO. Women make up only 13 per cent of executive teams in these companies. 73 per cent of tech companies have no female board members at all. Are you surprised? If you're not, how do you feel about that?
Statistics on women in the workforce have changed greatly in the last 50 years, but the gender pay gap remains (and is even larger for women of colour.) Women continue to hold fewer leadership roles than men, though if we look around the world, there are signs of improvement.
In Canada, only 27 per cent of our Members of Parliament are women; however, in Rwanda, women made up 63 per cent of Parliament in 2016, and Bolivia came in second with 53 per cent. Iceland had the fourth highest representation with 47 per cent (though that number dropped to 38 per cent in 2017,) and recently passed an equal pay act with real teeth.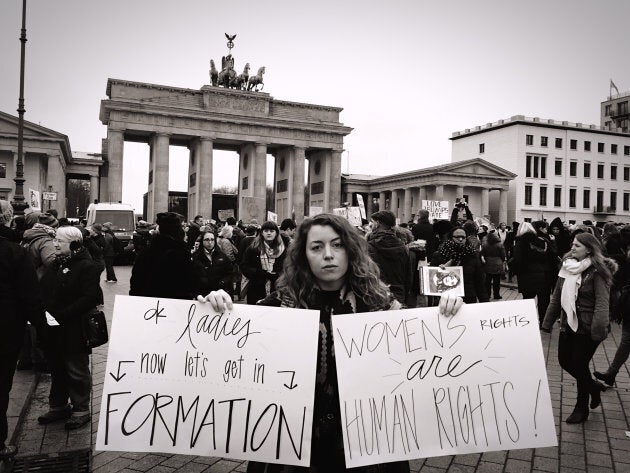 Women continue to lead important social movements with strength. From #MeToo to women's marches, the world is realizing we've been ignoring the reality women face. Young women are angry and unwilling to accept the treatment previous generations endured. I'm inspired to see the attention these movements are getting, and the way that they've given voices to so many previously silenced women. As the movements grow, it will be imperative to ensure we are amplifying voices from a broad spectrum of backgrounds and abilities, locations, and life circumstances.
The theme of this year's International Women's Day is #PressforProgress, and all around me I see Canadian charities that are fighting for women's rights in Canada and around the world. They are staffed by activists and front-line workers who are committed to doing the hard work of fighting for a just society. These are just a few of the amazing charities in Canada that are making a difference for women.
When it comes to traditionally male-dominated employment fields, we're not making enough progress. According to Women and STEM: Bridging the Divide, women make up only a quarter of science, technology, engineering and mathematics (STEM) jobs in Canada, and as these jobs become a larger part of the economy (and demand the highest salaries), the gender pay gap will only grow.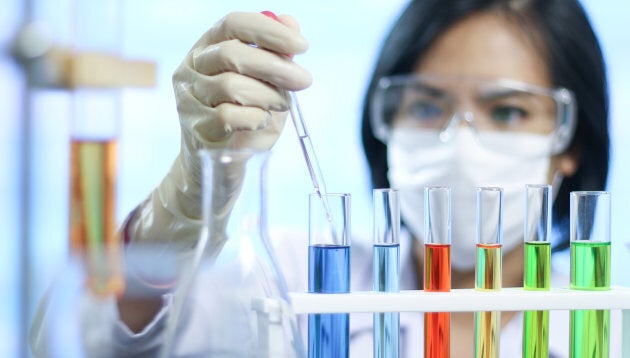 More than 300,000 women worldwide died of maternal causes in 2015, 66 per cent of which were in sub-Saharan Africa. In Canada, we have a maternal mortality rate of seven deaths per 100,000 live births, more than twice the rate of many areas of Europe (though half the rate than in the United States, where the rate has even risen since 2012.)
Amref Canada is the original Canadian arm of an African-based charity that works throughout sub-Saharan Africa with local communities and partners to improve lives. This includes training more than 8,500 midwives to reduce unnecessary deaths related to pregnancy, and working with communities on Alternative Rights of Passage Programs to combat Female Genital Mutilation for upward of 11,000 girls.
In a world where roughly half the population menstruates, girls around the world still face significant barriers because of their periods each month. In Canada, 27 per cent of the estimated 235,000 people experiencing homelessness each year are women, and access to hygienic facilities and supplies during their periods is a real challenge (women's shelters are always in need of menstrual and other hygiene supplies.)
Internationally, charities like Mother Nature Partnership, which provides reusable products and menstrual health care information to women and girls in Cameroon, and The Red Elephant, which partners with local communities in Africa to teach women to source and sew reusable menstruation products for their own use and as a business opportunity, are trying to address these issues.
It's easy to feel overwhelmed by statistics, but the surest way to overcome feelings of powerlessness is to take action. Everywhere I look, there are small charities making lives better, and this is certainly true of charities supporting women. I hope you'll use this International Women's Day as an opportunity to reflect on the actions you're taking in your own life to #PressForProgress, and consider getting involved in a local charity that is fighting to make our world a better place.