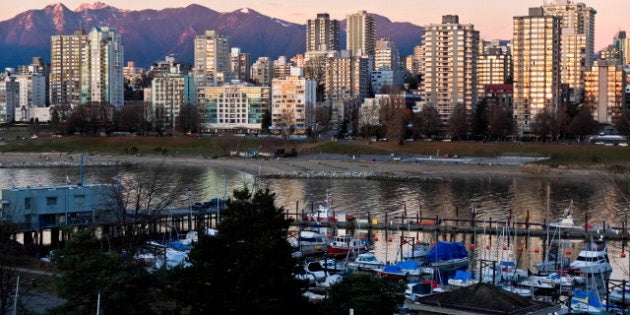 This Wednesday, one day after B.C.'s provincial election, Vancouver city council, led by Mayor Gregor Robertson and his Vision majority, will approve the development of four city-owned sites, including a riverfront property on Southwest Marine Drive, as part of the mayor's grand plan for "affordable housing" in Vancouver.
Distracted by the post-election din, the mainstream media will barely notice. But it may be the biggest deal of Robertson's second term. And perhaps his most controversial. Here are the broad strokes.
In August 2012, city hall issued a cattle call and began accepting bids from developers, with the following conditions. You build "affordable housing," a term not clearly defined, at these four sites, and city hall will waive development cost levies, relax parking requirements, fast-track the permit and zoning process and allow additional density, which means higher buildings, which means more condos to sell or apartments to rent.
It's a sweetheart deal. And it's all based on recommendations from the city's Task Force on Housing Affordability co-chaired by Robertson and Olga Ilich, a real estate developer and former BC Liberal MLA.
Naturally, industry players, including construction companies, wanted a piece of the pie.
The bidding process was highly secretive. But we now know, according to city documents, the contract has been awarded to the Community Housing Land Trust Foundation, the charitable arm of the Co-operative Housing Federation of British Columbia (CHFBC), a non-profit co-op.
And according to Thom Armstrong, executive director of the CHFBC, during the bidding process, the foundation worked closely with Performance Construction, a company financed by Olga Ilich.
She's co-chair of Mayor Robertson's task force that, essentially, put these city-owned sites on the auction block.
Rewind to February 2013. Acting on a tip about Performance involvement in the foundation's bid, I contacted Ilich for a phone interview. When pressed on the potential conflict of interest (a city hall co-chair profiting from her own recommendation), Ilich said this: "If we come in with the best price, why shouldn't we get a contract?"
Back to the present. City hall refuses to reveal details about the other bid applicants, only admitting there were 19 in total. Which means 18 losers who, incidentally, didn't have Performance Construction in their camp.
According to Armstrong, Performance's role during the bid process does not guarantee involvement in the four-site project. "Performance, up to this point, hasn't been paid a nickel and doesn't have a contract with us," he said. "They've been acting as our adviser in the hope of becoming the construction manager [at the four sites]."
That "hope," said Armstrong, depends on contract negotiations with Performance, which will be based largely on money.
No doubt that's true. But it's hard to believe that Performance will be left empty-handed. The four-site project will cost $76 million, not including the city's contribution of $22 million in land and cost waivers. That's a lot of cash for backhoes, bricks and mortar.
In all likelihood, Performance strikes a deal with the foundation, which will be good news for Ilich and bad optics, at the very least, for Robertson and city council, who'll rubberstamp the deal this Wednesday.
All four sites--one on Kingsway, one on East Kent Avenue and two on Southeast Marine Drive--will comprise 355 units of housing, with an expected completion date of 2015.