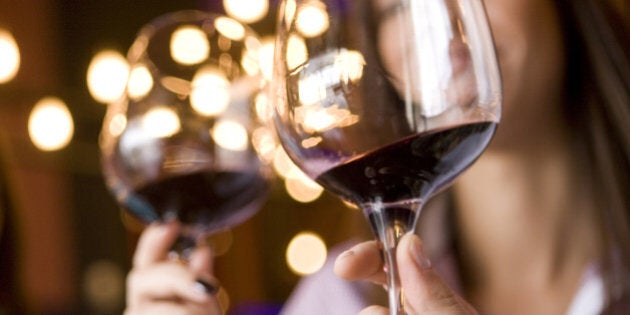 Fall is one of the most interesting periods of the harvest season for me, even if it isn't the most varied. While there aren't a lot of fresh fruits available, that's more than made up for by the abundance of things like Brussels sprouts, squash, beets, heirloom carrots, parsnips and pumpkin, which you can use to create an infinite number of dishes.
Fall is also the time when southern hemisphere wineries release their current vintage. For example, crisp, vibrant whites from the 2014 vintage in New Zealand are already hitting shelves. These wines pair easily with a variety of fall dishes and are best enjoyed young to keep their fresh acidity, crispness, and fruit forward nature. A perfect example is the 2014 vintage of Stoneleigh Sauvignon Blanc, which delivers everything people have come to expect from this winery in New Zealand's Marlborough region: lifted tropical aromas dominated by passion fruit, citrus blossom and grapefruit, followed by a palate rich with ripe tropical fruit, melon and stone fruit flavours, all supported with complex minerality and fresh acidity.
One of my favourite fall dinners is a fantastic rib roast with Yorkshire pudding and a great side dish. Here's one that always amazes people by using Brussels sprouts in new and delicious ways. It always makes a huge impact at my dinner parties and changes even die-hard opponents of the vegetable into believers.
Start by pulling apart the sprouts, which can be done easily with a paring knife by trimming the base off the sprout and peeling off the leaves. Keep trimming the base and peeling the leaves until you've reached the centre. (Think of the sprout like a tiny head of lettuce, with a core that needs to be cut to release the leaves.) Once you have the leaves, blanch them and fry them with bacon and caramelized onions.
While it's still fairly warm enough outside, and if you don't mind putting on your parka, use your BBQ to roast vegetables like parsnips, carrots and beets. Wrap them in foil and add a bit of olive oil, salt and pepper to let the taste of the vegetables shine, then slowly roast them on the top rack.
Fall apples can be used to make a great mostarda, which is essentially a fruit relish that's great with New Zealand lamb. Mostarda gets its acidity from a mixture of sugar, vinegar and mustard, which instantly brightens the dish and adds a new dimension of taste. The mustard in particular adds a great sharpness and richness that compliments the heaviness of the lamb.
You can also make an apple vinaigrette to top off your favourite combination of salad ingredients by peeling an apple, putting it through a coarse grater and adding cider vinegar, fine olive oil, a touch of lemon juice and a pinch of horseradish, salt and pepper to taste. It's a perfect way to start a meal or as a simple side.
And, of course, there's kale, which seems to be popular this year and is very healthy.
So between the late-harvest fruits and a variety of tubers and root vegetables available in fall, you have some of the most interesting items that can be easily incorporated into any dish for a fall dinner party celebration.
Even the most experienced of dinner hosts deserves a night off of from the heavy lifting. Wine and dine your favourite dinner guests with the ultimate gastronomic experience. Enter for you chance to win a private, five-course gourmet dinner with Stoneleigh Vineyards for 10, personally prepared by Chef Mark McEwan: www.stoneleighvineyards.ca.