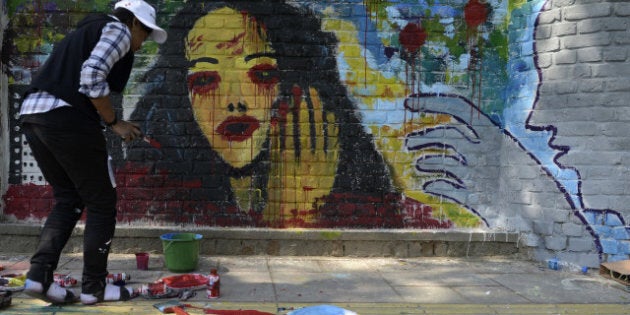 Street art can be breathtaking and beautiful -- an excellent way to bring vitality to a corner or neighbourhood, not to mention a solid strategy for minimizing unwanted and potentially hateful graffiti. Recognizing these benefits, more and more governments and local business associations are turning over public spaces to artists to be used as canvasses for their imaginative creations. But setting aside a public wall or fence for art is only the first step. Then come the questions. Who gets to decide exactly what form the art will take? Should the public -- the owners of the property -- have a say? The government? Those who live and work in the area? Or is that interfering in the artistic process and getting in the way of the artist's creativity? Do we want government dictating art?
In the latest installment of our "Change My Mind" series, HuffPost asked two individuals who are concerned about the street art question to debate the statement: Government should keep its nose out of artistic expression, even in public spaces.
Arguing for the "agree" side is Gary Taxali, a Grammy nominated visual artist whose work has appeared in The New Yorker, Time, Rolling Stone and GQ. He exhibits at The Jonathan LevIne Gallery in NYC, Lazarides (The Outsiders Gallery) in London, and Antonio Colombo Arte Contemporarea in Milan.
Arguing for the "disagree" side is Rob Sysak, executive director of West Queen West, which is the Art & Design District, the Creative Heart of Toronto, and the voice of the local business community
What do you think? Read on, and see if one of these persuasive debaters will change your mind.