The announcement was made a while ago: Barbara Walters is retiring from television. And alas, the date of this much-talked about retirement has almost arrived announced: May 16.
As ABC News posted the May 16 news on the web, I was shocked, saddened and infuriated by the comments on the network's website. "Good riddance," "Can't be soon enough," were just a few of the sentiments shared by the anonymous internet stone throwers.
You don't have to love Barbara Walters as much as I do. But if you love television, you must recognize her contribution. Nowadays, the tradition of event television barely exists. Thank you PVR, On Demand and Internet. So in great part, the appreciation of "big gets" is a lost art.
Walters interviewing exiled Michele & Jean-Claude Duvalier. Walters and Anwar Sadat. Walters and the Shah of Iran. Walters and Johnny Carson, the late-night king and daytime recluse. Walters and Fidel Castro. Walters and Monica Lewinski. These were important interviews and what event television was all about. Because Walters, you see, made her mark interviewing newsmakers back when newsmakers weren't solely entertainers or reality stars.
And beyond her work in front of the tele, one must also recognize her influence, behind the camera. Walters created her own production company, co-producing her news specials along with her employer, ABC News. Today, that may seem anodin but when she made that power move decades ago, she created a precedent and it took balls of steel. Furthermore, Walters was the first woman in media to command $1M salary. Think it doesn't matter? Ask Lesley Stahl, Diane Sawyer, Oprah, Connie Chung, Jane Pauley, Maria Shriver, Deborah Norville, Meredith Vieira and other héritièresde Walters who have contributed and shaped our media landscape for the past 30 years.
Top 10 this, top 10 that. Who do you think popularized this year-end television tradition, that has spun plethoras of imitations? Walters, that's who. And what about these cozy entretiens that doubled as interviews? Creating intimate settings with the newsmakers to show viewers different perspectives of those we thought we knew so well. That proximity made for great television and was often a perfect vehicle for the interviewees( and a publicist's delight). I come back to that Carson interview: walking in his gardens, sitting in his Malibu mansion. Walters brought us there.
Bittersweetly, Walters' retirement is timely. She leaves while still on top ("The View", the show she co-created and co-hosts is still a daytime ratings champion and a must-stop for politicians and entertainments alike) and Walters is almost scandal-free. Truth is, today's media landscape is no longer adapted for someone with gravitas like hers. Because more than ever, in a world of hundreds of channels, the ratings' game is the only one that rules. To keep up in this too often ingrate numbers' race, Walters had to play along and recently interview the likes of Justin Bieber and the Kardashians. The Kardashians, for god's sake. Because today, interviewing a leader like Syria's Basha Al-Assad doesn't get you ratings nor retweets, as Walters discovered last year.
Last year, David Frost died. At the end of his career, Frost who was arguably still one of the best interviewers out there , found a home at Al-Jazeera. Al-Jazeera is cable TV thus it can still take chances and it can still make decisions based on what makes sense, not solely on what brings ratings. I love Al-Jazeera: they do solid reporting. But why wasn't Frost on network TV?
Larry King, love it or not, was a great interviewer and could draw a crowd . But, he was old and was shown the door by CNN. Frost and King had age in common. Like Walters. What I fear is what's left of television reporting. Besides the excellent Morley Safer, I don't see many eminencesgrises in network news on American television. Yes, the genre has very good and capable anchors: Diane Sawyer, Scott Pelley, Charlie Rose and "youngsters" such as Gwen Ifill and Hari Sreenivasan (both on cable, not network television). But there's something about the way Walters and her colleagues of the same generation reported the news. Will we ever get the style and rigor of a Walters? Does younger necessarily mean better? Will we ever give the chance to another leading news woman to shine without tripping over her looks and/or social status? I'm afraid we won't. Mourn, TV lovers. The times they are changin', and not necessarily for the better.
Barbara Walters interviews Fidel Castro in 2008 (video)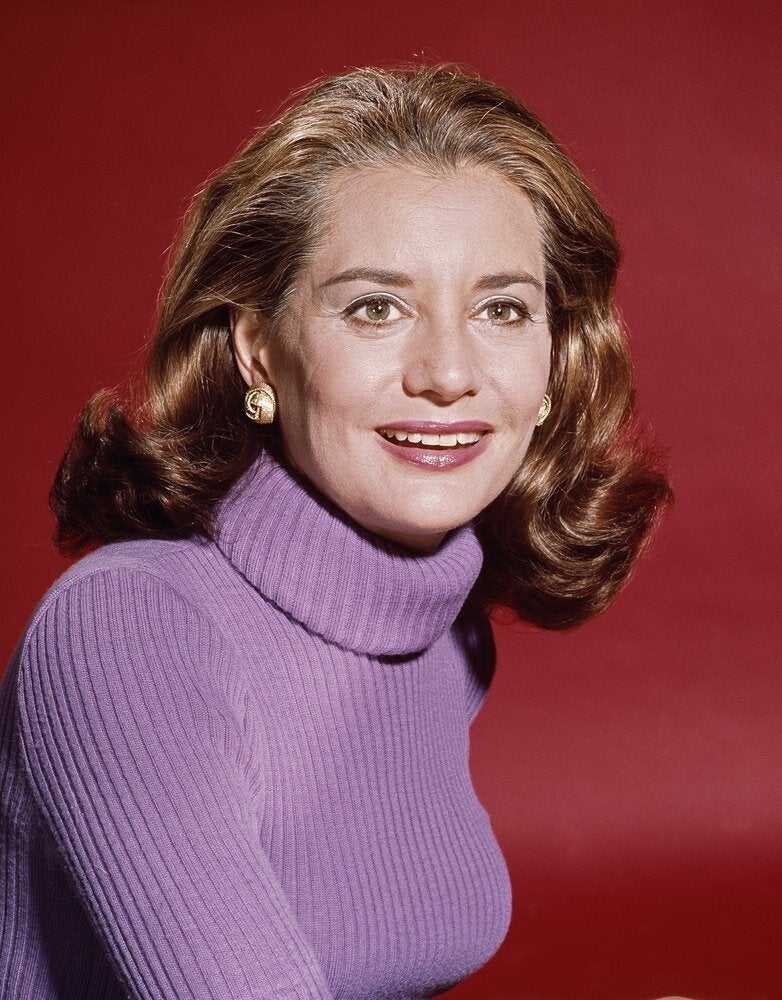 Barbara Walters Style Evolution