If it wasn't so tragic, and if it wasn't inflicting so much pain and misery on innocent people, the federal Liberals' proposed policies on addiction and what they are doing to pain patients would sound like they're right out of Monty Python's Ministry of Silly Walks.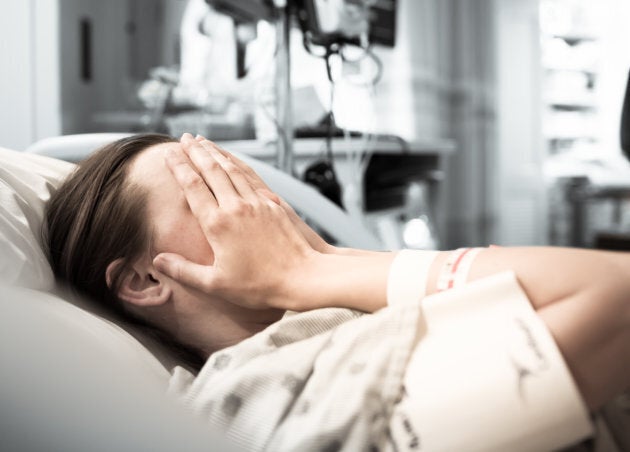 That's because as our government considers decriminalizing illegal narcotics and other drugs, it continues to blame the prescribing practices of doctors who treat pain patients for the sharp increase in opioid overdose deaths across Canada (commonly called the "opioid crisis").
In November 2016, Health Canada called a summit in Ottawa to discuss the so-called opioid crisis, and excluded pain patients and their doctors who prescribe narcotics for them. Dr. Roman Jovey told the Ottawa Citizen that "If governments are claiming that doctors prescribing opioids for pain are the cause of the current opioid crisis, then surely we should be at the table discussing solutions that will reduce the harms of opioids — but will not punish our patients with pain."
And that is the crux of the problem, in that there are two problems improperly conflated. The first is the use of drugs for non-medical reasons. Those include cocaine, hallucinogenics, heroin and other opioids taken for a variety of reasons. Because people are buying drugs from criminal dealers, they do not always get what they expect. Increasingly, these drugs are laced with counterfeit fentanyl and cause many to die from overdoses.
Sadly, Health Canada ignored that difference, as well as the realities faced by pain patients and their doctors.
Then, there are a lot of people who suffer from pain that does not go away. They are under the care of doctors who have provided them with a series of treatments, usually starting with more benign strategies like physiotherapy, exercise, biofeedback, up to the use of prescription medications ending with opioids for those for whom nothing else helps.
Sadly, Health Canada ignored that difference, as well as the realities faced by pain patients and their doctors, and commissioned McMaster University to develop a new set of guidelines for doctors about how they should prescribe for their pain patients. The chair of this effort was Dr. Jason Busse, who is not a medical doctor and who cannot write prescriptions. He holds the rank of associate professor of aneaesthesiology, and he is a chiropractor and clinical epidemiologist.
The guidelines, introduced in 2017, were intended to solve the "opioid crisis" by telling doctors how to prescribe for their patients and to limit how much they prescribed. The guidelines suggested that doctors taper those on high doses of narcotic pain killer to reduce the amount they were on, even when current dosage afforded them a good quality of life and they were having no difficulty.Recommendation 9 of the guidelines says that patients with chronic noncancer pain on more than 90mg a day of morphine equivalents should be tapered to a lower dose, including discontinuation, rather than "making no change in opioid therapy."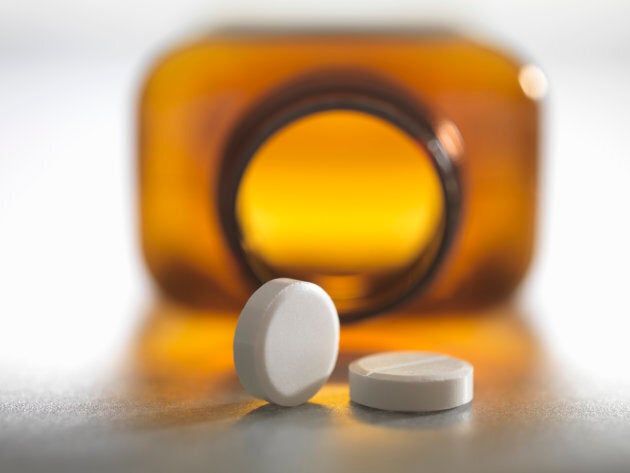 Many of my blogs here have dealt with the impact that has had, the suffering and how some pain patients were forced to get their medication from street dealers. I've also raised this in the Hamilton Spectator, the Canadian Medical Association Journal and on the radio.
Now, there is new evidence contradicting the basic premise that doctor prescribing practices are contributing to a spike in opioid overdose deaths.
The Center For Disease Control (CDC) in the U.S. was one of the first to claim that opioid overdose deaths in the country were the result of doctors over-prescribing. However, four CDC staff recently admitted that the data they based this finding on was flawed, and that the deaths they had attributed to prescriptions were "significantly inflated." In fact, the new estimate is actually half the number of overdose deaths they had originally reported — and the number of prescriptions for opioids has been going down while the deaths continued to increase.
In Canada, the Ontario Drug Policy Research Group showed that in a two-year period, prescriptions were down by 18 per cent. They also reported that Hamilton, Ont. has a very low rate of opioid prescriptions, but a very high death rate from overdoses — similar to the U.S. findings. How then could the deaths be the result of prescribing?
If providing addicts with methadone or heroin to keep them safe is acceptable, then it should also be acceptable to allow people in pain to have what they need to function.
Earlier this month, the Calgary Herald did an excellent opinion piece busting the myth that doctors are responsible for all these overdose problems. They quoted Michael Egilson, who chaired the B.C. Coroner's death review panel that investigated 1,854 overdose deaths in B.C. between Jan. 1, 2016 and July 31, 2017. He said, "We certainly haven't found to date that there is a link between doctors' prescription and illicit deaths."
If the problem is not doctors and pain patients, why are we ordering doctors to reduce prescribing, to limit their doses and to essentially torture pain patients? And if we are considering to allow addicts to have the drugs they need without criminal sanction, why are we preventing those with pain the same right to access opioids legally?
It is quite unfortunate that the Liberal government, in its zeal to deal with the problem of addictions, failed to get all of the facts and took the simple and wrong course of action by targeting doctors and their pain patients.
Treating addictions as a medical issue and not a criminal one is commendable, but at the same time they have to allow pain patients to have the medications they need. If providing addicts with methadone or heroin to keep them safe is acceptable, then it should also be acceptable to allow people in pain to have what they need to function.
To not do that is cruel and inhumane. The government needs to make that announcement and ensure that it is carried out now.