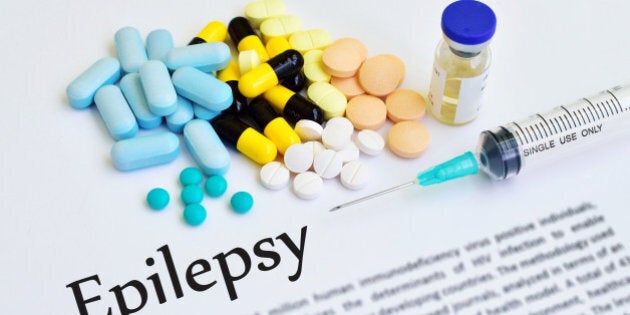 It's difficult for those with chronic medical conditions to be dependent on prescription drugs but that becomes unbearable when they also have to worry about their drug supplies running out. There is a world wide shortage of many drugs which governments are seemingly doing little to alleviate. The current Canadian crisis is impacting those with epilepsy and many with bipolar disorder. Health Canada's response appears to be callous disregard.
By way of background, when a new drug is brought to market, the company is given a patent so that they can recoup the cost of development. That patent lasts for 20 years at which time generic pharmaceutical companies can copy the compound, have it approved by the regulatory body (Health Canada in Canada) and sell it.
Now, here is the kicker. The copy does not have to be the exact same as the original but can vary between 80% and 125% for the active ingredient. While this variance seems huge, the actual difference is only 5% according to experts. If you are prescribed a generic for the first time and/or are needing to take that for an extended period, this won't matter. If you've been on one generic and have been stabilized or on the brand name for a long time and its supply runs out, an equal dose of another version may not work as well. This problem was explored by Dr James Aw in the National Post and on CTV News for the asthma drug Ventolin
According to Suzanne Nurse of Epilepsy Canada, "There have been an unprecedented number of drug shortages in Canada in recent years, including multiple shortages of epilepsy medications. Seventy-four percent (17 out of 23) of the drugs used to prevent seizures have been affected by shortages."
These drugs prevent seizures and, in many cases, are also used as mood stabilizers for people with bipolar disorder. I first learned of the problem from Lembi Buchanan in Victoria who is chair of the Alliance for Access to Psychiatric Medications part of the Best Medicines Coalition. Her husband is on divalproex sodium for bipolar disorder (brand name Epival) and they found out that their regular pharmacy had run out. They were able to find supplies nearby but that source is running out too.
All forms of divalproex sodium are running out and it will be months before there are supplies available. Dr Jacalyn Duffin of Queens University in Kingston, Ontario operates a website that she set up and maintains herself to deal with drug shortages and she includes a section on the impact these shortages have on people. It is her assessment that there are about 800 drugs in shortage in Canada, mostly generic. The list is available at Drug Shortages Canada which was set up by Health Canada in 2015.
The original intent of the drug reporting database was that it was to be mandatory that companies report shortages but that has not happened according to Epilepsy Canada. Conservative Health Minister, Rona Ambrose, promised that companies with shortages would be "named and shamed" but that has not happened. Companies with shortages could also be fined but, again, that has not happened.
When I first asked Health Canada about the Epival shortage, Andre Gagnon their spokesperson, replied that when shortages occur, Health Canada works with all involved to solve the problem. He added that the problem with Epival had been resolved and that the "supply is believed to be adequately managed through the allocation strategy that has been put in place." That was not completely accurate as their own database showed shortages that would not be resolved till much later in the year.
When I challenged that, he replied that "Apotex and BGP Pharma have indicated that their products are on backorder. Apotex is expecting resupply of their product, Apo-divalproex, on April 30, 2016. BGP Pharma is expecting resupply of Epival on July 22, 2016." He added that "according to information provided by the company the supply of Teva-divalproex is being made available to the Canadian market. Supply is being managed by the manufacturer. The company has indicated that recent shipments were released in February and additional supply dates are estimated for March and April."
He then reiterated that "At this point in time, supply is believed to be adequately managed through an allocation strategy that has been put in place. Health Canada will continue to closely monitor the situation."
However, Suzanne Nurse told me in an e-mail that "I strongly disagree that supply of divalproex sodium is being adequately managed. It's not remotely close to being adequately managed. Pharmacies are unable to get supply and patients are unable to get their prescriptions refilled. People who rely on this drug are at risk. Immediate action is needed to resolve this shortage."
As for Teva, she said they "revised their resupply estimates on drugshortages.ca today (March 4). I don't know if they released new product today and these are revised estimates for the next batches? Or if the resupply dates are being pushed back? From the information provided on the notification website it appears that the dates have been pushed back, since there's nothing to indicate that any inventory of Teva-Divalproex was shipped this week. This update from Teva Canada Ltd. along with the revised estimates from BGP Pharma this week for all strengths of Epival (resupply date July 22) would suggest that this situation is going to impact an even greater number of people."
Why these shortages exist at all is debatable and Dr Duffin provides 14 possible reasons on her website. She did tell me that the shortages worldwide are mostly generic and that it would make sense for name brand companies, once the patent expires, to lower their prices to the level of generics and continue to sell at that lower price rather than compete with the lower priced generics. Or, she suggested, the Canadian government should set up its own generic company (Pharmacan) to manufacture and ensure an uninterrupted supply of essential drugs.
Regardless, Dr Jane Philpott, our new Liberal Health Minister, has her work cut out for her to resolve this issue.
Follow HuffPost Canada Blogs on Facebook