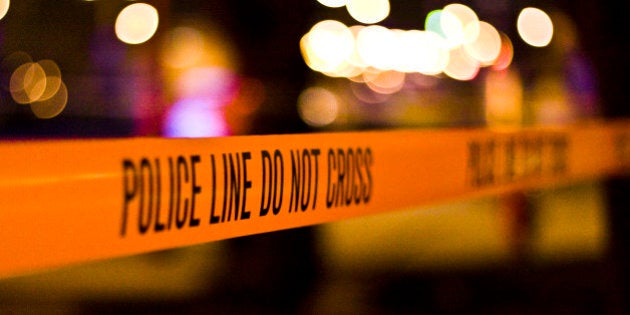 Last Spring, I mentioned the problems that a Richmond Hill, Ontario family was having with acquiring adequate service for their son with schizophrenia in one of my Huffington Post blogs. That was one of the many blogs I write on the pathetic state of care that we have for the treatment of those with serious mental illness.
Sadly, the father in this case, Bob Veltheer, was murdered on Sunday evening February 7 and, the next day, his son Jacob was arrested. Bob and his wife talked to me before I wrote the blog wanting to reveal just how badly people with serious mental illness are treated by the health system but decided to remain silent other than what I reported then.
Before I outline what I know of the care their son got, I should mention that Bob was the founding member and president of Home on the Hill, an agency set up to try to get housing for the mentally ill when their families could no longer keep them at home. I had been invited to speak at their monthly meetings a few times as had my blogging partner in another blog we share, Dr David Laing Dawson.
Last year, Jacob, who suffers from schizophrenia, was found sitting on a bus at the end of the line in Newmarket, Ontario presumably having failed to get off when it passed through Richmond Hill. He was suicidal, so the police were called and he was taken to South Lake Hospital. After a week and still suicidal, according to the family, he was discharged against the wishes of his family and that is what I reported.
Upon discharge, he ran off, as do many people with schizophrenia, and the York Regional Police went looking for him. He was found after three days and returned home only to disappear again. This time, when he was found, he was admitted to MacKenzie Health in Richmond Hill. After a brief stay, he was discharged with a community treatment order to a residence. A community treatment order is a legally binding order that the individual must accept regular medical help and medication. If they fail to abide by this, they can be returned to hospital by police.
Jacob, it seems, was too sick for the residence to cope with (but not sick enough to be in hospital) and was evicted from the residence. What should the parents do but what all parents do and that was to take him home. Just recently, the team that supervised his orders (the South Lake Assertive Community Treatment team), wanted him discharged to the care of the family doctor. His mother had just made contact with a local Richmond Hill psychiatrist and was waiting to hear back to see whether that doctor would see him.
Friday night, Bob had a meeting with a member of Home on the Hill executive at his house and I was told that Jacob was so distraught that he was pacing about the house talking to himself (or his voices or demons) in a loud voice. That Sunday night, the police allege that Jacob murdered his father.
This horrific tragedy could probably have been prevented had Jacob been kept in hospital long enough to stabilize him properly and, if that was not possible, to give him a secure place where he could live. The number of psychiatric beds in Ontario has been declining considerably over the past few decades but the total extent is not available since statistics on that can't be found. And I've tried. The most recent Ontario report released in December of 2015 called Taking Stock found that access to services varies across the province and is inconsistent.
"This is not the first preventable death, nor will it be the last unless we finally start to care"
Late last year, the brand new psychiatric hospital in Hamilton closed a ward because of budgetary problems although that hospital has 6 vice presidents, 31 directors, a medical director earning $500K a year and a CEO making $750K a year. And, as I wrote a year ago, Ontario has had 17 reports on the sad state of mental health care between 1983 and 2011 but little has been done.
This is not the first preventable death, nor will it be the last unless we finally start to care. In my book on schizophrenia, I describe a case where a family in Mississauga, Ontario desperately tried to get help for their son. They could not and he ended up killing both his parents. I met the son a couple of years ago and found him to be a very pleasant and sane individual. But that was after years in a forensic psychiatric hospital where he has been getting treatment. Imagine if his family were able to get that when they first tried.
I am not Emil Zola nor was Bob Veltheer, but I accuse the complacency of the Ontario government for his death. Government bureaucrats have been informed repeatedly both verbally and in writing about the need for accountability, program evaluation, transparency regarding mis-spending, mis-use of privacy legislation and the historical resistance to partner and collaborate with families. The Central Local Health Integration Network where Bob resided, I'm told, had recently been notified about the profound need for hospital beds by Home on the Hill.
Home on the HIll has been attempting to meet with the new Health Minister, Jane Philpott, whose constituency is near Richmond Hill but have not heard back yet.
I would like to see either a Coroner's Inquest or a Royal Commission into the circumstances that led up to this horrific event. And I would like to see Ontario finally do something other than commission studies which they then ignore.
Follow HuffPost Canada Blogs on Facebook