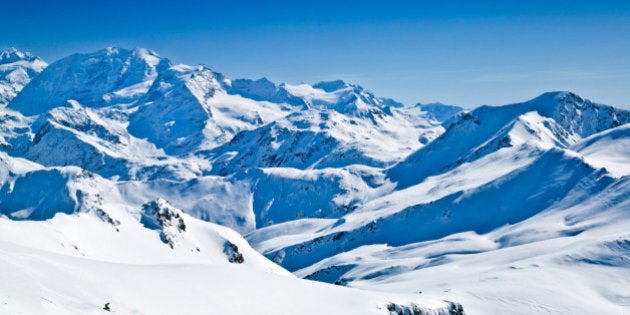 Somebody at Coors Light had a horrible, no good, very bad day last week. Several people at Rethink, a well respected Vancouver advertising agency responsible for the #BraveTheCold campaign, also likely had a sleepless night trying to put the breaks on creative that was set to launch that week, after negative publicity threatened to take over. And that doesn't even credit the hundreds of thousands spent on scripting, casting, filming and editing in the first place that became unusable. Ouch.
The first ad in the #BraveThe Cold campaign featured amateur athletes competing in a crazy toboggan race. Appealing squarely to fun loving millenials, that ad went off without a hitch in February. But the second commercial that was to have launched last week, was called into question for how it encouraged out of bounds skiing and boarding. The ad featured an illuminating blue sign that doubled as a go ahead signal for the question "are you brave enough?" The signs used in the campaign were meant to promote the brand's new temperature sensitive printed cans that feature a Coors logo turning icy blue once the can reaches optimum cold drinking temperature.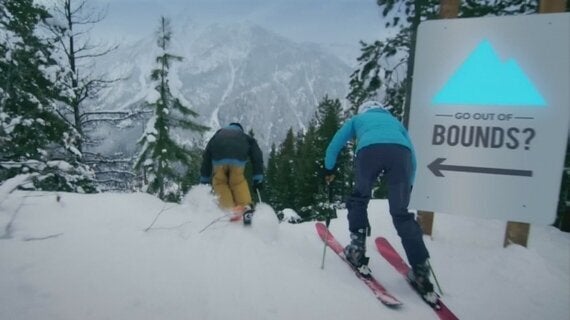 Out on the west coast of Canada, the leaked online footage of the campaign set off a firestorm of negative media with BC Search and Rescue Associations. Members hit social media in outcry, and their concerns, picked up by newspapers and TV news stations gave the story prominence. We loose people in the mountains every winter through ill advised out of bounds skiing. They die a senseless death, and often rescuers risk their own lives in an effort to save them. There's a huge financial, social and human cost.
I was initially contacted to provide comment from an expert marketing perspective, and by the time the story actually went to press, the Youtube channel previously displaying the video had been set to private. By the next morning the ad had been pulled, and by that evening Coors Light had apologized and promised to make a donation to Search and Rescue. Of course we all know that nothing ever really goes away once it has a life online, and the original ad can still be viewed by the curious here.
The lesson here is social media and traditional media can work for you and against you. Rethink, a darling of the ad industry, well known for leveraging social media and traditional media to the benefit of their clients quite simply goofed on this one. They're from Vancouver and should have known better. As I noted in one North Shore News media quote:
"It's not like they're in Toronto and they're talking about skiing out of bounds being off the back of a hill in Barrie. With Rethink being in Vancouver, it's no secret to them that when you talk 'out of bounds,' it's a sensitive issue, especially on the North Shore Mountains."
This is not the first time Coors Light, under the helm of Rethink, has fallen under the wheels of the media bus. In 2014, they made CBC's "Marketing Fails of the Year" with their "Search and Rescue" campaign, where briefcases of Coors Light where left in public spaces throughout Canadian cities, inviting people who found them to take a selfie with the case and post it to Twitter, where they would be sent a code to unlock the case of cold beer. The package at Spadina and Dundas was reported as suspicious, and caused the TTC to reroute traffic as police shut down streets during rush hour. It was a great promotional idea that didn't execute well with increased terrorism threats.
Sometimes brands invite media coverage to leverage their message further. In the age of social media and online sharing, that tactic can be a fantastic tool to harness word of mouth, mouse and mobile. But sometimes the result can be an unanticipated negative outcome. That's when it becomes important to act quickly. To their credit, Coors and Rethink handled the out of bounds skiing situation in a very professional manner. There were five key insights:
1. Research is important. Sometimes campaigns tested at the concept stage can kill cutting edge creative, but research can save the expense, grief and negative publicity if a campaign goes sideways after launch.
2. Know your market. Being from Vancouver, Rethink should have been knowledgeable that out of bounds skiing was a highly sensitive issue. Had the campaign been created in isolation on the Prairies there might have been an excuse for this lack of market awareness.
3. Act quickly when things go negative. On this front both Coors and Rethink deserves credit. They responded quickly to complaints and pulled the ad within two days.
4. Triage the messaging. Coors initially stated they hadn't wished to provoke, and then acted quickly to apologize once the ad was removed.
5. Spin the positive. Although an amount and a date when the donation will be made has yet to be confirmed, Coors has said they will donate to the Search and Rescue Association to help fund back country rescue in the future. It's a positive outcome unlikely to actually sell any beer, but a solid gesture.
Sometimes producing great creative means taking risks. Things don't always work out. But in the age of social media, online sharing, citizen reporting, and transparency that works at the speed of light, you'd better have a plan in place if things don't go as planned.
Follow HuffPost Canada Blogs on Facebook