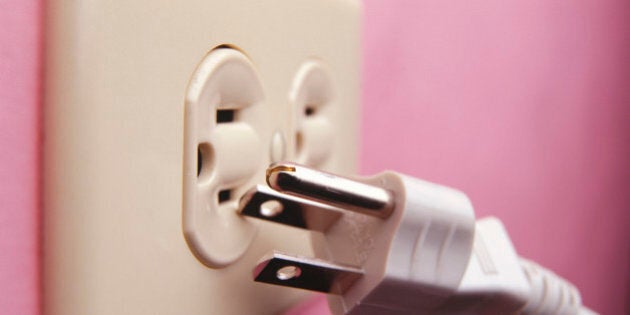 I had the great pleasure of presenting to a fabulous team last Friday for their accredited professional hours for lawyers. The Toronto Police Legal Services unit were engaged, happy, and pleased with their jobs. A telltale sign? Few were glancing regularly at their phones, there were none of the anxious tendencies we see in stressed out workforces.
This group was open to learning and they unplugged to do it. It reminded me of my early days in the workplace -- no phones or computers in the office, only people talking and learning from each other.
This group was very diverse in terms of generational make up. There was a young intern from high school, and their leadership included Boomers, one of who had just announced she was going to be a Grandmother. Yet they all listened contributed their opinions and asked solid questions.
Shane, one of the participants, asked how we motivate Millennials, as they don't seem to respond to motivation in traditional ways. He was correct, their hot buttons are different as they have not had the same experiences in life and at work as preceding generations.
Parents and teachers have played the motivation game with them to little effect. What does succeed with Millennials is inspiration. Inspiring them, rather than waving a carrot in front of them. They can obtain their own rewards, unlike their Gen X bosses who had very different workplace experiences. Millennials are the generation of instant gratification, meaning they have rarely, if ever, had to wait for anything. Motivation implies if you do this, then that will eventually happen.
It is waiting for the "payoff" that causes a gap for Millennials. They haven't really had to wait for anything as most of them grew up in the age of the Internet and 24 hour shopping and service. Because of this shift to inspiring from motivating packaged goods companies, financial planners, insurance agents and car salespeople are changing how they sell to Millennials. Look at today's advertising. It is far more inspirational. Many companies are also selling their ethics to the consumer through their philanthropic program. That is because people to people is the surprising new way to communicate.
Years ago, when Gen X and Boomers were starting out, the workweek was based on communication with others versus to others using technology. There were meetings but there was no email, no voicemail, and even no fax. People were forced to speak to each other in meetings, on the phone, and even get out of their offices to go see clients.
My friend Ross was one of these people. He was trained in the art of communication, of pronouncing the client's name correctly, asking questions and recording answers, and watching the physical responses of his listener as he spoke to ensure the message sent was the message his client received. Ross is now leading a multinational, where he has turned around the culture and re-engaged his Millennials who were leaving in droves.
How did he do this? He treated his team as if they were his clients. He listened, he asked Millennials to step away from technology and traditional meetings and to re-engage in conversation. In some cases he had to teach them the "art of conversation."
Millennials are job shifting, in most cases because they are bored. Technology has created a work environment that consists of very little interaction with others. For a generation that was trained on team learning this is killer. Think about it: we spend more time on "response tasks" than we interacting with people.
Rather than free us from the drudgery of work, technology has made us slaves to our phones and laptops.
It has taken the entry of the most technologically savvy generation in history to realize that fact and, hopefully, to change it.