 Around this time every year, many climate activists and organizers look towards the UN Climate Negotiations (UNFCCC for United Nations Framework Convention on Climate Change) and highlight the weak deals, broken promises, rising carbon emissions, and rich countries' failure to act. Again the annual talks which this time took place in Doha, Qatar ended without binding commitments to reduce fossil fuel emissions or make financial contributions to mitigation and adaptation strategies. Elsewhere, however, different Canadian bureaucrats and politicians were participating in other negotiations.
Some of these included negotiations about the Trans-Pacific Partnership and the selling of two Canadian-based energy companies to foreign companies. What do both of those negotiations have in common? They put the governance of energy resources in the hands of international trade tribunals which have no accountability to people and communities facing the real and dangerous impacts of the energy sector which includes tar sands and gas extraction.
In other words, we're being taken for a ride. Canadian bureaucrats cannot simultaneously participate at the UNFCCC to draft an international deal which requires us to reduce carbon emissions and save the world from extreme weather events, droughts, and floods, and also in negotiations which enable fossil fuel industry expansion. Or at least, they can't do it and think they can get away with it.
Particularly because whatever happens at these negotiations may not actually do what they are intended to do in order to serve people at home. The Canadian government may go to Doha and pretend it is discussing climate policies, but the same government can turn around and weaken environmental legislation at home, pass free trade policies that weaken environmental legislation, and grant corporations rights to pollute. But I shouldn't speak as if this hypothetical, because it actually happens.
The day before the negotiations began, a member of the Gidimt'en clan of the Wet'suwet'en First Nation in Northern B.C. evicted a pipeline surveyor off the clan's territory and told them to not come back. The surveyor was contracted by Apache Corporation, and two days later there were about 20 actions targeting Apache Corp. as well as investors in the Pacific Trails Pipeline that they are trying to build.
In the second week of negotiations, Indigenous leaders tried to get into the House of Commons to voice opposition to Bill C-45, a bill which would weaken environmental legislation, facilitate corporate and industrial projects that pollute water resources and allow for large-scale deforestation, and which would undermine communities' right to say "no." Some of the folks who entered into Parliament (but were stopped from actually entering the House of Commons where their voices could actually be heard) spoke briefly with Natural Resources Minister Joe Oliver, saying that they "wouldn't tolerate being ignored any longer."
BLOG CONTINUES AFTER SLIDESHOW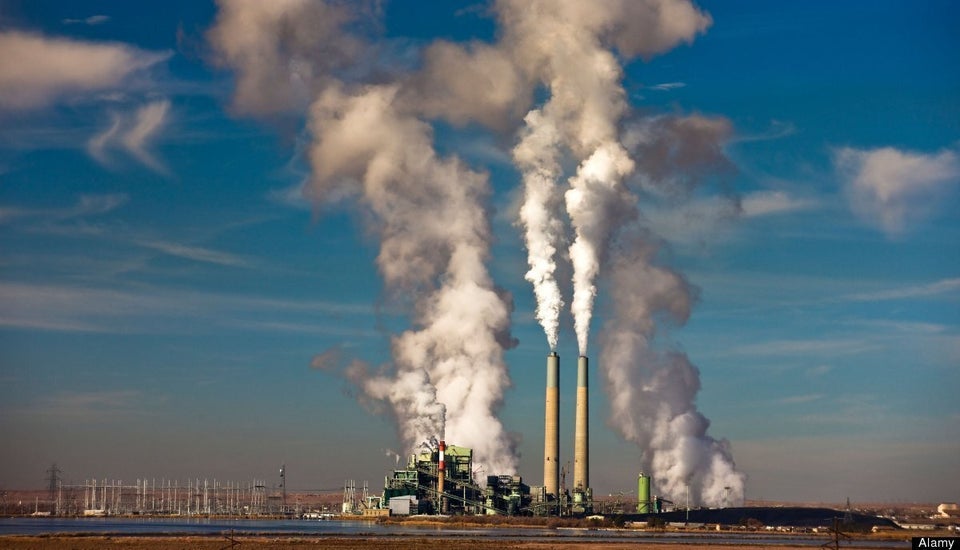 WHICH PROVINCES POLLUTE THE MOST?
Throughout the two weeks of the climate negotiations, communities along the route of the proposed Kinder Morgan Trans Mountain Pipeline attended Open Houses organized by the company in order to tell company representatives that they did not want the pipeline through their communities. The company has been treating these Open Houses as consultation sessions, hoping that they could put a check mark beside their task of consulting with communities. Members of the public, however, attended these sessions telling the company that they would not accept these as public consultations, that they demanded a formal process where they could get their concerns on the record, and that they were opposed to the pipeline. In Victoria, members of the public even took down the signs put up by the company and put up their own signs which outlined the real impacts of the Kinder Morgan pipeline which could bring up to 850,000 barrels of tar sands oil to the Burrard Inlet just outside of Vancouver.
Earlier this week, Rising Tide-Vancouver, Coast Salish Territories put out a call to action for when the Joint Review Panel comes to Vancouver for the public hearings on the Enbridge Northern Gateway Pipeline. In their callout they say "No Consent, No Pipelines" and are actively mobilizing to voice opposition to all pipelines which would be carrying dirty fossil fuels and contributing to global warming pollution.
What do the stories of the members of the Wet'suwet'en who are defending their land, the Indigenous leaders having their voices heard, and concerned community members speaking truth to Big Oil Giants have in common? They are all examples of communities fighting back and saying "no" to projects that threaten their communities. 'Tis the season, after all.
But there are more facts and figures revealed during these negotiations that give us reason to believe that maybe it is always the season.
Over the past year, Environment Minister Peter Kent has met with the fossil fuel lobby 48 times, and the second meeting in Doha was the first time Kent agreed to meet with climate NGOs while at the UN negotiations. It became public that US Ambassador to the UN, Susan Rice, has more than $1 million dollars worth of shares in each of TransAtlanta, Encana, Enbridge, Cenovus, and Imperial Oil. She also has shares in TransCanada, the same company building the Keystone XL pipeline being opposed during the climate talks by activists who barricaded themselves in segments of the pipe as it was being constructed. Another report released during the talks by the International Forum on Globalization explained how the world's two wealthiest men, the Koch brothers, have aggressively funded climate denial "science," attacked clean air laws, and lead "an epic propaganda effort by the broader fossil fuel industry."
This wealth and influence undermines a reduction in climate pollution all year-round, not just during the talks. Lobbying efforts to expand the fossil fuel industry, ongoing investments by the 1 per cent in building pipelines that are widely opposed, and corporate access to politicians and decision-makers are apparent every single day. Simultaneously, it is apparent that arginalized communities have significantly less influence to shape the outcome of these negotiations.
But what if we could change the role that wealth and political influence play on these UN negotiations? What if communities impacted by the tar sands and by fracking were the ones who had most access to decision-makers at the UNFCCC? Or what if they were the ones who were actually drafting the text? What if the people who had the most power at these negotiations were the people who had the most at stake, and were not the people with the most cash?
Then we would be facing a very different reality from the current state of these international climate negotiations.
If we want to see change from these negotiations, we need to see fundamental changes in the way decisions are actually made. The ones supposedly drafting "fair and ambitious" deals should not be the same people who profit from no deals or weak deals. This is a complete conflict of interest. Politicians and bureaucrats with connections to oil and gas profiteers are not going to reduce greenhouse gas emissions because it is in their bank accounts' best interest to pollute. Negotiators are accountable to polluters.
The inspiring part is that regardless of what happens at these negotiations, communities are organizing themselves and saying this is unacceptable. When bureaucrats and politicians return from Doha, we can make sure that we hold them accountable. We need to do that, since this December we have once again been shown that the UN climate negotiations is not where we see accountability and responsibility. If there is no international "agreement," we need to show that we demand emission reductions and expansion of the tar sands and fracking. This holiday season give the gift of climate justice. Give the gifts of solidarity, resistance, and community power. 'Tis the season.