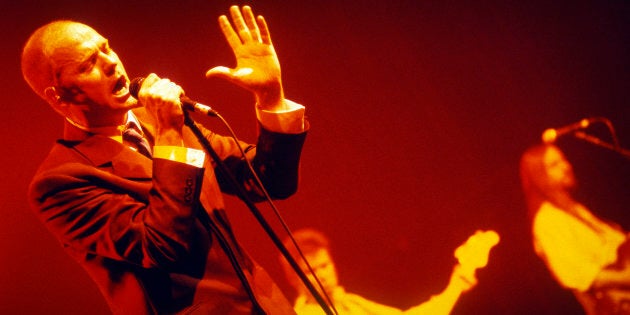 On the afternoon my mom dropped me off for the first time at Mount Allison University in September 1990, she did what parents in Hallmark commercials traditionally do. She handed me a card. Contrary to the goal of a Hallmark ad, however, I don't remember what the card's printed verse said. But I do remember what my mom wrote. Inscribed on a lone line was the single best piece of advice a parent could give her newly-turned 18-year-old as she embarked on the four-year adventure of a lifetime: "Go out there and make yourself some memories."
So, go out there and make myself some memories I did.
Following the same labelling pattern exemplified by The Smurfs, whereby a female Smurf is a Smurfette, as a freshman female at Mount Allison — located in the marshlands border town of Sackville, New Brunswick — I was a "freshette." Beanie-clad — really, they made first-year students wear beanies — freshettes on the hunt for new lifelong friendships were magnets to one another. And so it was that sisterhoods were swiftly woven from the thick thread of a shared love for dancing on speakers, sneaking into the liquor store, and swapping Club Monaco sweatshirts.
Early into our bachelor's degrees, and Tara, Dale, Fiona, Heather, Jill, and I were ready to make those memories. Sure, there was talk of the future — illusions of someday, casting a golden light — but despite the inevitable forks that lay in the roads of our distinctly separate one-day paths, for the time being, we had everything in common. The world, or at least Sackville, was our oyster and we, its pearls.
In this position, he looked devoid of a spine, and the irony was not lost on me that this is the man who would go on to be the voice of courage. Gord Downie was all spine.
On weeknights, we hung out at the all-guys' residence, Trueman House, home to older boys with monikers like Bread, Pickle, and Sprout, which today sound more the ingredients of a Whole Foods deli order than cute boys we flirted with. On weekends, we pressed our noses against the window of the student pub, until eventually we got our hands on those hot commodities known as Fake IDs. (Special thanks to Kelly P., the third-year on my rugby team who perpetually leant me hers.)
The memories gradually filled a figurative room of throw cushions — richly textured fabrics, quilted in underage hangovers, football games and semi-formals. And then, there were the bands. Oh, the bands. The soundtrack of those days was ripe with the coolness of Canadiana: Tom Cochrane told us that life is a highway. Blue Rodeo's Greg Keelor and Jim Cuddy convinced us that if we were lost, then we were lost together. The Skydiggers' Andy Maize promised he would give us everything, and with that promise he would bring us home again. But these weren't just bands playing on clunky ghetto blasters. These were fledgling legends playing the music of a country's soul, just two feet in front of us on makeshift stages barely off the ground. My 1993 Barenaked Ladies ticket stub assures me I had to cough up an entire loonie for the cost of admission. We wrapped ourselves in the music: a faithful sweater, a favourite blanket.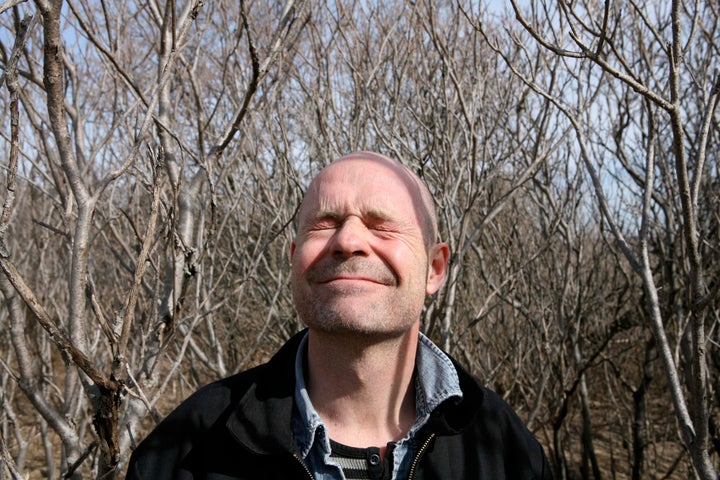 After one such show, Tara and I somehow ended up sharing a table with the band. They were cool, as all bands tend to be by the very nature of the thing. They were laid-back Labradors to our eager puppy-ness. The lead singer was called Gord.
He leaned back into his chair, elbows flopped lazily over the wooden armrests, hands dangling over the tops of his legs. In this position, he looked devoid of a spine, and the irony was not lost on me that this is the man who would go on to be the voice of courage. Gord Downie was all spine.
A year after our giddy "we're with the band" after-show drink — for Tara, a pint of draught, and for me, an embarrassingly juvenile tropikiwi cooler — when she and I were Winter Carnival co-chairs, we reached out to The Tragically Hip as potential entertainment for the festivities. Only by then, something had happened. They had "made it," as they say, and were no longer within the scope of our collegiate budget. Two years later they would be on Saturday Night Live, an institution whose famous after-parties at hip Manhattan locales would juxtapose the after-show drink we once shared. First they wowed small-town Canada, then they wowed the world.
I once borrowed a double cassette player to record a compilation that would include the song "Blow At High Dough." In an era before Google (yes, young readers, such an era existed, Google it), I went about the task of labelling the outside case by relying on my not-so-finely-tuned ear. The title — in black Sharpie — reads: "Below It Hi Doe." Misinterpreted lyrics aside, back then, Gord crystallized the unity of an experience. It didn't matter that Heather swam and Tara read Vogue and Jill recycled and Dale crunched numbers and Fiona studied Alex Colville. We had The Hip; we had Gord.
Over the years, of course, Gord crystallized the unity of a nation. We are a country that struggles to articulate what makes Canada, Canada, but we had Gord. He removed the "mute" button from our collective remote controls and turned up the volume as high as it would go. Even if — especially if — what we were hearing hurt our ears and our hearts. He was so electrifyingly Canadian. He is the passport we will never misplace.
A recent letter issued by the Downie family after his sad departure says Gord spent a lifetime "making memories." On the advice of my mother, so have I, Gord. And those memories fill a room whose walls are painted in a technicolour vibrancy that is you.
"Illusions of someday, casting a golden light.
No dress rehearsal, this is our life."