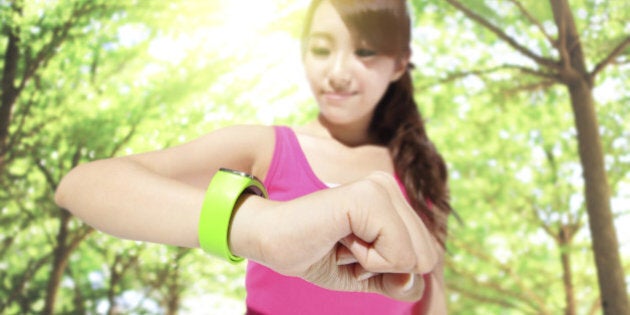 Not so many years ago the idea of monitoring blood sugar levels on your watch, checking your email via glasses, or using a winter glove to pay for a cup of coffee seemed like the impossible.
But rapid growth in the Internet of Things and innovations in wearable technology have made all those things a reality. Up to now, niche communities have been tapping into the power of the IoT to leverage wearables: athletes using Fitbits, music festival goers using wristbands for entry, and audiophiles embracing Bluetooth headphones.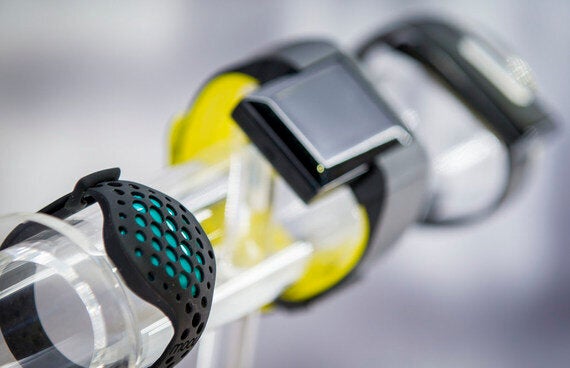 The integration of payment technology brings wearables to the masses as a mainstream phenomenon. Not everyone wants a device that will track their steps or sleep patterns, but anyone can appreciate the freedom of going walletless.
And as technology continues to advance, wearables will become an increasingly popular and important way to pay. Now, the future of payments is not in your wallet, it's in your watch, or your ring, or your sweater.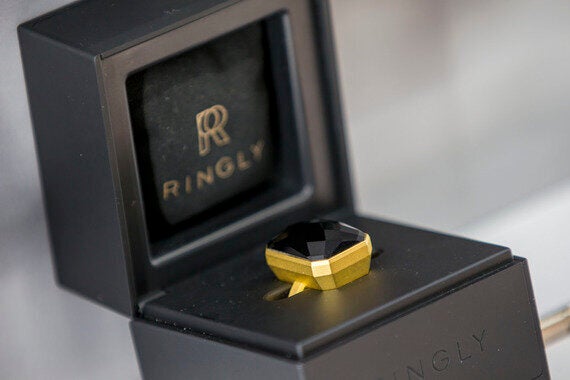 A recent Gartner forecast has predicted an 18.4 per cent increase in the sale of wearable electronic devices this year compared to 2015. From 2015 to 2017, adoption of Smartwatches alone will grow by 48 per cent, due in large part to the popularization of wearables as a lifestyle trend thanks to Apple. According to Cisco, there will be 50 billion IoT-connected devices by 2020.
The rise of both IoT and wearables has created a unique opportunity for consumers hungry for simplicity and convenience in their daily lives.
Take music lovers, for one. Largescale festivals like WayHome, Coachella, and Bonnaroo have all adopted access exclusively via wearable wristbands, effectively streamlining the entry process and cutting down on ticket scalping.
For those looking to improve their fitness, devices like the FitBit help people to track activity, number of steps and sleep patterns. Some take it even further. Specialized devices offer features specifically tailored to women. Like the Bellabeat LEAF. In addition to keeping tabs on activity and sleep patterns, it also tracks monthly menstrual cycles and fertility.
These kinds of wearables are highly useful for specific communities. But one of the biggest challenges for wearables isn't in getting consumers interested in trying them, but in continuing to use them after the novelty has worn off. The key to this problem? Offering real value so people are motivated to continue using wearables.
Payment-enabled wearables are infiltrating the mainstream and transforming the ways people to interact and transact. It's bringing wearables to the general public and will make their adoption stick because of their convenience and day-to-day functionality.
Mastercard's Commerce for Every Device Program means that any connected device can become payment-enabled by adding mobile payment hardware (NFC). This gives consumers the freedom to shop using the wearable that's most convenient to them, with the highest level of security available.
This program is part of Mastercard services that make digital payments on all devices secure for consumers, card issuers and merchants, bringing to life the vision that every device has the potential to be a commerce device. Any wearable can be payment-enabled and scaled to millions of consumers.
Imagine something as inconspicuous as a piece of jewelry that comes built-in with the ability to pay for something as small as a coffee or big as a TV. That's the vision smart jewellery company Ringly has for today's society. Another exciting direction is fashion. Designer Adam Selman has produced a prototype of two dresses, gloves, sunglasses and a handbag imbedded with microchips that can be used for payment.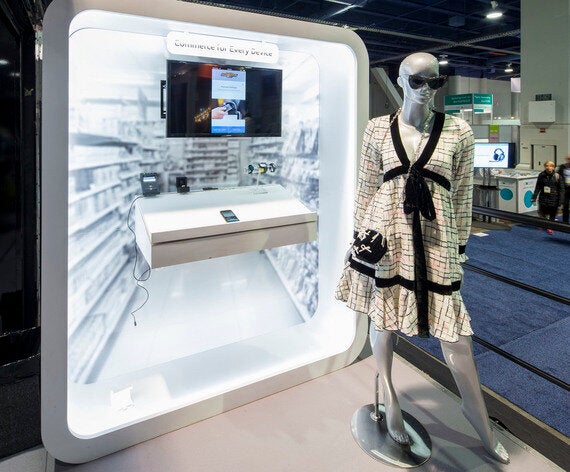 Wearable fitness device Moov acts like a personal coach by measuring motion and analyzing form throughout exercise. It even counts reps and encourages the wearer to push themselves to the next level. It has the ability to train in swimming, running, boxing, and cycling. Hard to believe it can also be used to pay for the bottle of water at the end of the workout.
These devices are disrupting the wearables industry by looking to bring even greater value to users. That's why Mastercard has partnered with their makers - to take the power and convenience of wearables and bring it to the masses in a secure way.
Individual communities have already embraced wearable devices. Adding payment enablement will push them past the tipping point to bring about an easier, more secure and more convenient way to live for all Canadians.
Jason Davies is responsible for developing the technology platforms changing the way that Canadians pay in-store and online. At MasterCard, Jason is responsible for developing emerging payment products and strategies to show leadership in payment solution convergence.
Follow HuffPost Canada Blogs on Facebook