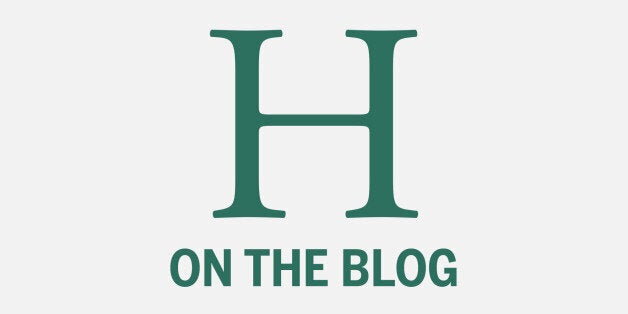 Ecology Ottawa Executive Director Graham Saul did things backwards."Most activists I know started at the grassroots level then worked their way up to the national or international levels," he says. "I've gone the other way because I'm more and more convinced we'll make a bigger difference working locally."
He began his career working with Oxfam in Mozambique before returning to North America to tackle World Bank issues in DC and then running the Canadian Climate Action Network out of Ottawa. Meeting in his Ottawa living room in 2006, he and a group of friends agreed that there needed to be a group focused on watchdogging City Hall on a range of environmental issues, and so they started Ecology Ottawa.
Right from the start, Ecology Ottawa believed in the power of people. Graham says: "Unless our city councillors felt that people were organizing around our issues, we knew we weren't going to get traction. If you don't have a significant grassroots base, all you have is ideas without a constituency."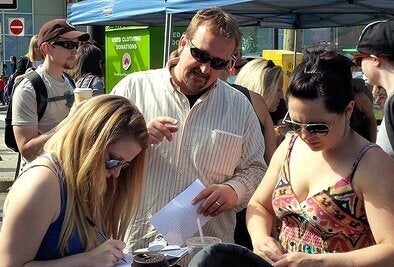 So, Ecology Ottawa set about distributing report cards on city councillors about how they voted on issues, doing petition drives, showing up at events to establish relationships, and also engaging the public in tangible ways with activities such as energy audits. Six years later, Ecology Ottawa has over 30,000 supporters on its list and has emerged as one of the best examples in Canada of a regionally-based group using organizing to successfully advance its issues.
The group recently worked with City Hall to renew its climate change plan and to pursue a "complete streets" (not just cars) agenda. Over 500 people attended the most recent Ecology Ottawa annual gala, including a full range of municipal, provincial and federal elected officials. Ecology Ottawa is proving that organizing works.
Like many groups active today, Ecology Ottawa uses petitions on timely issues to recruit supporters. It currently has one on the dumping of raw sewage into the Ottawa River, with over 10,000 signatures. The petition has been put out online, at events, and door-to-door with volunteers.
It's what happens next, though, that's important. While most groups will go back to signatories with an e-newsletter and a donation pitch, Ecology Ottawa seeks in-person engagement. Depending on circumstances, it may go back to signatories to attend a living room or community meeting to discuss what's important, or to come out for an activity like a riverbank clean-up or tree planting.
Ultimately, a true organizing model will cultivate leadership among its supporters, and Ecology Ottawa does this through its neighbourhood teams. Graham says "Historically, we started out with committees based on function such as communications, but realized that this would not create the grassroots base we needed. We had to get serious about being city-wide and not just confined to a downtown middle class constituency."
So, Ecology Ottawa began cultivating neighbourhood teams. If a supporter who has signed a petition and shown up for a community event shows signs of leadership, she or he is encouraged to either join or form a neighbourhood team based on geography. Supporters in that geography are then encouraged to engage with that neighbourhood team, and vice versa.
Unlike most groups, Ecology Ottawa has made a commitment to organize in the suburbs. Graham says, "In many ways, the suburbs are where the battle for the soul of Canada is taking place. Not only do large numbers of people live there, but they are also the most competitive areas politically. But, since our sector has not done a good job of organizing there, we risk being largely irrelevant."
In the spring, summer and fall of 2013, Ecology Ottawa made a special push to find new supporters in the suburbs of Blackburn Hamlet and Orleans. This involved having volunteers going door to door there with its sewage petition, as well as subsidizing its money canvas to break new turf there, which would bring in fewer donations than just sticking downtown. Thousands of doors were knocked on, yielding about 2,500 new supporters and 1,000 new donors.
Ecology Ottawa followed up in these areas with invitations to events -- a river cleanup, a tree planting, and living room gatherings to discuss what's important. A few dozen people participated in these events, forming a foundation to develop leadership with. Tellingly, local politicians came out to the river cleanup, showing how responsive they can be when somebody is organizing in their area.
Reflecting on Ecology Ottawa's past and future and what he would have done differently, Graham says he'd have had an earlier focus on individual donors. "We followed the traditional path towards seeking out more institutional donors," he says, "and that can reduce the incentive to have your supporters also donate."
While institutional donors like foundations could have a huge impact by helping groups invest in individual donor outreach, Graham notes that they are not usually set up that way. Grants are usually tied to more narrow program-related objectives, letting groups fend for themselves in the bigger goal of organizational sustainability.
As for the future, Graham sees the need to sharpen people's connection to their elected officials. "We need people to be more comfortable with exerting influence, connecting with decision makers, and if necessary becoming those decision makers if we're not getting anywhere."
Graham Saul will be presenting lessons on the Ecology Ottawa organizing experience at the November 28/29 CanRoots conference in Toronto.