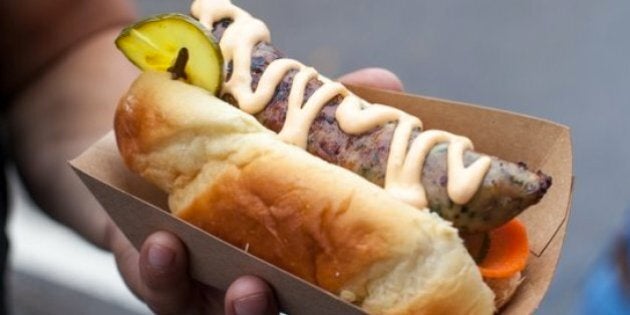 Toronto is at a crossroads with food truck culture and policy. More trucks open up, more hungry people seek out the best of the best annnnnd for some reason more and more policy continues to get in the way. Sometimes you work within one silo for too long you forget that Toronto street-food isn't the centre of the universe. I have traveled across North America and learned quite quickly that every state, province and city is at a different stage in their food-trucking.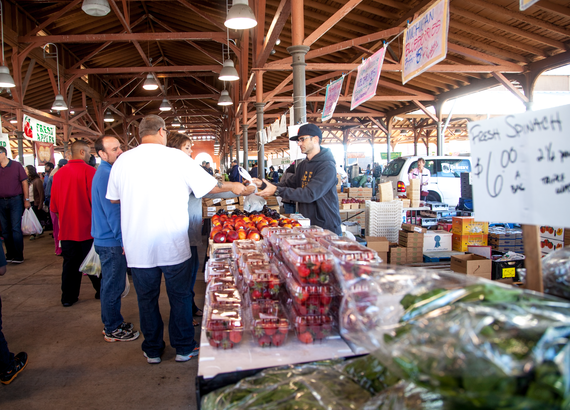 When I was told to that Detroit was on the agenda for cities being featured on Season 2 of Rebel Without A Kitchen I wasn't entirely sure how I felt about it. I mean, let's be frank, the picture painted of Detroit hasn't been the most...well let's just say positive. That said, being in Detroit, eating in Detroit and being a part of Detroit's vibrant up-and-coming street-food and art scene actually paints a very different picture of the city.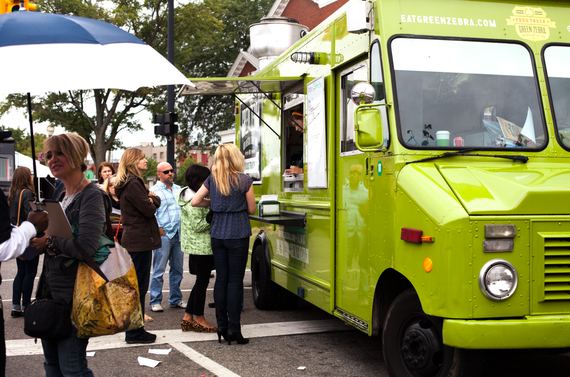 The first person I met from Detroit was, while not a food trucker, a badass pitmaster named Bubba from Lockharts BBQ. Let's just say the dude can smoke some pig. Ribs, sausage, chicken, brisket all smoked as if Texas was in your back yard, but not, because Detroit was. A former mechanic for one of the big automotive giants turned champion pitmaster, Bubba embraced the need for change and totally dominated it.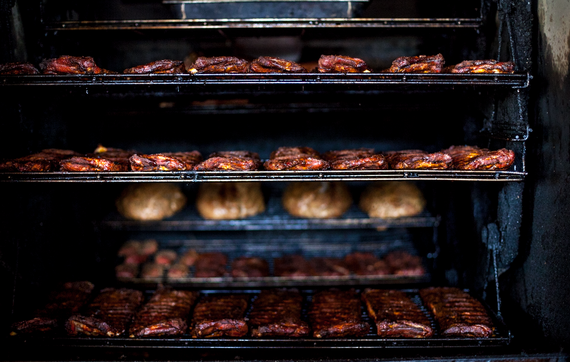 I was paired up with a local food truck while we were shooting the show to collaborate with while filming. The Corridor Sausage Company had the grindhouse food-truck and it seemed like the perfect opportunity to marry this throwback old world butchery quality sausage company and have that work with what Detroit considers their original iconic street-food the coney island dog. So I did just that, after eating off trucks and other restaurants and visiting the iconic American Coney Island hot dog shop I had come up with this idea to bring the fried chicken coney island dawg to Detroit.
Before I could cook I had to shop and I was fortunate enough to get most of my ingredients at The Eastern Farmers' Market -- one of the largest farmers' markets I had ever been to. This was not the Detroit I had pictured at all, talking pig cheeks to heritage butcher and farmer on my left, and the rarity of lemon thyme to a farmer on my right. Only a couple days in the city and immediately you can feel that something very inspiring is starting to cultivate.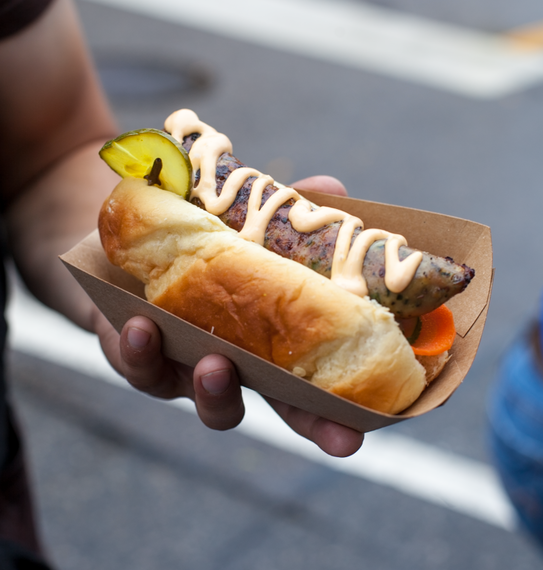 OK fine, Detroit has seen some economic downfall from a big business perspective, and as a result population has shrunk a little bit. But -- and this is a huge but -- Detroit today is an entrepreneur's paradise. Cost of living and operations are quite low and if you have an idea you believe in, there are ways to see that idea come to life in a city that is indeed looking for new life. Most people we met in Detroit were on their second, if not third, careers -- and ironically enough were either dabbling in craft beer or food. Taking a passion and turning it into a career because at this point... why not do something you love? I'm sure that during the peak of the recession going solo was incredibly risky but now as time moves on doing it yourself and taking control of the years to come actually will be the foundation of what brings Detroit back together.
While filming we took part in an event called the Do It Yourself street fair -- literally the celebration of creating your own future by your own means -- beer, music, art, jewelery, food and specifically foodtrucks. I met Dan and Lindsey, the owners of the El Guapo and Mac Shack food trucks and one very functional food-truck commissary kitchen. In my opinion, they get it. They saw the opportunity their city presented and instead of being afraid of it, they embraced it.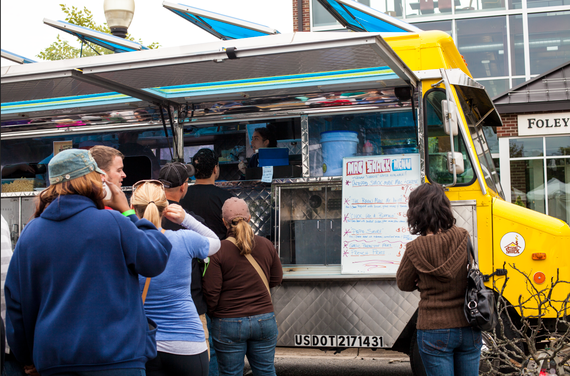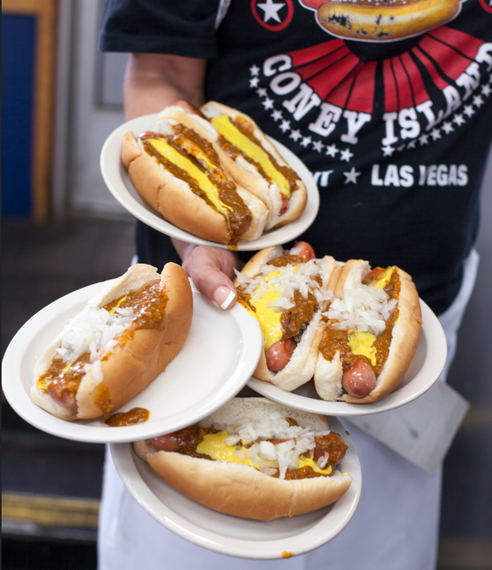 Now I'm not saying all this is possible because of food-trucks but I am saying that in a city that gave birth to the motor industry and motown music, Detroit probably isn't done bringing life to new industry.
For more on my adventures in Detroit, check out this week's episode of Rebel Without a Kitchen on Tuesdays at 9 p.m. EST on the Travel and Escape Channel