The way we shape our cities today will play a vital role in how our children live their lives.
I've always been a believer in urban living. I've always hated the idea of a long commute. When I leave work, I like to be home as fast as possible. Up until early this year, my desire to get home was always one of convenience – basically, I didn't like sitting in traffic. But, when our daughter was born, the importance of living close to work really got emphasized.
My current commute to work is about 18 minutes, perfect amount of time to listen to a Planet Money podcast. This means that before I leave for work I have time to play with our daughter and feed her. After work I have time to get home and take our daughter for a walk in the Belt Line, or over to our local butcher for some fresh food for dinner, play with her for a bit, bathe her and put her to sleep. This is a luxury that most people don't have. I have friends and staff who leave for the office before their children wake up, and get home with only enough time to put their children to sleep –- if they are lucky.
I am spending 36 minutes commuting per day, and I wouldn't want it to be a minute longer -- in fact, I'd love to get that number down to 10 minutes each way.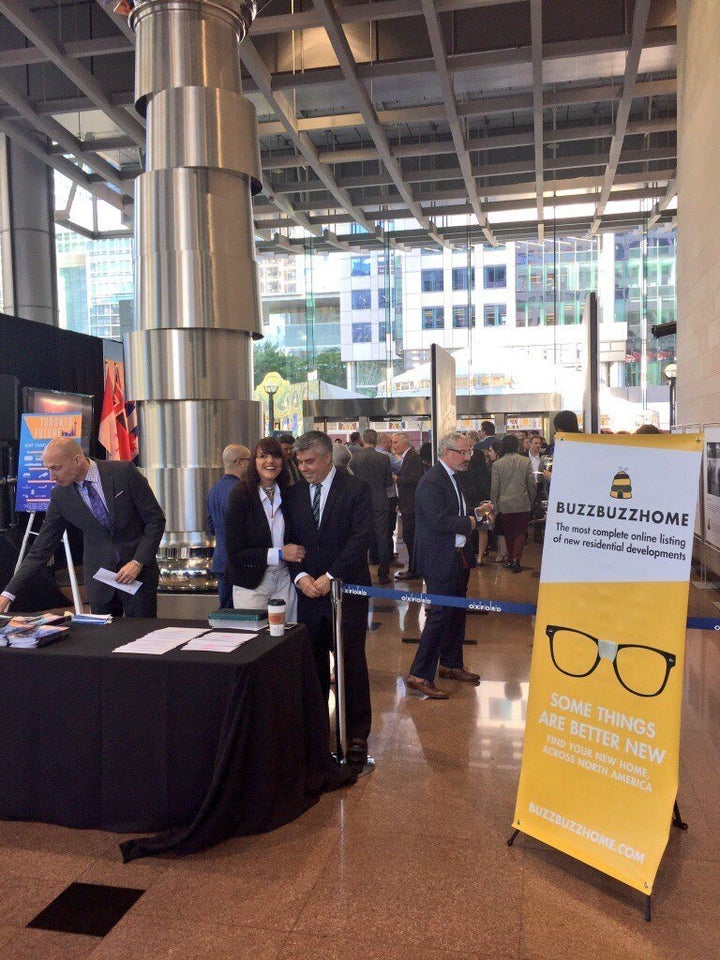 At this event, Toronto's Chief Planner Jennifer Keesmaat gave an excellent speech, focusing on building livable and dense cities, where people can walk or bike to work, and live in urban settings. One thing she said that really caught my attention was, "The old city embraced cars, but the new city recognizes new ways to move people." Keesmaat then went on to talk about an interview she did with Adrian Crook from Vancouver who lives in a ~1,000 square foot condo with his five children, and how incredible of a live he has built for his children. She obviously gets it.
I spent most of my evening chatting about urban design with the principal of Audax Architecture, Gianpiero Pugliese. He coined the phrase "Medieval Modern," which basically describes taking a look at the built form of medieval cities, and bringing those densities and patterns into the modern world. We talked about the joys of walking out of your front door, and immediately being able to get your household necessities, groceries, fresh food, and a vibrant life. It's more than just building dense in the core, like CityPlace -– it is about the lifestyle. He gets it.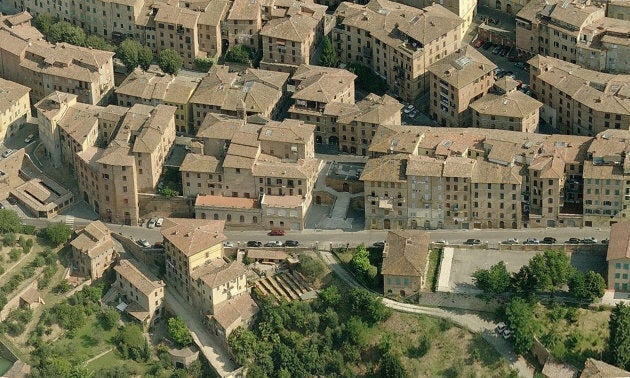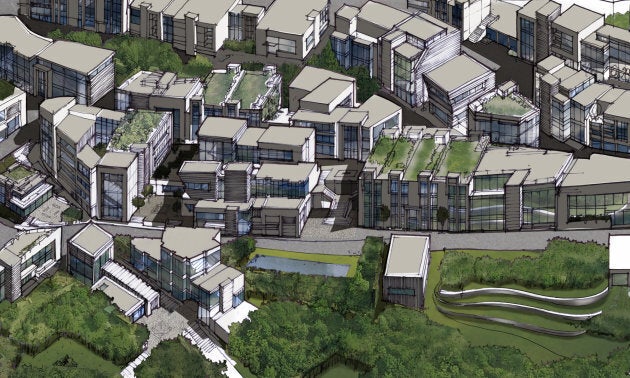 But, do builders and developers, the people who are literally building the future, "get it"? I think some do, especially with regards to mid-rise buildings. But, I also think that most are missing the mark, and just building for revenue today.
Hopefully, for our children, the ideologies of people like Jennifer Keesmaat and Gianpiero Pugliese will spread, and our children and our children's children and our children's children's children, will have the ability to live in incredible and vibrant spaces with incredible public realms.
Follow HuffPost Canada Blogs on Facebook