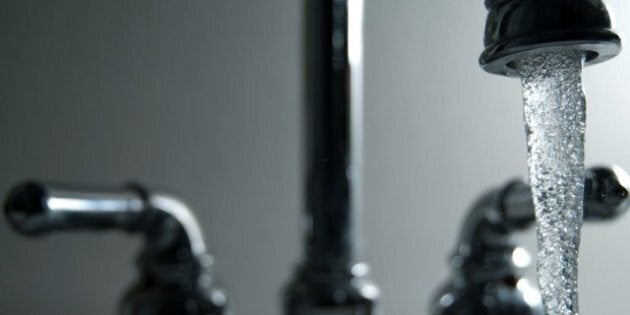 Canadian officials are in Brussels this week in what may be the final round of a sweeping new Canada-European Union trade deal that puts our water at risk. Your provincial premiers are doing little to stop them but that can and must change.
Like the forced water privatizations in the European Commission's bailout packages for financially troubled EU member states, the Canada-EU Comprehensive Economic and Trade Agreement (CETA) would lock in a failed private model for water delivery and treatment. It would do this against the desires of Canadians and Europeans who are overwhelmingly opposed to private water.
The CETA proposals we've seen would also make it almost impossible for Canadian or European governments at any level to reverse privatizations when things go wrong, which they so often do. Investment protections in CETA, much like the standalone investment pact Harper just inked with China, will let private water companies enforce their right to profit through multi-million dollar lawsuits outside of Canadian courts.
Where we once expected the pressure to liberalize, or open up water services fully to private sector competition, to come from the EU and large European water companies, it's now clear that Canada is equally to blame.
Leaked CETA documents and briefings from Canadian negotiators tell us the provinces are not asking to exclude water services or other municipally delivered public services from their investment commitments to the EU. European member states, on the other hand, want to preserve the EU's blanket exemption for public services.
Canada's negotiators say the EU exemption is too vague, even though it provides a much stronger defence against trade and investment challenges. As such, they are proposing only to protect existing public water monopolies, and to insert a throwaway line saying nothing in CETA shall be interpreted to force a community to privatize.
But once a municipality goes private, as the Harper government is encouraging our cities to do through public-private partnership (P3) funding conditions, there will be no going back if CETA is signed and ratified in its current form. This P3 hoop our cities must jump through is the Harper equivalent of the European Commission's austerity budgets.
Liberalizing and privatizing water services is a longstanding goal of the European Commission but it is fiercely opposed by the public and many member states. Just this week the Council of Canadians signed a European civil society letter to the Commission asking that it "withdraws its demands and refrains from any further pressure to impose water privatization conditionalities on Greece, Portugal and any other EU member state."
The Commission's crusade goes against the growing trend against privatization in Europe and around the world. Paris and many other cities have recently remunicipalized their once private water services due to bad experiences, from poor service to price overruns to accusations of collusion among the largest water companies. In 2004, the Dutch government passed a law banning private sector provision of water supply, and the Italian Constitutional Court has ruled that any future legislation attempting to privatize public services would be unconstitutional.
Gabriella Zanzanaini of Food & Water Europe says the ongoing push to privatize "really demonstrates how the Commission has lost touch with reality... Their ideological arguments are not based on substantiated facts and goes to the extreme of ignoring the democratic will of the people."
It sounds familiar, doesn't it? We think the Harper government and the provinces are also ignoring the will of the people by putting public water systems at risk in the CETA negotiations.
We have a new legal opinion by the Canadian Environmental Law Association on the difference between Canada's existing trade commitments on water and those expected of us in CETA. It shows that the federal government is misleading us and the provinces on what needs to be done to fully protect water.
We have begun to share the CELA opinion with provincial negotiators and trade ministers. It urges them to reserve "the right to adopt or maintain any measure at any level of government with respect to services relating to the collection, purification and distribution of water to household, industrial, commercial or other users, including the provision of drinking water, and water management, and waste water management."
In the absence of a strong, general exemption for public services, only this strong language will protect the right of our cities and provinces to reverse failed privatizations. Only a strong reservation will protect the right of municipalities to maintain, strengthen and properly regulate water and other local services, without fear of costly, secretive investment disputes.
It's time we started thinking about CETA as another tool, alongside austerity budgets in Europe, to help corporations privatize our water services. We should take courage from European water warriors who have successfully fought off the Commission's water privatization agenda. But let's do it quickly before CETA is signed or risk undermining their project and our own right to protect and improve our cherished public water services.