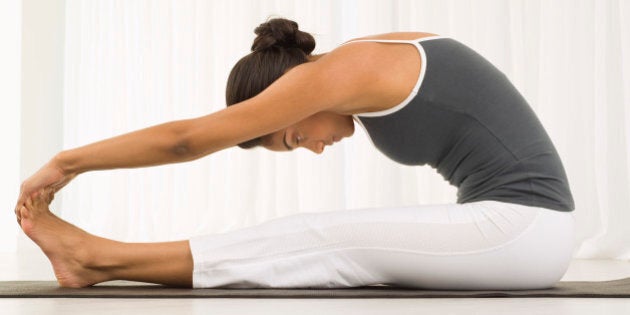 Most Canadians have taken steps to prepare for their retirement, but ironically, the vast majority of Canadians have not spent much time or effort investing in the most important asset that will help them live comfortably through their golden years...their health.
There is ample evidence that Canadians are too sedentary. According to Statistics Canada research, 69 per cent of men and 68 per cent of women are inactive for the majority of waking hours. Both men and women are sitting for almost 10 hours a day!
I have always been active and have enjoyed exercise all my life. Recently, I celebrated my 50th birthday by running the Disney Marathon. I've been a licensed physiotherapist for 27 years and worked in the fitness industry for 33 years, as a Group Exercise instructor and vice president with GoodLife Fitness (www.goodlifefitness.com) and the education director with Canadian Fitness Professionals. Fitness is my passion.
My twin sister, Pauline, however, was never quite as active when we were growing up. This has continued into her adult life. Recently she said to me something that I have heard from countless patients and gym members, "If had known I would have to deal with this much pain and discomfort as I grew older, I would have started to exercise years ago."
My sister recently adopted a regular exercise routine and I'm confident she will enjoy its health and lifestyle benefits the rest of her life. That's the beauty of investing in your health, even starting at 50. What you do now will have a positive impact on the length, and most importantly, the quality of your life moving forward.
So how should a baby boomer invest in their health? Here are the most important areas of focus, in no particular order, so that you will enjoy a long, healthy, happy and energetic life.
Aerobic (a.k.a. cardio) training:
Types of exercises: Brisk walking, jogging, running, cycling, swimming, stair climbing, group (aerobic) fitness classes: NEWBODY, Les Mills BODYATTACK and RPM and dance classes (Les Mills SH"BAM, Zumba) to name a few.
These exercises involve a moderate to intense period of aerobic activity followed by an active recovery designed to raise and then lower your heart rate, mimicking how your heart beat fluctuates daily or under more extreme "fight or flight' circumstances. Knowing your heart rate is important, but when it comes to the pace of aerobic exercise it's more important to know how hard you're working. I recommend using the 'level of perceived exertion' or Borges Scale of Exertion, to ensure you reach a level of 13 to 15 at the peak of your exercise.
Duration: I recommend 10 to 30 minutes of moderate to intense aerobic exercise, five times per week (a total of 150 minutes).
Benefits: You will reduce your risk of heart disease and be able to manage your weight. Exercise will also help manage stress and maintain or improve cognitive function all the while decreasing the risk of mental illness and disease, such as depression, dementia and Alzheimer's.
Strength (a.k.a. Resistance) training:
Types of exercises: Weight training (free weights, strength training machines, resistance bands and group strength training classes).
Strength training can be intimidating for someone just starting out. I highly recommend a strength training circuit like GoodLife Fitness' Fit Fix as you'll get a total body workout that is safe and effective.
Personal trainers are also an excellent resource, as well as strength training classes like Les Mills BODYPUMP and CXWORX. Both personal training and classes provide instruction and coaching as well as a motivating environment.
Once you feel knowledgeable and comfortable it's VERY important to begin to incorporate free weights and full body movements, like dead lifts, squats, lunges and push-ups into your exercise routine because these mimic everyday life. Learning to perform these 'functional' moves safely is important to prevent injury.
Frequency: Two to three times per week, doing eight to 10 different exercises. Repeat each exercise at least 12 to 15 times.
Benefits: You will maintain muscle strength and bone density (which diminishes significantly after the age of 50 without training). Strength training helps prevent injuries, and protects or even improves posture. These factors can become an issue if you don't take positive steps to prevent them.
Stretching (a.k.a. flexibility) training:
Types of exercise: Foam rolling, yoga, static stretching and range of motion exercise (Tai Chi)
How much: You have to find a way to stretch every day, even if it's only for a few minutes at a time. Stretching is the most portable form of exercise. For example you can stand up and briefly stretch at your desk, in line at the grocery store and even while watching your kids soccer game. It is highly recommended that you not stretch your spine into a forward flexion position within the first hour of waking up or before a workout, but thereafter there are really no restrictions.
Benefits: This type of exercise helps with stress management, injury prevention, maintaining flexibility, improving and maintaining balance.
Nutrition and sleep: The two unsung heroes of wellness.
A healthy routine must include sensible eating and sleeping. Canada's Food Guide is a good place to learn about nutrient rich foods and healthy serving sizes. I would recommend 10+ servings of bright, colourful vegetables and fruit (more veggies than fruit), and lean, clean sources of protein at every meal starting with breakfast. You should have three healthy, small-sized meals plus two to three small, healthy snacks every day.
When it comes to sleep I always believe that the quality is better than the quantity. But less than seven or eight hours of sleep each night is not enough to repair and rejuvenate the body. Nutrition and sleep work hand-in-hand to preserve the body from the natural aging process and the demands of life.
Most people will over-estimate their physical activity and under-estimate their calorie consumption. So, just like managing your investments and wealth, you should track your daily activity (exercise), and create a journal to track food intake and sleep. We've heard it said, "If you can't measure it, you can't manage it."
You only live one life. You only get one body. So take responsibility for the quality and quantity of your life by boosting your physical activity, eating better and sleeping more. It's never too late to build healthier habits into your daily routine, and believe me, the results are life changing.
Maureen (Mo) Hagan is licensed physiotherapist, director of education for canfitpro, a vice president at GoodLife Fitness, author, and an international award-winning group fitness instructor and program director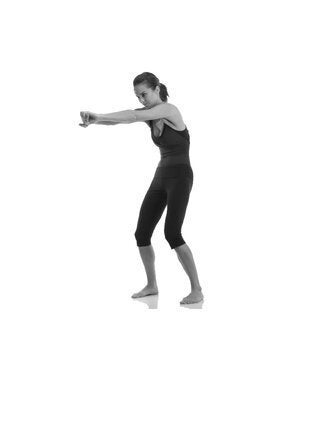 Stretching And Flexibility Exercises