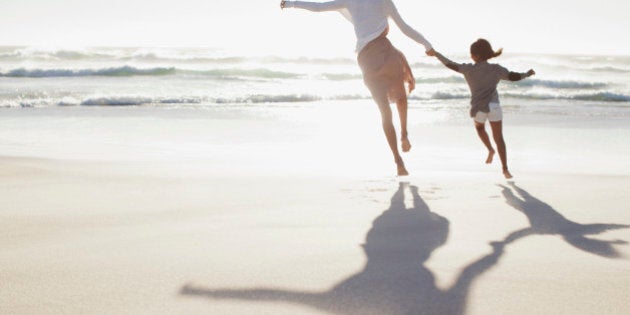 Mother's Day is a day where we can show that extra bit of appreciation for our moms and everything they do. When we say thank you to our moms, it's so easy to recall the numerous times our mothers stayed up late with us when we were sick, or picked us up from hundreds of team practices or music recitals. I'm not saying dads don't do this, too, but you have your own day later in the year -- let's focus on the women in our lives today.
What may not be as easy to recognize is the substantial yet subtle role mothers play in modeling healthy habits for their kids. Most mothers help their children build a healthy lifestyle using those magic motherly negotiating skills.
Take my mom, for example. My mom was a great role model -- especially when it came to physical activity, eating healthy and thinking positively. She would help "feed" me with optimism and encouragement, even though she was strict at times about rules and household chores.
Growing up I can recall my mother insisting that my siblings and I eat breakfast and dinner at home as a family. This meant we would see how my mother prepared the meals to show us how those healthy meals were created. She also rewarded me and my siblings with an extra 30 minutes tacked on to our bedtime if we were outside playing versus sitting on the couch watching television.
I have to say this was one of the best negotiating tactics my mother ever used. I would stay outside and run around with my friends as long as I possibly could. (I might have even gotten grounded a couple of times because I stretched that extra time' a little too far '- "Come on mom, just one more game/lap/point/jump!" was essentially my catchphrase growing up.)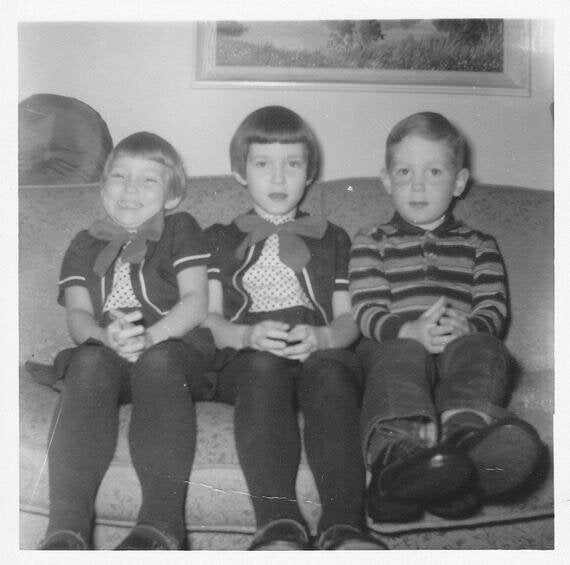 Look at those three crazy munchkins -- I can only imagine how hard my mom had to work to get us to sit still for this picture.
Not only is it important for mothers to talk the talk and help instill these values into their children, but they need to be prepared to walk the walk. In order to lead by example, moms need to learn how to make time for themselves. Many mothers are so busy taking care of their family they neglect their own well-being. In order to be at your best in every aspect of life, you need to invest in yourself first!
There are a few key factors I often hear from busy moms who say they can't make it to the gym, even if they'd like to. The top reasons are they don't have the time due to a busy schedule, they don't know what they're doing or they're intimidated by the thought of lifting weights. Believe it or not, these reasons are actually popular amongst most people, not just moms.
According to a recent survey done by GoodLife Fitness and ParticipACTION, four out of 10 Canadians are intimidated to go to the gym and nearly two of those four (19 per cent) find the experience to be very intimidating. For those who are new to the gym or are thinking about going but are feeling the familiar tinge of intimidation, I have some advice to help get you through it.
Start out by going to a Group Fitness Class.
Fitness Classes is amazing because you are in the camaraderie of a group setting while being instructed move-by-move what to do. There are options for all fitness levels and you can pick a class that caters to your individual taste. There are classes like yoga that focus on mind and body connection, classes that focus on strength training like BODYPUMP and even classes tailored specifically for women and their bodies like NEWBODY. It's a social experience that's meant to be fun and friendly. And it's great because it is workout is planned out for you and it effectively maximizes your time.
Strength training for women.
Time and time again I have heard women say they don't want to weight train because they don't want to bulk up. Research tells us that women who don't strength train lose about five pounds of muscle every decade of adult life. That leads to a lower metabolism and a gradual increase in fat weight (about 15 pounds per decade), as well as a less fit, firm and attractive appearance. So, in most cases, the added muscle simply replaces the muscle previously lost through lack of use. And women who start strength training typically lose twice as much fat as they gain muscle.
Consider investing in a Personal Trainer
We make investments to have our cars checked regularly or pay large sums of money to ensure we have straight teeth (whether for cosmetic or medical reasons) -- so why wouldn't we consider investing in our bodies, too? For those who are new to the gym or for those who are short on time a certified and educated personal trainer is a great option where you can learn the foundations of fitness in a safe and effective manner. A trainer can also teach you the basic primal movements that will set you up for long-term success and give you the confidence you may be lacking. I highly suggest this if you're feeling some intimidation. For me, personal training sessions are a way to ensure I get into the gym and do my weights and not waste time. Personally working with a personal trainer is one of the best decisions I've made and the payoffs have been extraordinary.
There are endless mental benefits of exercise.
Getting exercise, whether it be your own routine or participating in a class, creates a number of benefits. It's a stress release. It provides an escape and gives you a mental break. Any busy person, especially a busy mom, with so much on the go can appreciate that. So no matter if it's going for a walk, connecting with a local charitable run, taking the kids out for a bike ride or getting to the gym, get that physical activity in. I assure you the quality of life you live will be that much more enjoyable and rewarding.
So, moms, I urge you to invest a minimum of 20 to 30 minutes a day for yourself to get that much-needed exercise. It will restore your energy, boost your confidence and will have you feeling fabulous. This will shine through and you'll be able to be the best mom you can be. Beauty comes from the inside out and when you're feeling healthy and happy your radiance will positively affect all aspects of your life.
So once again, I would like to say thank you, mom, for taking care of yourself and for showing Pauline, Michael and me how to enjoy a happy and healthy life.
Follow HuffPost Canada Blogs on Facebook