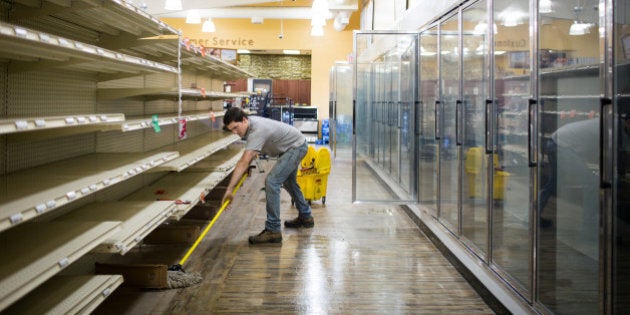 Ellen Thrasher from the U.S. Small Business Administration said it best: "A small business is part of the heartbeat of the larger community." That heartbeat becomes thunderous when a community is faced with crisis.
During Small Business Week, it seems an appropriate time to praise small businesses across the country and to share lessons learned from a community's experience as we recover from the largest insured disaster in Canadian history.
Small businesses create jobs, employ our friends and neighbours and provide the services and supports that help us through our daily lives. The impact of these businesses at the local level is profound.
I know this to be true right at home in the Regional Municipality of Wood Buffalo in northeast Alberta. Our 10 communities -- including Fort McMurray -- have a long history of entrepreneurship and innovation dating back to the fur trade in the late 1700s. Not long after the Hudson Bay Company established Fort McMurray as a fur trading post in 1870, word began to spread about the potential oil reserves that might exist in the region, which led to a few attempts to make the oilsands commercially viable. It wasn't until the late 1960s that oilsands development would truly begin.
Along with development came the small businesses that really gave us life -- the drug store, a print shop, restaurants, grocery and clothing stores, maintenance companies, builders, and the trades, to name a few. Over time we grew from a small town of 2,000 to a major Alberta city of nearly 90,000 -- and a national economic force. Along the way small business ensured our major industries were supported and that the goods and services our community needed to thrive were available.
While the oilsands has a major economic impact in the region, it's our local businesses that truly make it home.
And it was small businesses that didn't miss a beat in our emergency response supply chain from the moment we evacuated on May 3 -- addressing critical needs such as food and fuel to shelter and debris removal. This continues to this day in our ongoing recovery efforts.
Still, we are ever mindful that local businesses need support from our citizens to ensure their stability and longevity. In Wood Buffalo, we have always taken pride in our resiliency, which partly comes from our cyclical economic history.
Our small business story is one of many across the country.
When the price of oil dropped last year to lows not seen in 20 years, the impact was felt throughout the region. Businesses scaled back, jobs were lost and people had a hard time getting by. And when wildfires tore through the region in May, our small business community took another major hit. The fire forced the evacuation of our 90,000 residents and destroyed more than 2,400 homes and buildings. It would be weeks before many businesses could assess the damage and losses to their operations after being forced to leave.
There are 3,900 small businesses operating in Wood Buffalo and 97 per cent of them said the fire affected their businesses.* Many are dealing with employees who didn't return to Fort McMurray because they lost homes, and in some cases the business owners lost their homes too.
Partners such as the Government of Alberta, the Canadian Red Cross and the Fort McMurray Chamber of Commerce -- just to name a few -- however recognize the value of small business to a community's heartbeat and have been instrumental in helping sustain them.
To that end, we have also created a Business and Economic Recovery Plan to accelerate business and economic recovery in the region.
Our small business story is one of many across the country. This Small Business Week, whether you find yourself in Gander, Newfoundland or in a suburb of Toronto, consider how the small businesses in your community contribute to make it home.
More importantly, from buying your coffee to booking a local contractor, let the thunderous heartbeat of the small business community in the Regional Municipality of Wood Buffalo resonate with you every day of the year.
*According to the 2016 Business Hotline Survey conducted by Regional Municipality of Wood Buffalo's Business Recovery Hotline
Follow HuffPost Canada Blogs on Facebook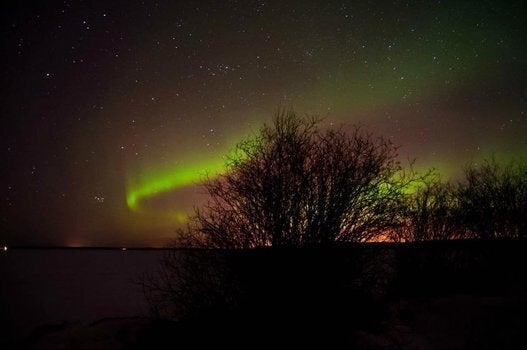 Fort McMurray Photos From Locals