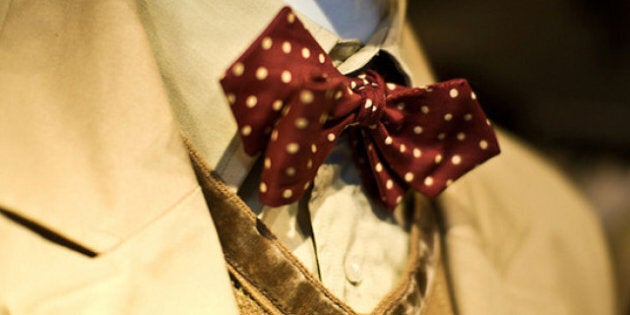 Men tend to be timid and shy when it comes to fashion and trends. Often, we see men stick to their comfort zone: cargo shorts, V-neck T-shirts and flip-flops. While there isn't anything wrong with this combo, life is too short to be stuck in a vicious fashion snoozefest. Spring is a great season to try new things. Here are few trends you might want to slip into this season.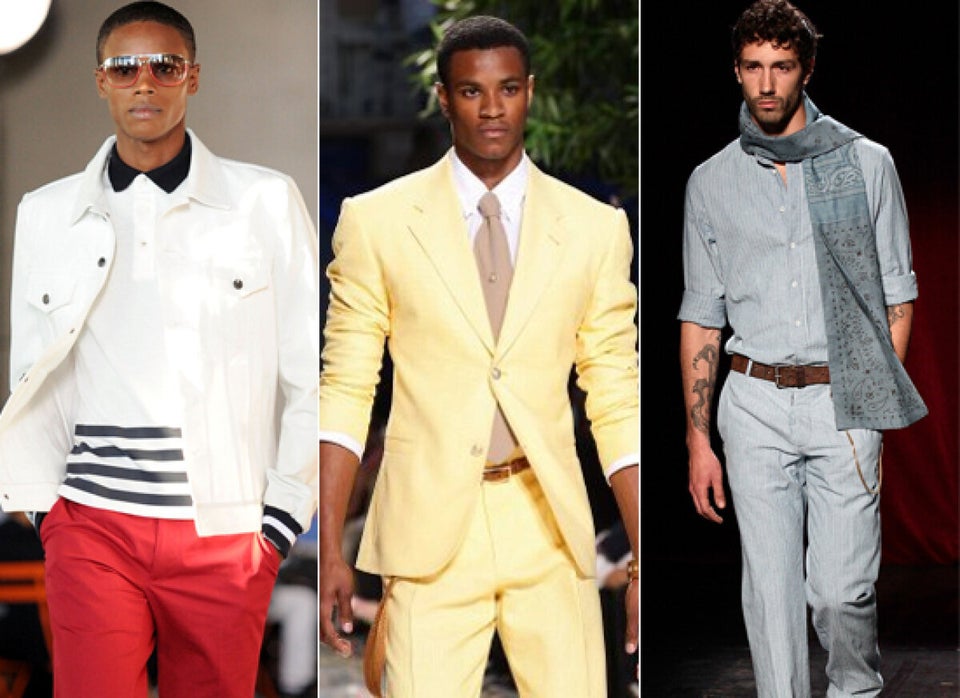 While denim isn't foreign in our wardrobe, it has been reworked season after season, reassuring its spot as the ultimate staple piece in everyone's wardrobe.
Domenico and Stefano (of Dolce & Gabbana) merged denim and foulard silk together and opted for a distressed and washed-out look, while Acne kept their denim clean and minimal with very limited detailing.
However, if you do not plan on investing on new light-washed denim jeans or that of D&G's denim and silk hybrid, your current denim collection might just work. It all comes down to styling. Cuffing your jeans and wearing them with a nice pair of sandals and/or ribbon belt might just do the trick.
Last spring, we witnessed an explosion of primary colours on the runway and on the street. This year, pastel is taking over. Either colour-blocked or monotone, pastel colours are your best bet this season.
Pastel colours are easy on the eye and warm to look at. Since they are considered light and forgiving in the colour family, pastels can be easily worn with stronger colours to create dynamic without clashing in an ensemble.
Bright coloured pants/jeans
Often taken for granted, pants can be a great statement piece in an outfit. The trick is to pair them with the most basic items in your closet (that's what those white T-shirts are for). When hesitant, keep the whole look as clean and simple as possible.
Bright and colourful pants are ideally worn with tones in the light, neutral colour family such as taupe, beige, ivory, light grey, and white. Avoid wearing brightly coloured pants with black, as it creates a very strong and heavy contrast; navy blue and light grey are great alternatives -- or better yet, you can go topless as Canadian duo, Dean and Dan Caten of Dsquared, suggest.
Nothing says spring/summer more than bold patterns and colourful prints. While you settle with dark solid colours and classic patterns during fall/winter, it's nice to let loose and be a little playful with prints and patterns during the spring. Polka dots, plaid, paisley, floral and stripes are just a few of many other patterns and prints you can experiment with. Try them on and give it an honest evaluation. You'll never know unless you try. Patterns and prints can look overwhelming on a hanger or on display, but when they're on and styled up, they're just as easy as working with solid colours.
Accessories are the cherry on top of an outfit. Do not underestimate what they can do, as they add interest, personality and character to a look. They also separate you from a bunch of accessory-allergic men who thinks it's unmanly to slip a paisley pocket square into your blazer. Sunglasses, ties, hats, watches, and bags -- the options are endless. Use them to create an accent, or just to spice up your look a bit. Most importantly, have fun with it.