Over the holidays, I started writing a year-end blog post; I decided to scrap it. It felt like a whiny "first-world, white girl problems" dump of depression and that's not my style. Don't get me wrong, 2013 was a roller coaster year including: a breakup, a new job, family loss, new friends, flames and stumbles. And it was going to conclude on a positive note, but even that sounded like the cliché ending of a valedictorian speech. I'm glad I waited because I've officially shelved my negativity and it all started with an idea that sparked over dinner with friends.
The idea, the equation and the catalyst
Expressing my recent distaste for being single, my friend shared her secret to healing the wounds of a long-term relationship that ended. After months of feeling down, she decided to pick herself up and embark on what she branded, "The year of fun." The idea was seeded. The formula breaks down into a simple equation: open-minded attitude + thirst for adventure = year of fun. In other words, experiment -- be open to any invitation, trip, opportunity, new hobby, person or situation... you get the gist. The catalyst: she said it was one of the best years of her life. My eyes were opened and so, my educational journey began.
It's been a number of years since I've been single and it's easy to forget how it all works. My MO right now, aligned with the "year of fun" equation is to be open to invitations. So far there's been a swing and a miss. The swing: I went on a date with a guy who found my cell phone and asked me out after he returned it to me. If this had legs it would be a stellar example of a "meet-cute" for all you film buffs, or anyone who has seen The Holiday. The date was good -- we had a couple of drinks, good conversation, but no chemistry, like two electrons lacking a connection. Looks like it's back to the drawing board with further testing required.
The miss was a different story. My friend wanted to set me up with a guy who seemed good on paper. He texted me one night and we exchanged a few messages (sidebar -- whatever happened to picking up the phone and calling a girl?). He asked me to add him to Facebook, so against my better judgment, I did. The conversation subsided and he never asked me out. I believe I'm an attractive person and my friends insist that it was not a result of him seeing my photos, but how can you not think that? My ego was slightly bruised. Oh the sulfuric scent of singlehood. These initial dates have not detracted me however; this is all part of the science of the year of fun -- trial and error.
Experiment #2: flying solo... literally
I decided to take my first solo trip ever to the land down under, Australia. I hypothesized that it would be awesome and it was. Aside from the horrific sunburn I received on my first day (which looked like I had adhered waxing strips to random parts of my body), this trip was one for the books. Sydney was a laid-back metropolitan city and a postcard picture at every turn. You could spend a week touring the different neighbourhoods -- my favourites included: Bondi for laid back beach time, Surry Hills a quirky area with artsy flair, Watson's Bay the best view of Sydney and the Rocks -- populated with great restaurants and adorned with older architecture.
I would definitely suggest heading up to the Sunshine Coast for a few days and chilling on the beach in Noosa. Take a day trip off-roading on Fraser Island or jump out of a plane in the hippy town of Byron Bay (editor's note -- the pro I was attached to said he'd never heard someone scream so loud, for so long). This experiment was a success, with top grades to my lab partners: my fabulous host and friend Melissa and her group of incredibly fun mates.
Experiment #3 ... more travel, politics and scotch?
What's next? Two bachelorettes, one in Austin and one in Vegas... oh boy... a trip to Minnesota to visit my little brother at school and Montreal for my friend's wedding (being a student of this kind of science is getting expensive). I was also invited to get involved in politics and I'm going to do it. In the year of fun you say YES to new things and it's a great opportunity to try something completely different. I also bought a record player for the vinyl's that I started collecting. I think Sundays will be for listening to music and drinking a nice glass of scotch.
This is a science that I actually like studying and so far, the equation is working in my favour. I can't help but think, when in life are you truly able to do whatever you want? And so, I'm grabbing my beaker by the meniscus and I'm going to keep wafting the fun in my direction.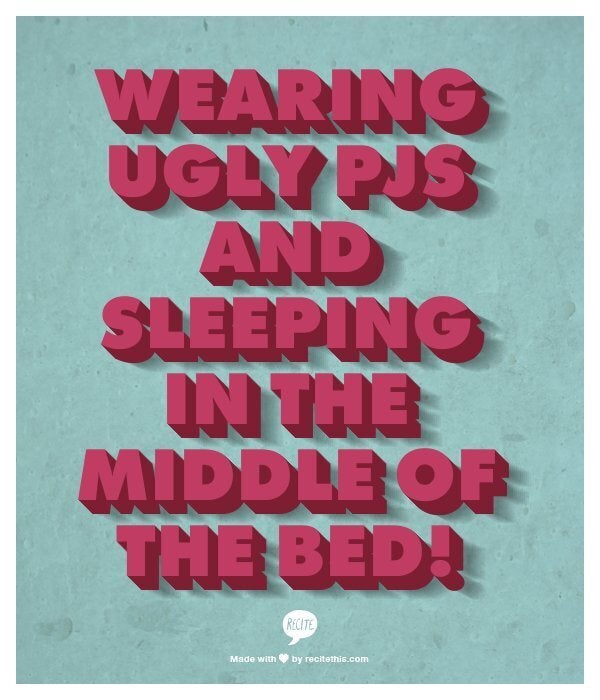 What I Love Most About Being Single