The international scientific community agrees that addressing climate change is among the most significant challenges of our day. Canadians are concerned about its impacts and have been clear about their desire to see the Conservative government to take immediate action.
You will understand then my complete dismay when the Conservatives and Liberals chose to vote against the NDP motion that addressed Canadians' concerns. This motion condemned successive governments' failure to effectively address climate change but more importantly called for a plan.
It is a scientific fact that a rise in global temperature of just two-degrees will have serious repercussions. The United Nations, the World Bank, and the International Energy Agency have all called for urgent action to keep the global temperature increase below this level. It is incomprehensible that anyone who purports to care about the planet and understand our responsibility to leave it in good condition for the generations that follow us could vote against a motion intended to achieve that aim.
Equally surprising was that the Green Party, Elizabeth May, joined the fray and voted for a record she condemned, against acknowledging that a temperature rise of two degrees was a concern, and against an action plan she herself had called for. Strange bedfellows indeed.
The NDP recognizes that we need action on climate change and we are the only party to have advanced legislation to commit Canada to the reductions required to avoid a two-degree rise in temperatures.
The New Democrat Climate Change Accountability Act Bill C-311 would have held the government accountable to Canadians for action on climate change. In October 2009 -- during a minority government when they could have forced the government's hand on climate change -- the Liberals squandered an opportunity to take real action. Instead of voting to enshrine Bill C-311 into law before the Copenhagen climate change summit, they colluded with the Conservatives to delay it.
Had the Liberals not conspired with the Conservatives, Canada would have a plan to reduce greenhouse gas emission to 25 per cent below 1990 levels by 2020 and 80 per cent by 2050; punish polluters who break regulations; and establish independent reviews to ensure government measures reach targets, and the government would have been mandated to set regulations that ensure targets are met.
Since the Liberals signed the Kyoto Accord in 1998 Canada's emissions have ballooned by a staggering 34 per cent over the domestic Kyoto target. Given that apart from the act of signing the document, there was barely any Liberal action on climate change until they realized they were in trouble in 2006, this is unsurprising.
While the Conservatives claim to have made progress, the fact is they barely did anything except take credit for provincial action and manipulate changes in global greenhouse gas accounting rules. Both parties sadly fail to understand the urgent need for action, due to their cumulative years of failure and procrastination.
If I were a prairie farmer, I would expect my government to support a plan to address drought. If I lived in the north, anyone who voted against measures to address infrastructure loss, permafrost melt, or my community's food security could not claim to represent me. If I were the MP of a coastal community, when voting against a motion asking the government for an adaptation plan, I would consider how I'd face constituents wanting to know why I didn't push the government for a plan to address severe weather and sea level rise.
New Democrats have no reason to be ashamed of our actions. Can the other parties say the same?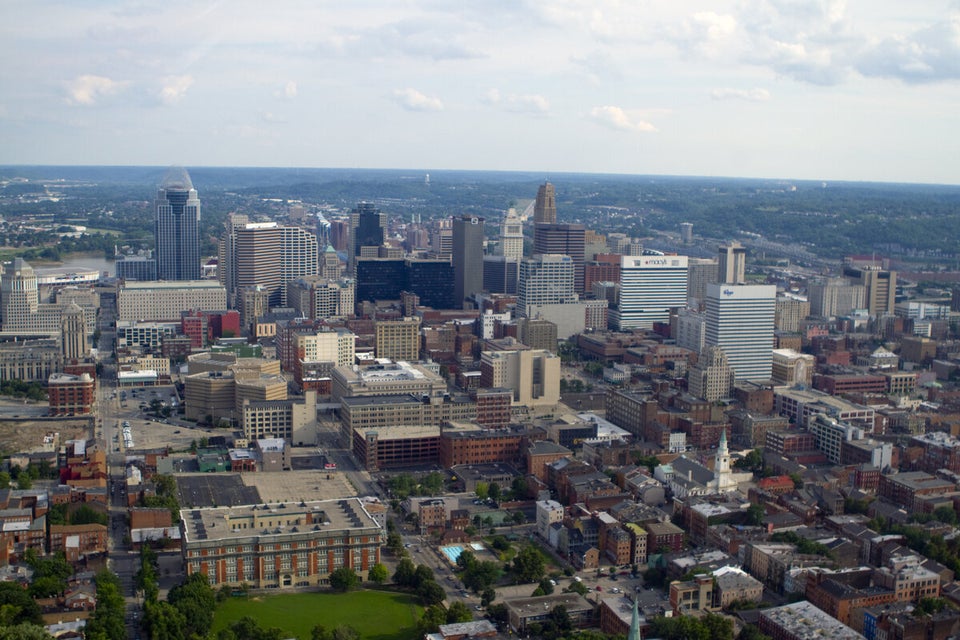 Cities Most Polluted By Year-Round Particle Pollution (2013)