Does it really need to come from a jar or a can?
Think back to the days when our ancestors made everything from scratch because there wasn't a supermarket. In fact, they didn't even know what a supermarket was, because suprermarkets didn't exist yet.
It all started with a small general store that carried the essentials like flour, sugar, coffee, rice, apples, and potatoes. Then, you had to go to a butcher for meat and a baker for your bread.
Then came the convenience of a supermarket. You could go get your rice, pasta, mustard, meat, fruit and bread all in the same place! Everything was mass produced; the supermarkets always had everything in stock. It is extremely convenient, but what are we really putting into our bodies?
I started thinking about this when I was at Savour Stratford this year. Savour Stratford is an annual Culinary Festival held in the heart of Stratford, Ont. This was its 6th year spreading culinary creativity through food demonstrations, food tasting tents, and local vendors. If you didn't make it down this year, next year would be a great start.
I was tasting different types of food from local chefs and producers and I noticed something. They made and used their own locally sourced products and produce. One of the dishes was paired with a homemade grainy mustard, another with housemade pasta, and many included handcrafted bread. Each and every dish had its own unique flavour because of that one homemade element, and most importantly, you knew where it was coming from and the ingredients that went into it.
One great example of using fresh and local produce is "Pickles Eh!" from Stratford, Ontario. Suzanne Turnbull, the proud owner of this pickling business, learned the art of preserving fresh, seasonal ingredients to create a varied range of jams, jellies, relishes, mustards, vinegars, chutneys and pickles.
Another example is Perth Pork Products run by Fred and Ingrid de Martines. The de Martines family farm raises rare and heritage breed pigs and sells the meat to high-end butcher shops and restaurants, along with customers and consumers all across Ontario. They raise wild boar -- Tamworth, Iron Age, Berkshire, and Stone Age pigs, that all like to eat Black Walnuts collected by Stratford residents.
Caveman Crops is a small-scale food producer that is focused mostly on preserving and artisan farming, on just one acre of land, growing organic vegetables. Owned and operated by Brendon Lyoness who is also the chair of Slow Food Perth, where he acts as a liaison between consumers and producers.
The Megens Family also brings the local aspect to their produce. They have asparagus, strawberries, squash, and pumpkins that you can pick yourself from their countryside farm! They also offer a hormone-free lamb grown on the farm as whole, half, or retail cuts along with free-range roasting chickens.
There are just a few examples of many that show people taking care of how they grow and sell their products to us. It is also nice to know that I can pronounce all the ingredients going into my body and I know where they're coming from.
So, next time you are at the supermarket buying your week's worth of groceries, think about what you're really buying, where it came from and what exactly goes into it.
After all, does it really need to come from a jar or a can?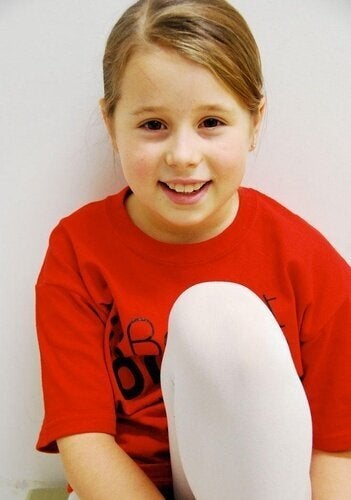 Megan Parson: 12-Year-Old Foodie