Some people go into the holiday season expecting to gain a few pounds. I say, that's the wrong perspective. Yes, inevitably you will indulge in a few favourites, but as far as calories in versus calories out is concerned, as long as you are still being active and getting your workouts in most days, maintaining your weight should not be an issue. Especially true if you are armed with some strategies beforehand.
With the holiday party circuit looming on the horizon, it's easy to understand the sudden urge to tuck into a few festive beverages along side those canapes and multi-course meals. And you know what? No one's expecting you to just drink water all night. There are certain choices that are better than others, however. By employing a few simple strategies when ordering up, you can get into the holiday spirit (and drink a few spirits), without undoing all your hard work at the gym.
Blog continues below slideshow...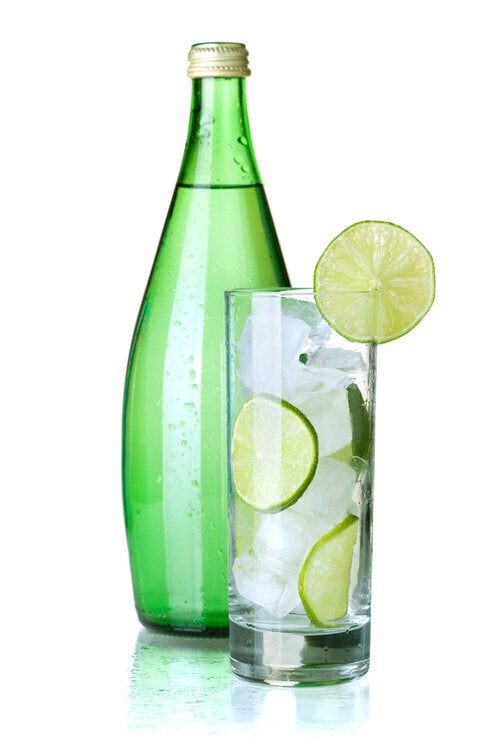 How to Drink Smart During Holidays
When it comes to calorie counts, champagne is a great choice, but that's not what I'm talking about here. On nights when you know that the drinks will be flowing, easing into things with a glass of seltzer is a wise choice. Not only does it give you something to hold in your hands (which, let's face it, is one of the reasons we drink at parties anyway), but the carbonation means you have to sip it slowly and it will give you a feeling of satiety. Starting off with seltzer also means that you will have a few minutes to consider what exactly it is you would like to drink that evening instead of just hightailing it to the bar and starting to throw them back in the name of fun. The fun is supposed to be about catching up with friends and family, after all.
It should come as no surprise to anyone that those white chocolate candy-cane martinis are packed with sugar and empty calories. Same goes for the much beloved eggnog, plus an abundance of the not-so-good fat, if it's made the good old-fashioned way. This isn't to say that your indulgent favourites need to be off limits, but by simply ordering them on the rocks, you will be doing yourself a favour. Again, this is a strategy for slowing down your consumption, and the melting ice diluting things never hurts either. With rich, sweet drinks like that, taking the time to savour those flavours will hopefully mean that one (or two) will be enough to make you feel like you had your holiday splurge.
No, I'm not suggesting you hit the hard stuff straight, no chaser. I am suggesting you ditch the straw, though. It's much easier to polish off a drink in mere moments with it and that means you will be ordering up seconds, thirds and sevenths all that much sooner. Leave the straw behind and you will definitely notice that your pace slows. And unlike on the treadmill, this is a good thing!
Juice, especially those that come in a carton, are sugar bombs and should be avoided whenever possible. Freshly squeezed juice straight from the fruit, though, is naturally more delicious and gets you a nice dose of vitamins and antioxidants. Feel free to squeeze a few citrus wedges into an otherwise neutral beverage. Even better still, take advantage of pomegranate season and pop a few of those juice-packed seeds into a simple glass of Champagne or a vodka soda for a festive look and feel without any of the consequences.
Keep these tips in mind when you are getting your festive drink on and when the time comes to ring in 2013, the seams of your party clothes will thank you!