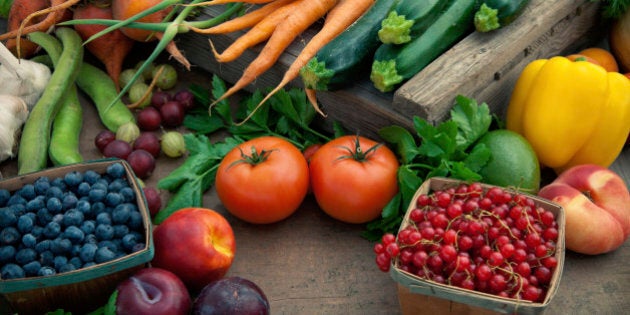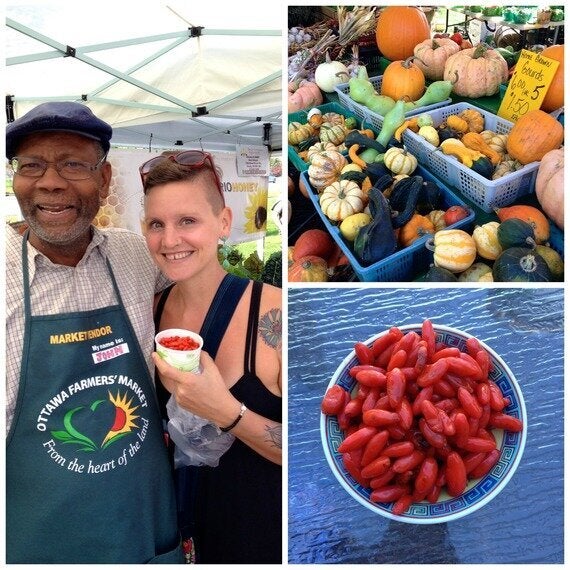 I've been up here in Canada for just over a week, which completes one third of my whirlwind tour here on North American soil. As much as I adore and admire all the beauty and bounty that my life in Costa Rica offers, it is still quite nice to venture back to my roots, especially at this special time of year when summer turns into fall.
It has been so exciting to visit local markets, meeting the farmers who work so hard to bring us the very best, and there is no shortage of stalls anywhere you go in Ontario right now! I feel it so very important to be a conscious consumer, sourcing close to home as often as possible, while supporting the people that strive to keep things clean and sustainable. Back home at Hacienda del Sol in CR, we are so excited about our huge new organic garden and greenhouse, and hope to be 80 per cent self sustainable in 2015.
But back here in the Great North, I recently had the opportunity to visit the Brewer Park Market in Ottawa, Ontario, a producers only venue, where I met and was amazed by John Lubrun, a hot sauce aficionado, who on the side has also taken to growing his own local goji berries! Also on my radar, were the lovely folks at Take Charge Tea, their mint-nettle-stevia tea stealing my heart, along with the young sales people fronting the booth. After I fell in love with the intricate and creative design behind the jewelry at Wildtree, my sister Steph, with whom I was shopping, treated me to a gorgeous pair of earrings made by designer Emily Wilfong. And wowee, are there a ton of perfect produce fruit and veggie vendors too! Inspired by the vast variety the harvest has to offer, I filled my reusable bags with carrots, sweet potatoes, green beans, kale, apples and more.
My motivation moved me into the kitchen at my sis's flat, where I, along with a few glasses of Price Edward County wine and smooth jazz, whipped up dish after dish, after dish! Root veg risotto? Check. Roast tubers and succulent soups? You betcha. And even though basil is no longer in season, that didn't stop me from sharing one of my favourite recipes with the dinner party crowd; my sunseed pate worked just fine with the addition of kale and dried basil, although when I teach this to my students during my upcoming Conscious Chef Culinary Certification Course in Costa Rica next year, I will stick with the original over the top delish version, as I am sharing with you here today!
Summer or Fall Sunseed Pate
1 ½ cup raw sunflower seeds
2 tablespoon nutritional yeast
1 tablespoon yellow curry powder
2 tablespoon fresh basil, firmly packed (or kale + 1 tsp dried basil)
1 ½ tablespoon fresh lemon juice
Add all ingredients to small bowled food processor of high powered blender. Puree until well incorporated and smooth. Serve with fresh crudité or crackers, or as canapé.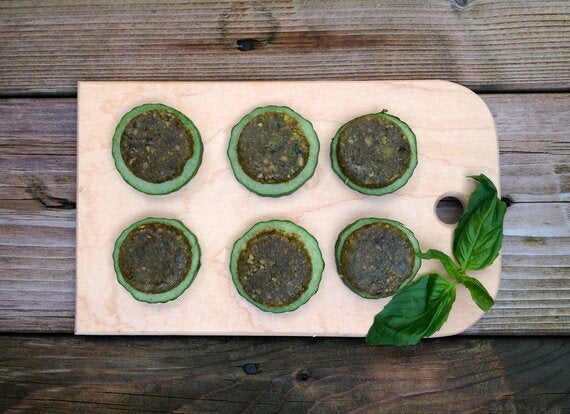 Roasted Fennel And Butternut Squash Soup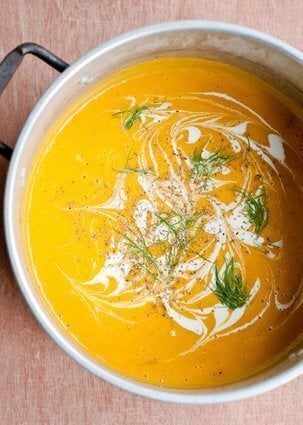 Caramelized Brussels Sprout Pecan Salad With Bacon And Caramel Apple Vinaigrette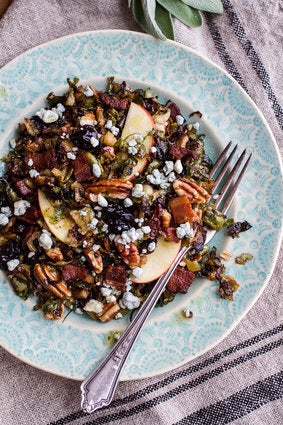 Rigatoni With Sausage Sauce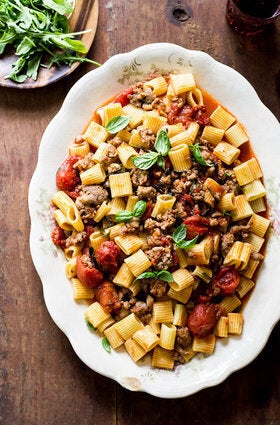 Mini Italian Meatball Mac And Cheese Stuffed Peppers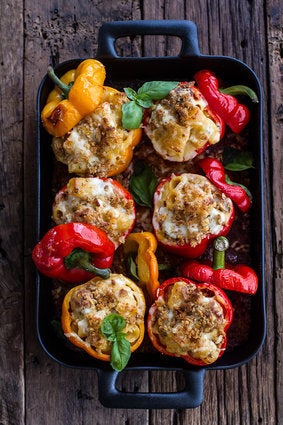 Shredded Kale Salad With Fried Chicken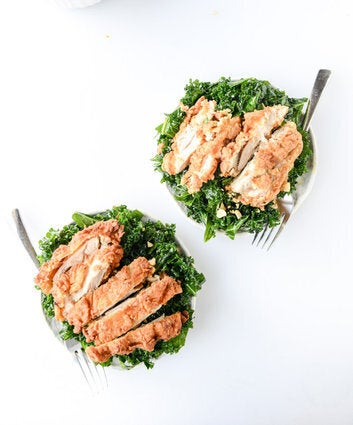 Apple Omelet With Cheddar And Thyme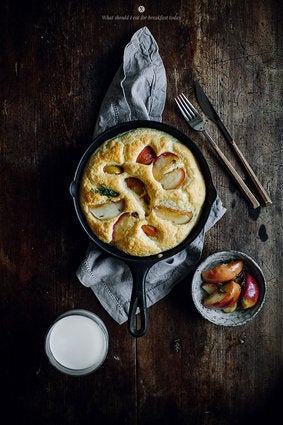 What Should I Eat For Breakfast Today
Brie And Cheddar Apple Beer Soup With Cinnamon Pecan Oat Crumble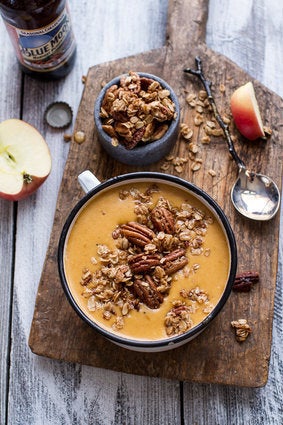 Butternut Squash Butter Lettuce Salad with Spicy Avocado Dressing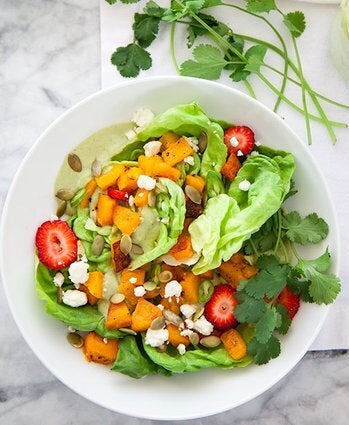 Rosemary Roasted Almonds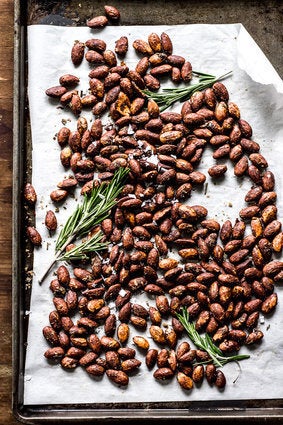 Chicken With Creamy Mushroom Sauce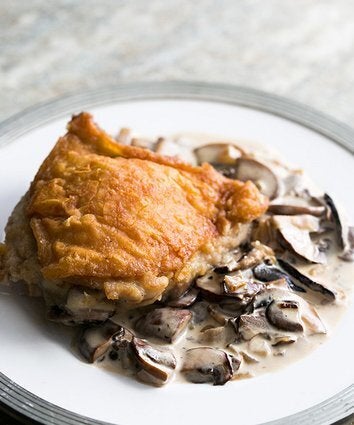 Shakshuka With Grains And Feta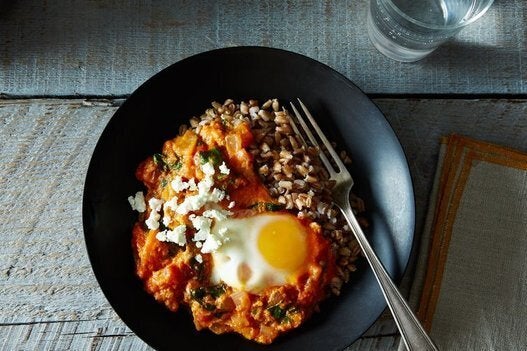 Blushing New England Fish Chowder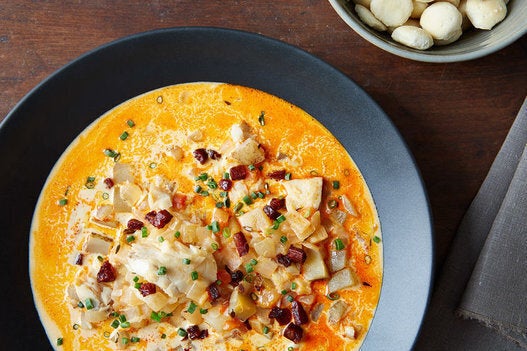 Apple, Gruyere And Sage Scones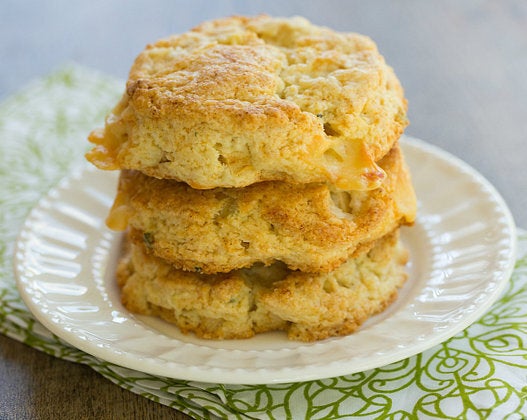 Milk Bread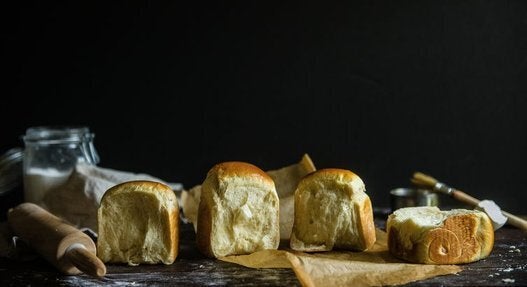 Risotto with Sausage, Brussels Sprouts And Sundried Tomatoes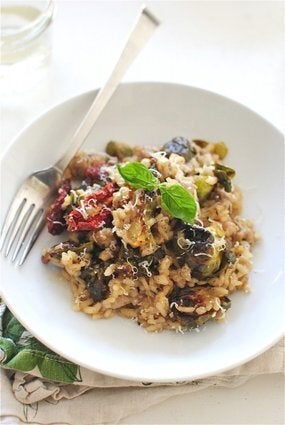 Hot Bacon Sandwich With Chocolate, Figs And Blue Cheese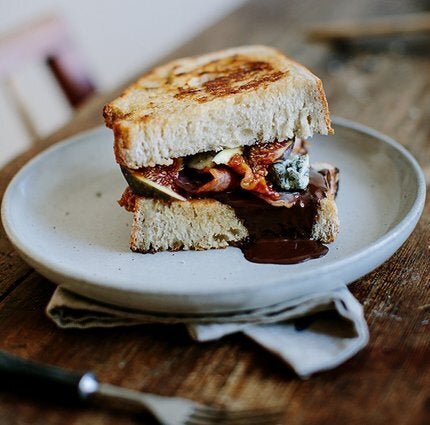 What Should I Eat For Breakfast Today
Pancetta-Wrapped Roasted Cod With Artichoke Pesto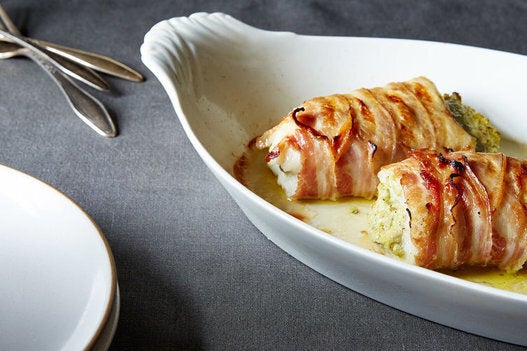 Creamy Spinach And Cheese Green Chile Enchiladas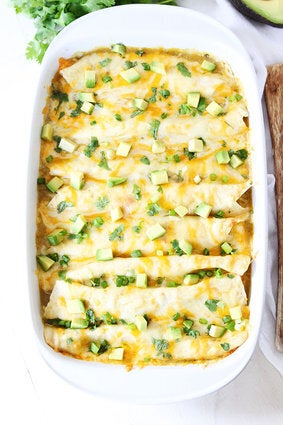 Bacon, Pear, & Blue Cheese Macaroni With Caramelized Onions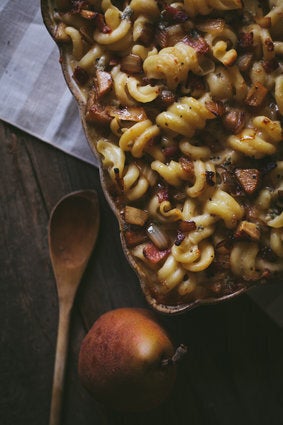 Ginger Scallion Noodles
Homemade Gnocchi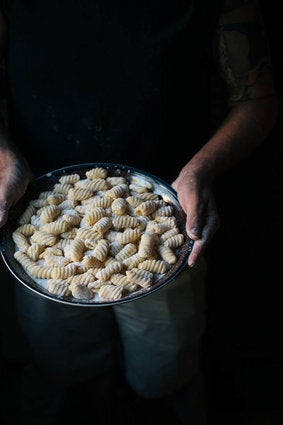 Roasted Moroccan Carrot Salad With Chickpeas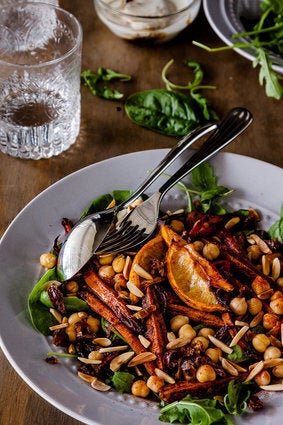 Baked Apple Bombs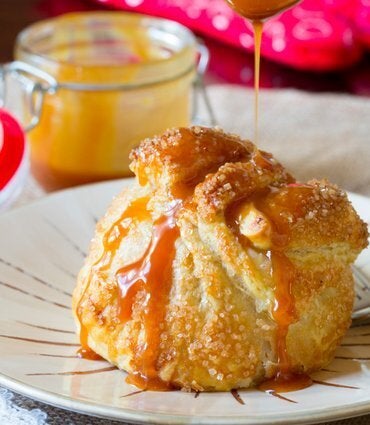 Pumpkin Hazelnut Coffee Cake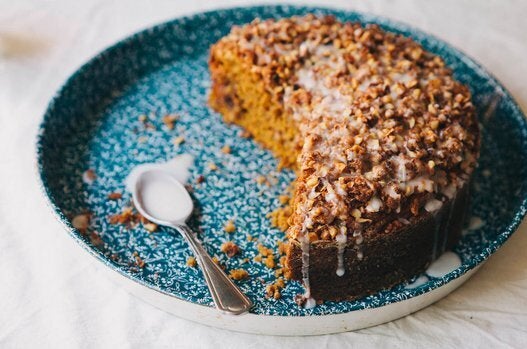 Baklava Pull Apart Bread