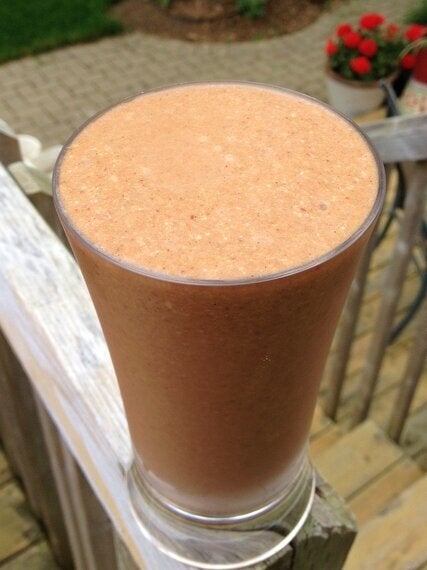 Just off the plane from Central America, I am feeling blessed to *finally* be finding the time to blog here again. I think my last update here on Huffington was way back in December 2013, when I shaved my head...
Anyway, here I am in small town South Western Ontario, where my mother and most of my family still resides, and I am thrilled I made here just as summer decided to pay a visit! Back home in Costa Rica, the "green" season has just begun, and from now until November, we there can expect tropical storms and much rain, as the jungle becomes more like a rainforest. This time of year sees a slower tourist count passing through my retreat centre there, Hacienda Del Sol, and that means more time to plan and prep for the busy 2014-2015 high season that will be in full swing come December.
Last year, the busy months flew by in an flash, and I counted on lots of green juice for energy, and smoothies for meals as I balanced life as reservation specialist, yoga teacher, raw food chef, retreat facilitator, and social media maven. There was one blender beverage in particular that I could not get enough of at Hacienda's raw resto; the "After Sport." A coconut-based combination of protein, carbs, and good fat, this creamy concoction powered me through many long days of office admin, kitchen classes, and beach hikes.
Now back here in Canada, I find myself craving this Costa Rica classic, and so I have adapted the recipe to suit what my mother had on hand in the house, and am happy to say it certainly kills my cravings!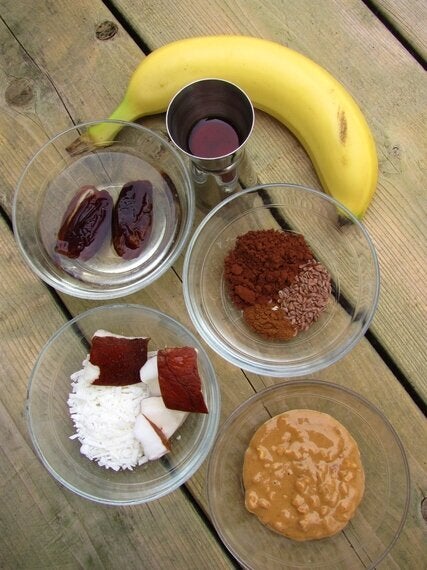 Here, my "Just Do It Jungle Smoothie":
2 dates
1/4 cup dried coconut (unsweetened) or mature coconut chunks
1/4 teaspoon vanilla
1/2 teaspoon cinnamon
1 Tablespoon raw cacao or cocoa
1.5 Tablespoon all natural, organic peanut butter (almond butter is great too)
1 large frozen banana
1 Tablespoon ground flax
1 Cup water, coconut water, or nut milk
ice
Blend, adding more water or ice to desired consistency.