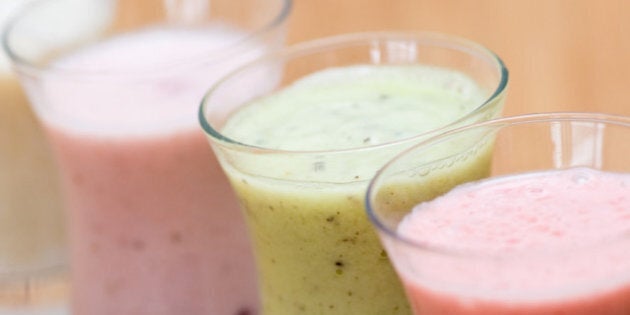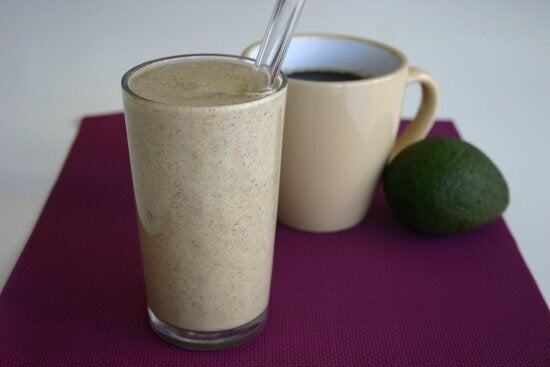 I have been inspired as of late, by all the possibility that autumn brings. This weekend marked the official start of the season, and by now most of us are back in the September Swing. But sometimes as the seasons inevitably change, so do our stress levels.
To combat these fluctuations in our emotional and hormonal balance we should try and take best care of what we can control: our diet. What you put into your body, and when, can greatly affect how your entire system adjusts to what's going on around you. And so for 365 days a year, I try and keep up with my routine of green juices, raw snacks, and good 'ol power smoothies to start the day off right.
This little gem is not only tasty, but functional to boot, thanks to the fibre and protein packed chia seeds, the healthy fat of avocado, and the caramel-y smooth addition of the amazing maca root powder:
Ingredients

• 2-5 dates depending on your level of sweet tooth

• 1 T maca root powder

• 1 t cinnamon

• 1 C almond milk

• 1 C freshly brewed coffee, cooled

• 1 T chia seeds

• ½ t vanilla

• ½ avocado

Directions

Add all ingredients to a blender. Blend. Pour. Devour. Love.
Why maca? Well, maca root is an adaptogen, or a substance that assists in keeping up with the body's natural rhythms to help rebuild weak immune systems, re-mineralize poorly nourished bodies, and increase energy and endurance. Maca has also been known to help improve mood and reduce the symptoms of anxiety or fear. You can find it in most health food stores.
Happy blending, and be well!