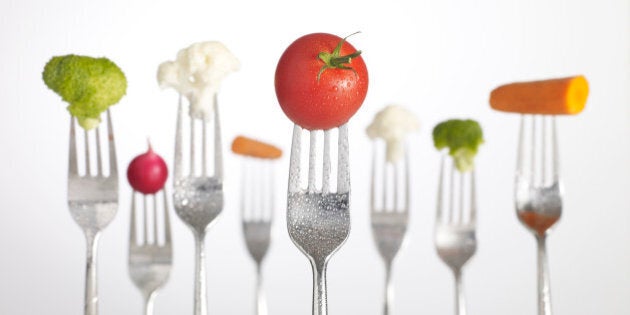 We are over half way through January! Where does the time go? While the turn of a new year always offers an influx of client inquiries to my raw food/conscious culinary company here in Costa Rica, I am floored by how many hoteliers, restaurant owners, and visiting tourists have shown extreme interest in incorporating more plant-based cuisine, events, and specialty dinners into their worlds this month. I think this wellness tribe is growing!
Anyway, I recently had the opportunity to feed a group of yogis visiting from Brooklyn, NY. They were a fascinatingly fabulous bunch, and I am not too humble to say that I think I turned a few of them vegetarian (loving, anyway) while they were here. At lunch one day, I decided to toss this green-bomb their way, to great reviews. So I wanted to take a minute today to share the recipe with all you HuffPo readers, so that we can further the raw food raw-some reach even more!
1/4 cup peanuts
1/2 cup broccoli
1 cup spinach
1/4 cup white onion
1 garlic clove, chopped
1 tsp ginger, grated
1 cup of basil
juice of 1/2 lemon
1 stalk celery
1/3 cucumber
1/2 tsp cumin
1/2 tsp curry powder
1/8 tsp black pepper
1/4 tsp salt
Add all RAW ingredients to high powered blender. Puree until silky smooth. Enjoy.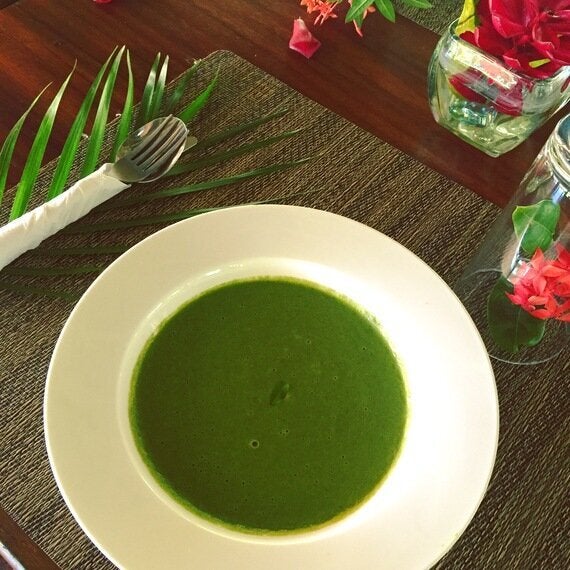 Follow HuffPost Canada Blogs on Facebook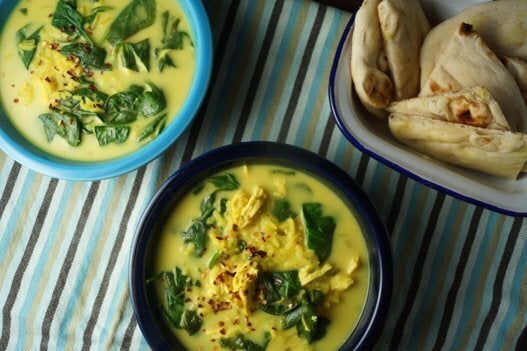 Hearty But Healthy Recipes