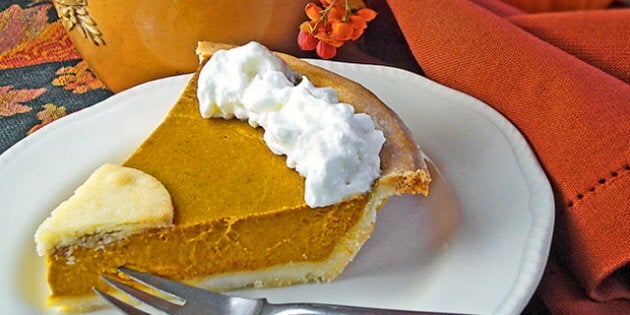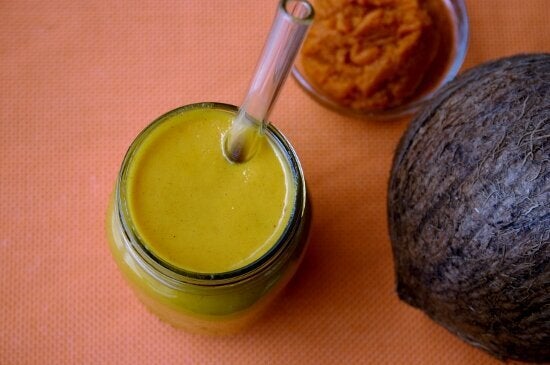 I am super excited about the upcoming holiday season. And as we all know, Thanksgiving is the kick-off to the official season of festive feasting. As much as I truly adore summer, I do also love this time of year. The leaves changing colour, the crisp clean smell in the air, turtleneck sweaters, knee high boots, and comfort food. All good things.
I am already plotting my meals for the cold nights ahead, and Thanksgiving menu ideas have been long taking up space in the far back regions of my noggin. There is nothing more "grounding" for the soul than a rich, warm, seasonally spiced meal, and to me, pumpkin pie simply screams fall feasting!
By now, I am sure that if you pop into your favourite coffee shop for a warm drink, the baristas behind the counter are surely pushing their roster of frothy and festive concoctions. Yes these may taste like the holidays, and yes it's nice to sip up dessert in a cup. Feels naughty and nice all at the same time, right? Well, I'm here to tell you that you can have your cake -- err, pie -- and drink it too! Just make it at home and avoid all those nasty added sugars and fake fillers! Here's how:
Pumpkin Pie Smoothie

1/2 C pumpkin puree*

1 C coconut milk (canned, or recipe to follow)

1/2 C almond milk

2 dates

1/2 agave nectar

1/2 t pumpkin pie spice

1/4 t vanilla

Optional add-ins:

1 T hemp hearts (good fats & protein)

1 T chia (fibre, protein, richness)

Any GREENS you desire (but keep in mind your smoothie won't keep its pretty orange pie-like hue)

1. Add all ingredients to your blender and whirl away! If you prefer a hot drink, simply warm the milks in a pot on the stove pre-blending.

2. Pour into a large glass or mug, top with a dash of cinnamon and consume the comfort.

* You can use fresh or canned pumpkin, just be sure that if you use canned that you buy 100% pumpkin purée, NOT pie filling!
Homemade Coconut Milk

2 C unsweetened shredded coconut

4 C water

Blend together until very creamy and smooth. It will be a bright white colour. Strain coconut from liquid and store in the fridge in a tightly sealed container.

The fats in the milk may solidify when cooled, so if you choose to drink the milk straight up, be sure to remove from the fridge in advance and let come to room temp. Give it a good stir and enjoy!
Looking for more food fun and kitchen inspiration? Come check out my MAP Wellness "Fall Feast" hands-on cooking class taking place Monday October 15! Reserve now & save $20! For info head to www.meghanpearson.ca