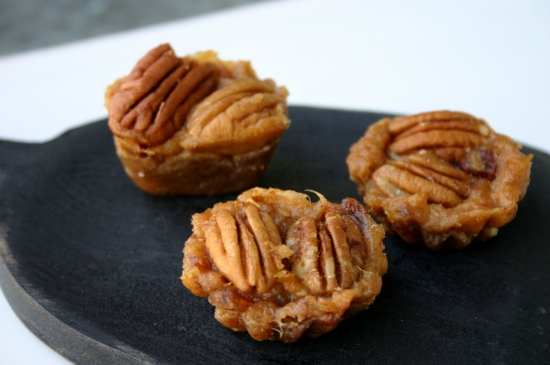 This week I have been tasked with coming up with three recipes to share as part of a job interview. I guess it is more of an audition. For said part-time gig (should I get it), I will be developing weekly recipes and before we can move forward in the recruitment process, my potential new boss wants to test my culinary chops in person via a taste-test. This meeting has had me both a titch nervous and a tonne excited! You see, I work well under pressure, and this week has maybe been one of the busiest weeks I have seen in months. So free time for planning? I had virtually none.
Thankfully, the appetizer and main were a given; my always a hit no-meat meat collard taco rolls to start, followed by an entrée of my raw lasagna. But dessert? Well that was tougher. I needed to create something not 100 per cent raw. I know, right? Hard. I'd guesstimate that about 90 per cent of all desserts I develop are of the un-cooked variety. So with the few free hours I did manage to scrounge up late one evening, I played in the kitchen. And it dawned on me that I could always make up a half-baked treat to present my new boss (see how I am projecting there?). What came about was something quite brilliant and unique. But that is not what I am offering here today. No, I need to save THAT recipe submission for use in my new job.
Today what I want to share with you is a recipe that sort of happened in the process. And it's all raw, and all delicious!
Mini Pecan Pies


• 1/2 C walnuts


• 1 C soft/fresh raisins


• 1 T shredded coconut


• 6 pitted dates, soaked for 4-12 hours


• 1 t vanilla


• 1 t cinnamon


• pinch salt


• 1/4 C pecans for garnish





In a food processor with an "S" blade, process the walnuts and raisins until they are crumbly and stick together. Add in the coconut and process until combined. Press into a small tart plate (or for "bite sized" treats, use mini molds/ice cubes trays like I did) and chill.





Again using the food processor, puree the dates with a tiny bit of the soak water, cinnamon, vanilla & salt. Process, scraping sides of bowl as needed until the mixture forms a gooey paste. Spread into the crust and top with pecans.
"Sexy ChocoRaw," "Raw Appetizers, Snacks & Small Plates," "Raw Summer"; just a few of the upcoming MAP Wellness fun and functional food workshops in 2013. Reserve a spot now!