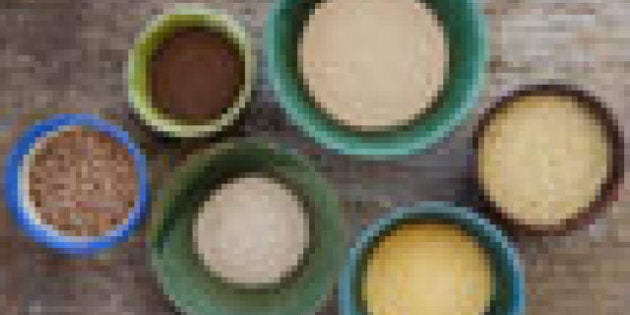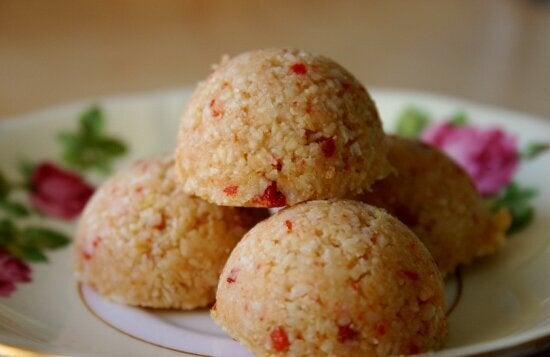 The holiday season may be over, but that's no excuse not to continue stocking the freezer with sweet (healthy) treats, right? I have really gotten into the raw dessert thing this past year, having experimented with various decadent delights such as raw banana bread, strawberry nut bars, coconut macaroons and more! I may almost have developed a sweet tooth...
Keeping in line with my love for the functional and humble coconut, I decided to create yet another bite-sized delight using the tropical treat as the main attraction. This time however, I based the cookie around creamy cashews, and took the flavour up a notch with both fresh lemon juice and zest. The result? A sinfully sweet and royally rich mound of goodness, that is both easy and quick to create!
Cashew Citrus Mounds

1 C cashews (un-soaked)

2 T dried goji berries

3/4 C of unsweetened shredded coconut

2 T fresh lemon juice

1 T fresh lemon zest

1 T agave nectar

1. Process the cashews in a food processor into a coarse flour.

2. Add the goji berries and coconut and process again until very well combined.

3. Next, add in the the lemon juice, zest and agave. Process until well mixed and the dough starts to clump together.

4. Form the cookies. You can use a good quality ice cream scoop (a small one!) or as I prefer, you can scoop into rounded tablespoons, packing tightly. Gently tap the spoon on a plate to release the cookie.