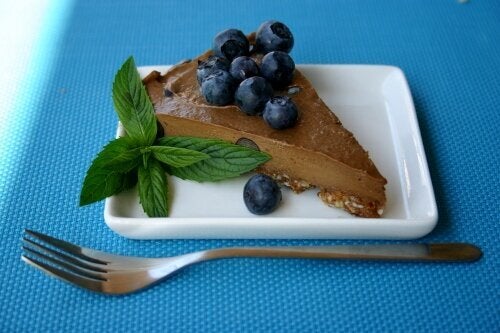 Chocolate Blueberry Cream Cake
Oh yes, summer, you sneaky little sphinx. It appears that the season of splendor may finally be making its full appearance here in Ontario, after a spring of cold weather, grey skies, and much rain. A reason for celebration, I'd say! This weekend also marked the day that we toast the birth of my big sister Steph! Happy Birthday beautiful!
So I thought, what better way to honour both occasions, than with a cool, creamy, chocolate cake. I whipped up this raw round of richness knowing that I wouldn't get to share it with Stephanie as she does live up in our nation's capital, but I did have the closest person possible when it comes to taste testers, as my mother was in town for a visit with me on Saturday. She and I had an action packed day of fun in the sun, that included a morning at Evergreen Brickworks, a viewing of the new flick Man of Steel (the original Superman movie was the first I ever experienced at the Drive In back when I was a wee babe), and a BBQ on my balcony to cap off the day.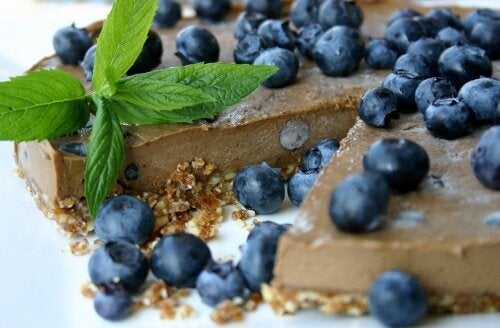 In a food processor, process the almonds, walnuts, dates and salt until the mixture starts to stick together. Add in coconut and pulse to combine.
Press crust mixture firmly into the base of a spring-form cake pan. Top with 1 C of the blueberries.
Using the food processor again (no need to rinse!), process the bananas, avocado, agave, vanilla, coconut oil, and salt until very smooth.
Pour filling over the blueberries and crust, smoothing with the back of a spoon. Freeze to set (at least 2 hours, I like to freeze overnight.
When ready to serve, release cake from pan, top with leftover blueberries, and slice.