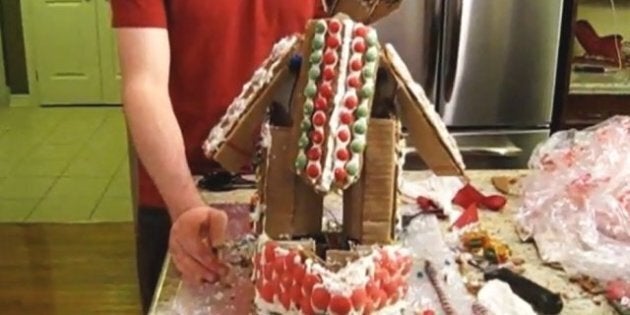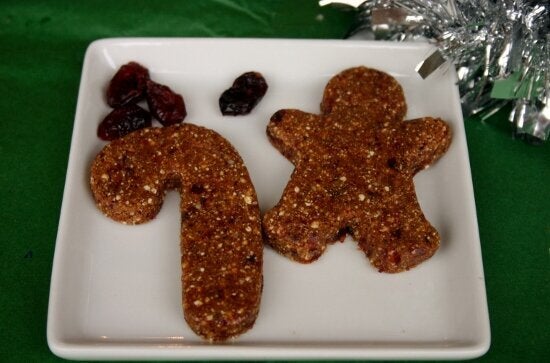 I rarely do any holiday-specific baking. Growing up, we always left that to mom and were never disappointed by the array of merry morsels she would lay out come party time, snack time, or when in a pinch to round up a last minute gift for an unexpected visitor or invite.
Over the years I have attempted only a few times to mass produce some simple desserts for gift-giving; everything from mom's almond or shortbread cookies, to homemade chocolates molded in cute Santa shaped cut-outs. Each time I did offer up these from-the-heart treasures to my nearest and dearest, they were greeted with warmth, love and honest appreciation. So I get why so many folk spend countless hours in the kitchen leading up to the holidays sweating over recipe after recipe, stocking the fridge, freezer and fancy jars with an endless supply of decadent delights. It feels good to bake for those you love. And it feels even better to give the gift of goodness, and watch as every morsel is savoured with sweet satisfaction.
So this year I challenged myself to create one new vegan seasonal recipe. And I went after the big one; I went after gingerbread. And not just vegan gingerbread. I went so far as to make it one step simpler, by developing this no-bake version that you don't even need to fire up your oven for. So stir yourself up a mug of dairy, egg-free nog, and give this one a go:
No-Bake Gingerbread

2 C millet puffs (you could substitute brown rice puffed cereal)

2 T sunflower seeds

1 t ground cloves

1 t nutmeg

2 t cinnamon

3 t ground ginger

1 C dried cranberries

3 T molasses

3/4 C tahini

1/4 C agave

• Process the millet puffs in food processor until broken down into a powder.

• Add sunflower seeds, all the spices and cranberries and process again until very well combined.

• Add in molasses, tahini and agave and process until mixture begins to come together into a dough. You may need to add more tahini to moisten.

• Once the dough is holding together nicely, dump in onto a smooth surface (wooden cutting board, clean counter top) and roll and knead into a smooth ball.

• Using a wooden rolling pin, roll the dough out into about ¼ inch thickness and then cut into desired shapes.

• Refrigerate or freeze to set.

If you don't want to go as far as cutting the dough into shapes, you can always just roll the dough into bite-sized balls.