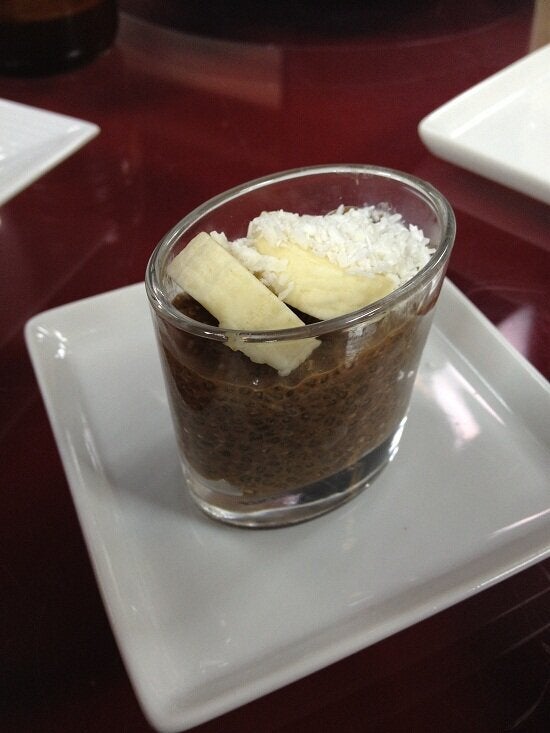 Simplicity in the divine. That has been a theme in my life as of late, during this most recent period of change. I have found some great successes in all areas of my being without much complicated calculation. Life, in a word, has been kept quite "simple."
Now, simple is not the same as boring. Oh no. In this particular use of the word, simple simply means without confusion, without over-stimulation, and moving with ease.
And I think I can use the same definition to describe my next recipe. It's low maintenance, quick to assemble, and pretty hands off. Oh, and did I mention it tastes divine?
Chocolate Banana Chia Pudding

3/4 C Almond Milk

1/2 C Coconut Milk

2 1/2 T Raw Cacao

2 t Vanilla

1 t Cinnamon

4 T Chia

Liquid Stevia, coconut nectar, or maple syrup to taste

Shredded coconut

1 Banana sliced

Place all ingredients except chia, banana and shredded coconut in the blender. Blend until incorporated.

Pour mixture into a bowl and add in the chia seeds. Stir well so that all the seeds are moist and fully incorporated. Leave sit for 1 hour, stirring occasionally.

To serve: scoop out single servings & top with banana slices & coconut.