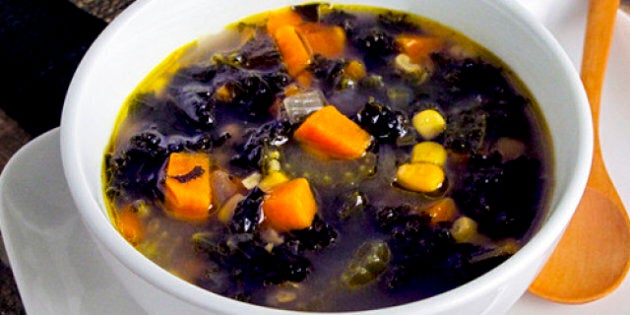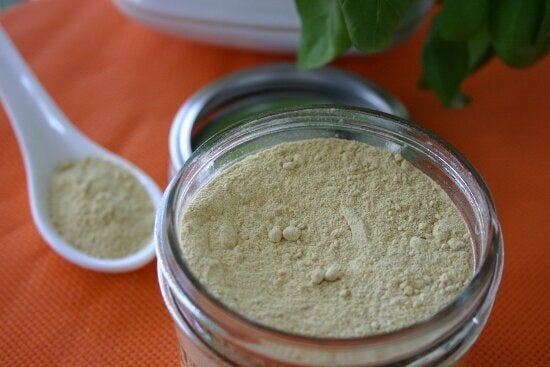 It's soup season! I love me a warm bowl of roast veggie soup in the fall. All it takes is the simplest of ingredients combined with a nice soup stock and dinner is served in a simple, real-food way. I have been on the hunt for a low-sodium, MSG-free vegan broth for ages, and have not been satisfied with the flavour, cost, and ingredient list on many products currently out on store shelves. So I decided it was time to improvise, and thus devised a homemade version of the oft turned to bouillon powder, using just what I had on hand in my pantry and spice rack.
This is tasty as a base for soup, but can also serve as a great flavour base for cooking rice and other grains, and for de-glazing any dish you are sautéing up on the stovetop!
Ingredients:

1 ½ C nutritional yeast

2.5 T onion powder

1 T sea salt

1.5 T soy milk powder

1 T sugar (sugar in the raw, sucanet, coconut sugar or standard white sugar will work)

2 T herbs de Provence

2 t garlic powder

1/4 t sweet paprika

1/2 t cumin

1/2 t turmeric

1/4 t cinnamon

Directions:

Add all ingredients to blender. Blend.

Store in an airtight container.

To use, add about 2-3 teaspoons per 1 cup hot water.