Alamy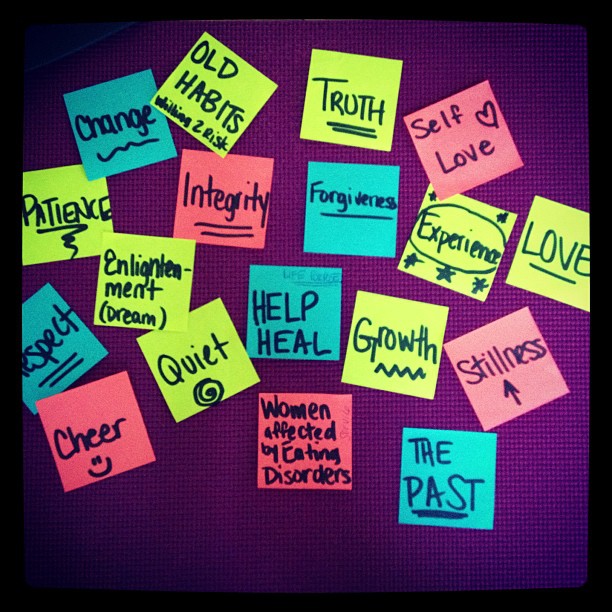 People told me that doing a yoga teacher training would be intense. Life-changing. Tough, rough, physical and fun. What they didn't tell me was that I would cry. Like, on my very first night.
I am just over two months into my LYP, or Living Yoga Program with 889 Yoga, and let me tell you, I am a changed person.
This program is unlike many standard teacher trainings, as it is an all-encompassing education for those willing and wanting to develop not only the skills to teach, but also for those wishing to simply develop a much deeper practice and a more well-rounded yogic lifestyle. In this course, we are covering all the nuts and bolts required of any 200 hour RYT program. But we are also fully engaged in weekly Ayurveda lectures & workshops, Friday night yoga philosophy class, and sessions about Sanskrit chanting, mindful meditation, restorative poses, anatomy, and more.
Not only has my world been turned upside down by the vigorous schedule (three to five days a week in class on top of a full time job, private business and social life), but deep inside I am truly feeling a shift. An authentic change in perceptions.
Now, back to day one. This was our "welcome" night. That evening one of the curriculum facilitators handed us a blank greeting card and envelope. This was our assignment; to write a letter to ourselves, from where we were then, to be opened and read once this 200 hour RYT course has come to completion.
No thinking, just writing. Jotting down our plans, goals, worries, fears, and dreams. As my hand began to scribble down my thoughts, a single tear fell to my paper, smearing the words just enough so that when I do finally revisit the note, I will recall my state. That night, for the first time in a long, long time, I had to put myself face to face with my ego. Face to face with all the things I needed to barrel through; all the nasty habits, rituals and ideas I had long grown out of but was unable to shake free.
The second time I felt the tears well up was this past weekend. After a simple word exercise on our mats, I felt yet another quantum shift. And all it took was a few post-it notes, a sharpie, and the proper guidance from a brilliant teacher Christine Russell, CEO and co-founder 889 Yoga.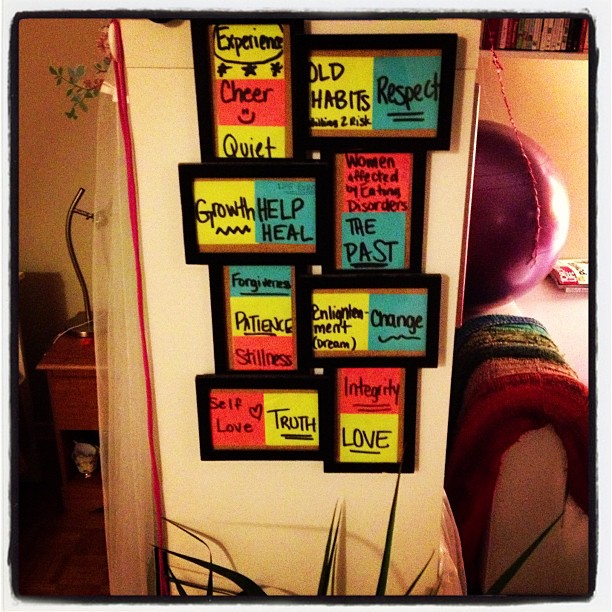 I chose my words, my truths, my path. And now they are out there, and I have no choice but to speak them, feel them, LIVE them.
I knew going into this training that things were going to change. But I had no idea just how deeply even the simplest of actions would rock me to my core.
I wonder what massive growth spurts to expect in the coming weeks, in the coming months as I practice teaching, and in the coming years and decades as I live my life as a yogi in this world.
I can not wait to see what I expose.
Here, the questions I responded to in regards to my Post-it note project. Try it. Don't think. Just write. And frame it:
3 My Core Values
3 Inspirations
What have I got to SHARE?
1 Risk I will take
1 Community I will serve
1 Thing I will let go of
My life's mission/DHARMA