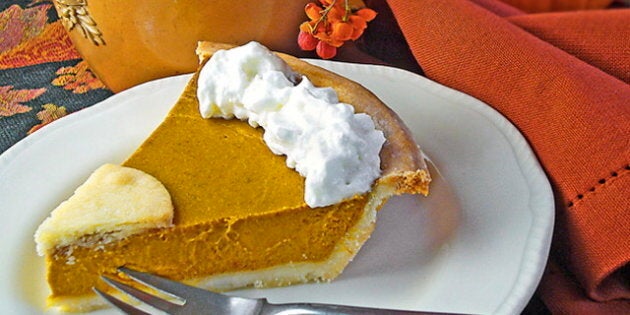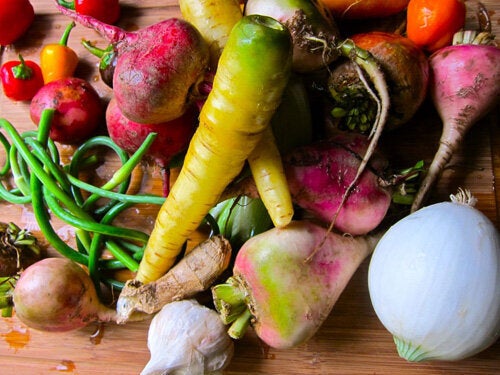 Family events can be tough and you don't have to be a vegetarian or a vegan to recognize that the typical Thanksgiving meal, loaded down with turkey, heavy potatoes, and stuffing, all topped off with whip cream-topped pumpkin pie is heavy. Many of us leave Thanksgiving weekend feeling weighed down, not just by the food but with regret, discomfort and more than likely, some indigestion.
My best advice, therefore, is to stick with the side dishes. Choose carefully and load up on the lighter options, taking small portions of the heavier, more decadent delights.
If you are going into this family-friendly, food-loving holiday of gratitude with a dietary regime that is different from the rest, no need to bring more attention to your habits. Contribute to the feast with a dish or two that could absolutely serve as your full meal, should nothing else on the table work for you. Bring enough for everyone to try and that way, you get to eat right along side everyone else, perhaps inspire a few healthy choices in those around the table with you and not have to work your bottom off the rest of the week to make up for one indulgent dinner.
Story continues after the slideshow...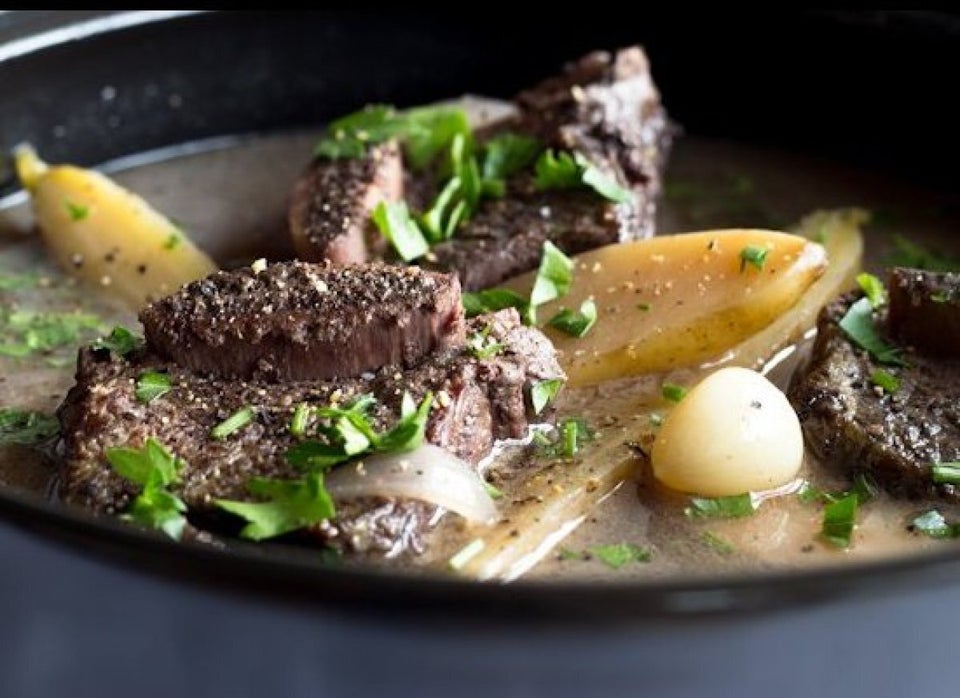 Thanksgiving Dinner Alternatives
Here are some of my favourite Thanksgiving Feast creations -- season appropriate, taste-bud delighting and wonderfully health promoting.
Harvest Time Pumpkin Soup

1 large onion, coarsely chopped
3 stalks celery, coarsely chopped
2 carrots, coarsely chopped
1 large leek, coarsely chopped
2 cups pumpkin, fresh, cooked or canned
6 cups water
1 tsp cumin powder
1 tsp cinnamon
pinch of clove
pinch of nutmeg
sea salt to taste

Add all ingredients into a stock pot over medium high heat.

Bring to boil and reduce to simmer.

Simmer for 30 minutes and remove from heat.

Let cool for 15 minutes.

Puree soup in blender and return to pot, add sea salt and/or cayenne to taste.
Whole Grain and Pumpkin Seed Unstuffed Stuffing

1 cup quinoa (or whole grain of choice)
2 cups water1/2 onion, coarsely chopped2 cups broccoli, coarsely choppedtwo large handfuls baby spinach2 cloves garlic, minced1/2 cup raw pumpkin seeds, or nut/seed of choice1/4 cup dried cranberries
2 Tbs honey2 Tbs olive oil
sea salt and pepper to taste

Using a fine mesh sieve, thoroughly rinse whole grains until water runs clear. Place in pot.

Add water, chopped onion and garlic.

Cover pot, bring to a boil and then reduce to a low simmer for 10 minutes.

Add chopped broccoli on top of simmer grains and cook for another 10 minutes.

While cooking, lightly toast pumpkin seeds on low to medium heat in a dry pan. Remove once they become fragrant but not too browned.

Once all water has been absorbed, turn off stove, add spinach and cover. This will allow spinach to steam without getting overcooked.

Stir in olive oil and honey.

Add in cranberries, sea salt and pepper.

Serve warm or at room temperature.
Honey Sweetened Cranberry Sauce

4-5 cups of cranberries, thawed
1 cup of apple sauce (go with organic, unsweetened, or make your own)
1/2-3/4 cup honey
1/2 cup sucanut or organic unprocessed sugar of choice

Throw all ingredients into a pot.

Bring to a boil while stirring (uncovered).

Reduce to a simmer uncovered and continue to stir occasionally.

Leave it to cook down to about 1/3-1/4 of it's original volume. It will thicken as it cools, too.

Once desired consistency is reached (about 30 mins of simmering), pack into a clean jar and store,

You can use traditional canning methods or my fave method, put it in the freezer until your ready to use it.
Maple Roasted Vegetable Medley

1/2 sugar pumpkin, sliced and chopped into 3/4 inch cubes
2 sweet potatoes, sliced and chopped into 3/4 inch cubes
3 carrots, sliced
1 bell pepper, sliced
1 red onion, sliced
2 stalks celery, sliced
4 cloves of garlic, coarsely chopped
2/3 cup maple syrup
2 Tbs grated ginger root
2 tsp paprika
2 tsp thyme
2 tsp sage
2-3 Tbs olive oil
sea salt and cayenne to taste
Additional options: add in whatever veg you might have lurking about in your fridge- green beans, cabbage, Brussel's sprouts, fennel... All work great!

Preheat oven to 400.

Toss all ingredients together and transfer to a roasting pan or parchment lined cookie sheet.

Place in oven for 20 minutes.

Remove, toss with a wooden spoon and replace in oven for another 20- 30 minutes, until pumpkin is tender.

Add sea salt, cayenne to taste.

Serve hot out of the oven or at room temperature.