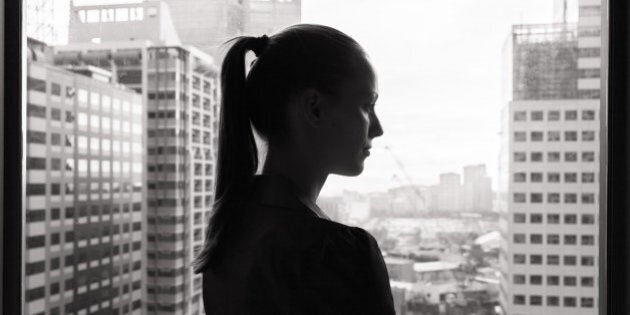 For new entrepreneurs and business owners it's hard to know when to pull the trigger to hire someone when you want to step back from working in your business and instead start working on it to grow it.
No one starts a business to be a slave to it and the only way to remove the shackles is to hire staff to take over work that can be just as well done by someone else.
There is lots of freedom to be had by delegating the daily operations of your business so that you can focus on the bigger picture. But for a startup on a tight budget and inconsistent cash flow it's usually not an option.
When I started my company I delivered all of the services, the daily operations and the bookkeeping myself and struggled with deciding when I should start hiring. My work days were long and getting longer as I gained more clients.
Then four months into starting the company my mother was diagnosed with a terminal illness and doctors gave her six months to live. Unfortunately as entrepreneurs sometimes you just don't have the luxury to allow yourself to fall apart. Being a one-person business with customers who relied on me, I didn't have a choice but to hold it together until I could figure something out.
My bookshelves were heaving with the weight of a ton of new business books on operations, marketing, hiring, and relationship management. When I wasn't teaching or taking care of my mom I was preparing the business and hiring documents and researching ways to automate the scheduling, reporting, and invoicing.
Preparing for day-to-day operations will keep a business running, but to prepare it for liftoff, long term planning is key.
After my mother's passing, as an outlet that I desperately needed, I started pouring the pain from my greatest loss into starting my company's expansion. I needed to completely step back from working directly with clients so that I could focus on mentoring and supporting my staff and continue to grow my company while I grieved. I started hiring others to conduct the classes and it was because of this single move that the company went on to make a six-figure income in its third year of business.
I forced myself out of working in my business as I kept in mind the long-term vision for my company. Removing myself so early on opened up the time I needed to learn essential skills such as building relationships, marketing, networking, researching, supporting, and in turn, prepared the company for a sustainable future with a growth mindset. I sought mentorship from those that were experienced and they helped me immensely in my growth and learning curve.
The process of hiring and stepping back will be unique for your business. Whenever the actual expansion is meant to happen, early preparation will allow you to stay flexible and adaptable to unforeseen circumstances because as you know we never know what is waiting for us around the next corner.
Follow HuffPost Canada Blogs on Facebook