Content marketing is essential for bringing organic traffic to your website. When you publish high-quality content though, you're more likely to get readers to share it. Over time, a steady stream of good content can dramatically boost your brand recognition and the amount of business you have. The problem for many business owners is that their particular niche isn't one that screams "exciting!" to the masses.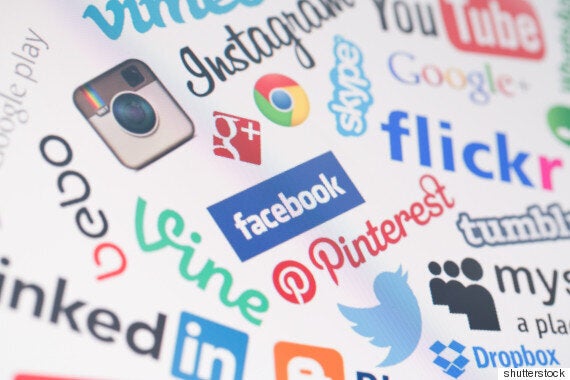 If your niche is one of those areas that is traditionally seen as boring, such as plumbing, accounting, electrical repair, or something else entirely, then you may be wondering how you can create content that appeals to the masses. Fortunately, there are several ways you can do so, no matter what your niche.
1. Find Different Angles
The truth is that no topic is inherently boring, you simply aren't considering more exciting angles. Just browse the TED Talks available online to see how so many speakers are able to find interesting angles on supposedly "boring" topics. Learning about how a stroke works may not sound like anyone's idea of a fun time - until you hear brain scientist Jill Bolte Taylor talk about her first-hand experience with one. Jeff Kirschner gave a fun TED Talk about picking up litter, and the app he developed that crowdsources litter cleanup.
The best way to find new angles is to ask questions about your niche. There are likely all kinds of angles available to make your particular topic more interesting to others. Write down anything that comes to mind, or browse question-and-answer sites, such as Quora and Yahoo Answers, for ideas. Accounting may not sound exciting, but how did the tax code become so complicated? Is there a way to simplify it? There are all kinds of questions you can ask about any topic to find content angles.
2. Create Infographics
Infographics are one of the best ways to get your content to go viral. There's just something about a combination of text and cartoonish images that people love, likely because infographics are fun to look at and present information in short, easily digestible tidbits instead of blocks of text. Here's an indoor air pollution infographic made by a company (FilterBuy) in a not so exciting niche. It's a great example of how an infographic can make even the plainest topic interesting. It even got republished and shared by some very cool niche websites like Small Footprint Family.
It's always better to be memorable, even if not everyone likes your content.
And this animated infographic nicely highlights how solar panels work. It's been shared almost 500 times. Not bad for a little known electricity rate website.
What kind of content should you include on your infographic? Fun facts and helpful tips both tend to work well, as they provide readers with valuable information. You may also want to create an article tied to the infographic with more in-depth information. Field service software company, Vonigo, does a nice job of this with the "what the color of your truck says" infographic. When you create an effective infographic, it almost feels like you've found a cheat code for racking up those likes and shares.
3. Incorporate Humour
People of all ages enjoy being entertained when they're online, hence the enduring popularity of all those funny cat videos. If you can make people laugh with your content, then you can create content that people share with each other.
Of course, you shouldn't try to force humour, but it's a good idea to show your personality in your content. Don't be afraid to make jokes or push the envelope - remember that you want people talking about your business. It's always better to be memorable, even if not everyone likes your content.
4. Tie Content to Current Events
If there is a topic in the news that you can connect to an aspect of your business, you should definitely take advantage of that. People enjoy keeping up with current events, and they especially like new takes on current events.
Let's say you're a financial analyst, and your recent content hasn't gotten much attention. In the last year, there have been all kinds of major events that could affect the financial markets. First, there was Brexit. There was the 2016 Presidential Election, and now Congress is targeting tax reform, which could have a big impact on businesses across the United States. All of these events easily connect to your topic, so create content based on how the financial markets are affected by them.
Stay up to date with the latest news and track what people are talking about on social media. There are plenty of opportunities to use current events in your content marketing, you just need to pay attention.
Niches Aren't Created Equal
It'd be a lie to say that all niches are created equally when it comes to mass appeal. There's a reason ESPN gets far more views than the most popular plumbing sites. Sports are something that already appeals to quite a few people, while plumbing is not. But there are interesting content ideas out there for every niche. Look at your niche from every angle, jump on current events, entertain your audience, and when in doubt, create a killer infographic. The more you do this, the more you'll realize how interesting your niche can be when you approach it the right way.
Follow HuffPost Canada Blogs on Facebook