Mother's Day is fast approaching, and while sweets, scents and cards are nice gestures, they can be predictable and short lived. If you're searching for that perfect but unexpected gift that keeps on giving, technology could be the answer. You might not think of your mom as a techie but she doesn't have to be-if she loves music, is always on the run, or likes to stay active and have fun, there's a tech gift out there for her.
She has profiles on every major social network, has more Facebook friends and Twitter followers than you do and her favourite accessory is her smartphone.
A smartphone is more than just a device you talk on or text with. Simply put, it's the one device for everything in mom's life. She can surf the web, chat with friends and family and update her status no matter where she is. And forget waiting for dad to ask for directions. With built in GPS and location services, mom can navigate her own way, find the closest restaurants and stores and even locate her device if it gets lost. Plus with a built-in high quality camera, fast auto focus and loads of camera effects, mom can instantly capture her favourite family moments along the way.
If mom loves reading, she can download books right to her phone, or for a bigger screen experience, she can tap into her tablet and read her favourite titles, download apps and have a full movie library right at her fingertips.
She works hard and still makes time to work out, she rides the latest health-kick bandwagon and plans weekend itineraries filled with fun, physical family activities.
For the mom who's constantly on the go and wants to stay fit and healthy, a fitness band is a must-have accessory. Mom can track her heart rate, how many steps she's taken and set daily fitness goals. She can even track that thing that she loves so much but just can't seem to get enough of-sleep! Some fitness bands even let you sync with your smartphone so you can manage your stats on your device, or vice versa, check emails, messages and calls right from your wrist.
Since music and workouts go hand in hand, sport headphones are also a great accessory. Whether she's running, exercising or playing sports, headphones will keep her motivated the whole way through. They're designed to fit securely and comfortably in the ear and are sweat-proof and washable, so no matter how intense the workout gets or how intense she sweats, she's covered.
She's the resident family photographer, she carries a camera bag instead of a purse and the household bed sheets also double as backdrops.
For the creative, shutter-happy mom, a camera that spits out photos in an instant is both nostalgic and fun. Mom is sure to spend hours snapping wallet-size photos that she can display around the house or hand out as keepsakes to commemorate a family get together.
If mom is an avid photographer, she may want a more advanced camera like a DSLR that gives her more freedom to frame her subject matter and create professional-looking photos she can blow up and put on the wall.
For those times when mom gets stuck high in the stands or in the back row at the ballet recital, an ultra-zoom camera can bring her right up close to all the action, so she can take crystal-clear photos and videos no matter how far away she's sitting.
She has a playlist for every occasion, she breaks out in random song and sometimes a paradoxical moment happens in your house when you find yourself telling your mom to turn down the music because it's too loud.
A great pair of headphones lets mom listen to her music in high-quality without disturbing the entire household. On the flip side, a noise-cancelling pair can block out unwanted background sounds, i.e. noisy children-a personal mute button, if you will. They also make things like riding the subway, running or watching late night movies when everyone is asleep much better.
But that doesn't mean mom can't let loose and crank the tunes from time to time. That's when the Bluetooth speakers come out to play. She can wirelessly stream music from her smartphone or MP3 player and even take speakerphone calls. And because many wireless speakers are becoming so small and compact, even water-proof, you never really know when or where mom might decide to drop the tunes and get the party started.
She's a chic geek, she wears her headphones around her neck as a fashion statement and she matches her smartphone with her shoes.
Crank up mom's style with a pair of glam headphones. They're universally stylish, come in many fun patterns, colours and styles and coincidentally fit just as nicely around the neck as they do on the head, making them a great accessory. If wearing a headphone necklace isn't mom's thing, many headphones fold up and come with a swanky carrying case for easy travel. Some even let you switch out the headbands to customize the look.
Just like a pair of headphones can be a statement piece so can a smartphone or tablet case. Plus they keep your devices protected too. Mom can have fun matching her case to her outfits with an abundance of colour and style options; from hardshells, to softshells, to back plates, to rubber bumpers, to wallet cases, to folios, to waterproof, dustproof, and shockproof, there is sure to be a case with mom's name on it.
Tech-inspired gifts can be fun and practical and something any type of mom can appreciate.
BONUS: tech can be shared with the whole family. It is, after all, the nature of a mother to think of family first. Happy Mother's Day!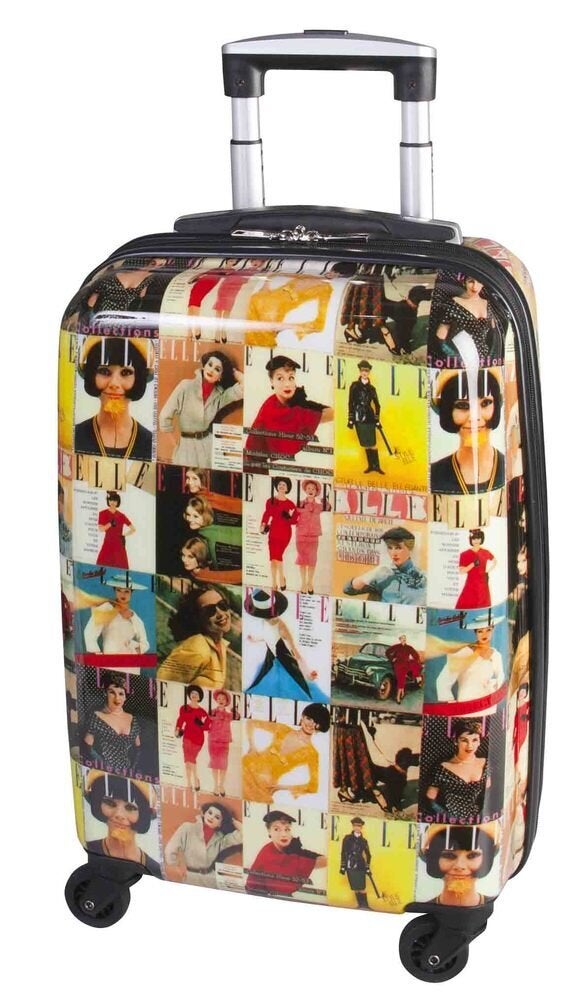 Mother's Day Gift Ideas For Moms Who Love Travel